Budget Tips to Save Money This Halloween
Have you started thinking about Halloween? If you want to save money on your Halloween budget, then follow these tips on how to do Halloween on a tight budget this year.
Request a Loan Today*
*By filling out the form above, you will be routed to OpenLoans.com's loan request form.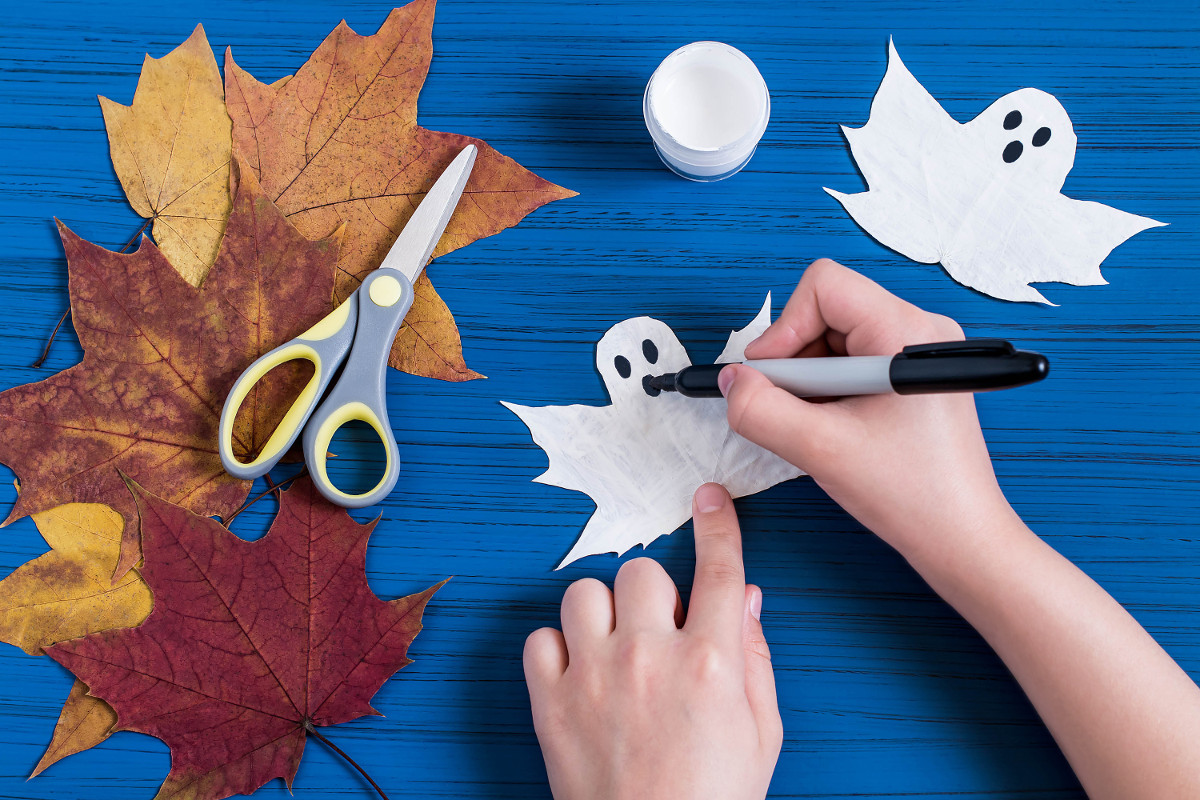 Halloween is just around the corner, and your expenses are about to start piling up. While it's not going to be as costly as the December holidays, you'll still feel the pinch it makes on your wallet. It isn't a billion-dollar industry for nothing.
There are many things you'll need to buy for this scary holiday – candy, decorations, and costumes, to name a few. You may even be hosting a party for your family, friends, and neighbors. Or, helping with the Halloween party at your kid's school. That shouldn't really concern you too much if you've set aside money for it. However, Halloween also signals the start of holiday shopping for many. This means that it's quite easy to go broke at this time of year if you're not financially savvy. Well, not too worry: we've got several budget tips to get you through this holiday and the next ones.
1. DIY Decorations
Halloween isn't complete without scary decorations. The scarier, the better. Of course, if you were to purchase truly awesome decorations for your entire home, you're bound to spend at least $150. Probably a lot more. Inflatable ghosts, skeletons, and giant pumpkins don't come cheap. A more budget-friendly option is to go DIY. Below are some awesome ideas that can turn a regular home into a horror house.
Halloween Spiders
All you need are some black spray paint, black pipe cleaners, and styrofoam balls to create black hairy-legged spiders to hang from the roof or decorate your porch.
Bat Silhouettes
You can download a bat template online and trace the outline on black cardstock. Do as many as you like and stick it on your door or front windows using tape.
Pumpkin Decor
First of all, don't buy your pumpkin at pumpkin farms because they tend to cost more. Just go to your regular grocery store. Like the squash they're destined to festoon, pumpkin decor comes in many shapes and sizes. You can carve it into a scary Jack O' Lantern. You can paint it black and place glowing eyes (no carving necessary). You can put some googly eyes and wrap the pumpkin in cheesecloth strips or gauze to make it look like a mummy. The possibilities are endless.
Scary Twig Wreath
Gather the twigs in your yard and put them to good use! Cut out a cardboard ring to act as the base of your wreath and start gluing the sticks to it. Make sure there are varying sizes and thicknesses to create a bit of contrast. Then, add a ribbon around one part of the ring to create the loop for hanging. As a finishing touch, stretch out fake spider webbing over the sticks. Make sure it is thin enough to see the sticks through the webbing but not too thin that you can also see the cardboard circle beneath. You can even add some creepy crawlers like spiders and worms to give it an extra scare factor.​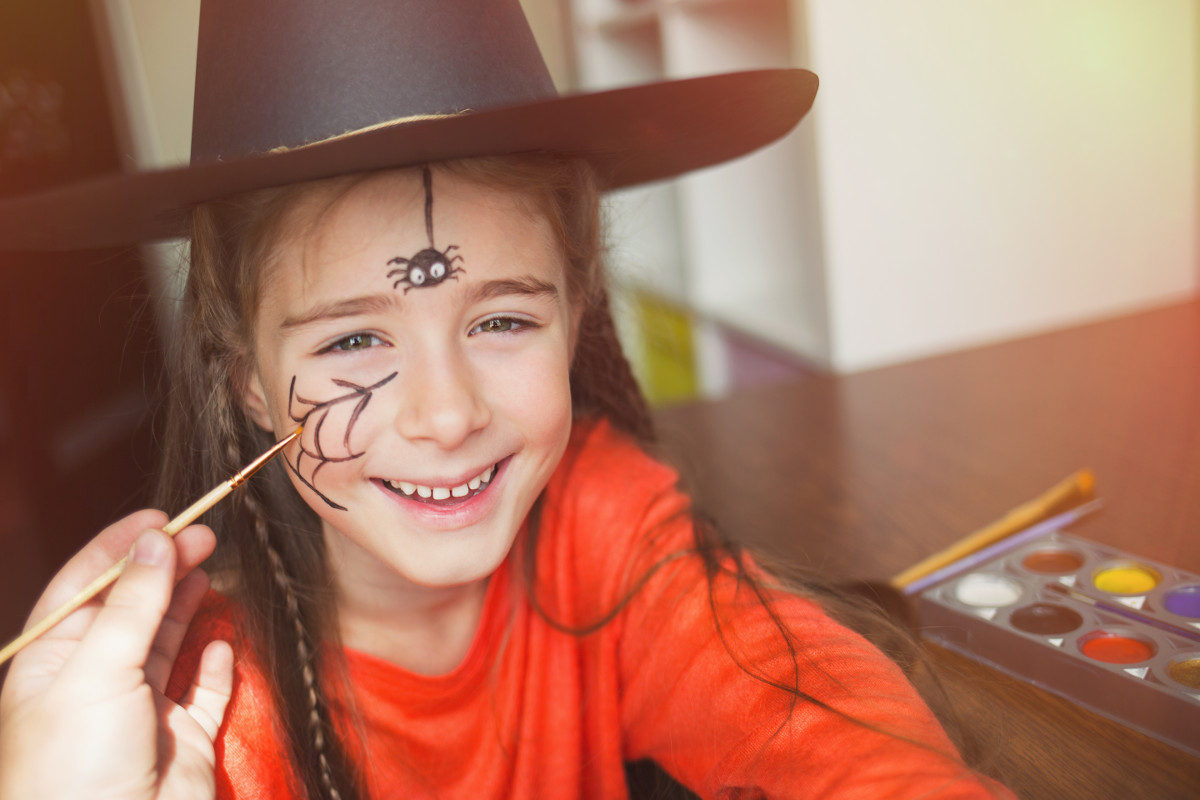 2. DIY Your Costume
Your decorations aren't the only things you can DIY for Halloween. Instead of buying costumes that you and your kids may only wear once, try making your own. Check your closets for clothes you no longer use. Look around your home for other items that could be part of your costumes like cardboard pieces and makeup. For example, zombies don't need elaborate clothes, just tattered ones, and there are many tutorials on YouTube on how to make yourself up as one using makeup or face paint.
3. Swap with Friends
We're not all spooky seamstresses at heart. However, that doesn't mean you have to spend your money just for decor and costumes. Why not swap with your friends? If you still have a lot of last year's decorations and want to display something different this year, why not ask to switch with friends? Then both of your homes will have new-to-the-hood decorations this Halloween. The same goes for costumes. This way, you and your kids get to be something different without spending a penny. Just make sure you take care of other people's belongings and return them in the condition you got them.
4. Save Money on Trick-or-Treating
You're going to need to give something to the kids who knock on your door. Candy is bound to get more expensive as the holiday nears, so plan ahead and buy your candy in advance. Or, use the tips below to save on treats and the like.
Small goodie bags: instead of candy, you can buy small toys in bulk from Amazon or at the dollar store. Stick a couple inside a small goodie bags along with some stickers (also from a dollar store) and a pencil.
Use grocery bags: instead of buying the cute plastic pumpkin for collecting candy, your kids can use your reusable grocery bags. Not only will you get to save money, but your kid will also have more room for candy in his or her bag.
5. Get a Personal Loan
If you can't use any of the tips above for any reason (i.e., you don't have a DIY bone in your body), then you're going to need some cash to finance your holiday. Now, there are several ways to do this.
You can plan for it in advance, but that requires doing so months before the holiday which we already know is too near now. You can borrow money from family or friends, but that can lead to strained relationships especially if they don't think Halloween is worth it.
If that's the case with you, you can always go for a personal loan. This is an unsecured loan that is offered by banks, credit unions, and online lenders. The great thing about a personal loan online is that there are many lenders in the market so you can shop around for the best rate and terms. Even better, the interest rate is fixed and may be lower than a line of credit or credit card.
Since most personal loans can be between $1,000 to $2,000, you can use some of the cash for Black Friday and some early holiday shopping before the Christmas rush which means lower prices and more savings. Then, you can pay it all off without having to worry about any other upcoming expenses because you'll be all done!
One last thing, while Halloween may be a very special holiday with family and friends. Don't stress too much about it. Have fun and make memories. After all, there's always next year!