What Are the Key Elements of a Business Plan?
When you've got a glimmer of a great idea for a business, what's the first thing you should do? Most people would tell you to write it down. It's so easy to forget things these days. But there's a difference between writing your idea down and drafting a business plan.
Request a Loan Today*
*By filling out the form above, you will be routed to OpenLoans.com's loan request form.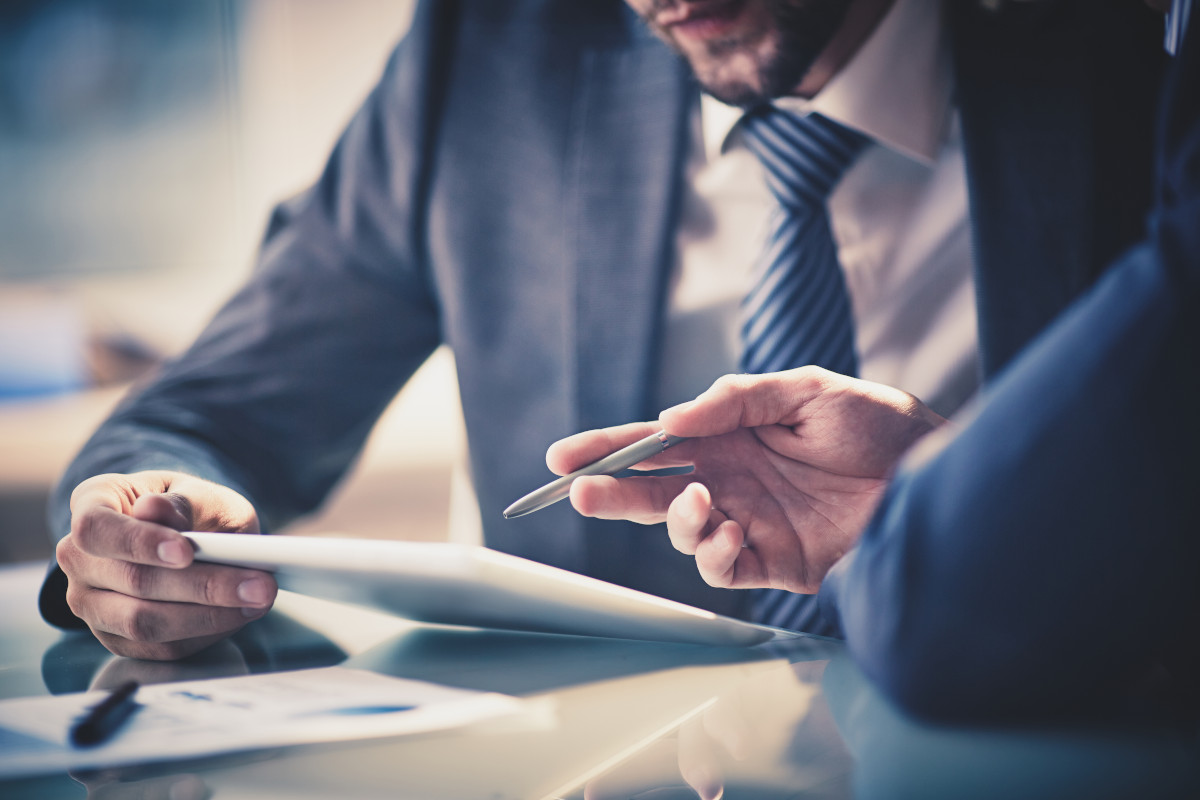 What is a business plan then? What are the critical elements of a business plan?
Business plans are essential to starting a business. Its primary purpose is to clearly define your goals and the steps you need to take to achieve them. It provides you as well as its readers a clear idea of your business's purpose, vision, and mission. It often serves as a blueprint that you can follow while running your business. While it does not necessarily guarantee success, a study has shown that entrepreneurs who write a plan have a higher likelihood of developing their business.
There's one other reason why you should consider writing a business plan - to get yourself some serious funding. You may have noticed that a lot of online loans don't require a formal written policy on what you plan to do with the money. However, if you want to secure funding through personal loans for a business startup, you may be required to produce one. Venture capitalists, angel investors, government-backed lenders, banks, and other traditional financial institutions will often ask for a written business plan that they can read and study in-depth. Not to mention, presenting them with a plan shows that you've done your research, market analysis, and more. You're not just any person off the street angling for some money; you're an entrepreneur.
Now that you know what a business plan is, the next step is learning how to write one. To show you how to do that, we discuss in-depth all the critical elements of a business plan below.
Executive Summary
Of all the main elements of a business plan, an executive summary is probably the most important. If anyone were ever to read your business plan, this would be the first thing they'd understand. It summarizes your entire business on one page. This summary should tell the reader in clear, concise terms what exactly you plan to accomplish and how you plan to achieve it. This means that your executive summary should include your business concept, the financial features of your business, the financial requirements of your business, and the current status of the company.
Company Description
After the executive summary, it's time to give the readers the nitty-gritty details. The company description also called the business description, can be divided into two sections - the company information and the organization. In the former, you need to include important information about your business, how it will stand out in the market, who your target market is, and what products and services you'll be providing that will satisfy their needs.
Under the company organization, on the other hand, you will go into detail about the type of structure your company has (single proprietor, partnership, or corporation). You must provide a short resume about each member of your team to give investors and lenders with an idea of the people helping you run the company and the amount of experience they bring to the table.
Market Analysis
The Market Analysis section should provide a detailed description of the market you want to tap. You need to define the size of the market, the target market (i.e., geographic location, income level, product interests), and the feasibility of the market (is there a portion of the market that you can capture?). With the market analysis, you can work on pricing and distribution. You can also start working on marketing strategies as well as get a clear indication of the potential growth of your business in the future.
Pricing and Distribution
Pricing and distribution can directly affect the success of your company. There are several methods that you can use to establish the price of your product or service. Each method has its advantages and disadvantages. It will be up to you to choose which pricing method works best for your business. You will need to follow some basic rules:
Prices must consider the dynamics of cost, revenue, customer attributes, and market prices.
Don't establish a price based solely on your competitors.
Prices must take into account the dynamics of cost, revenue, customer attributes, and market prices.
If pricing involves the "why" and the "what," distribution affects "how." What is your production process? How will you get your product from your company to the consumer? What distribution channels will you be using? Will you be directly selling to the end-user or sold through representatives such as wholesale distributors, brokers, and retail distributors? The distribution channel or channels that you choose for your business will depend on a variety of factors, including your pricing, competitors, and the resources your company has.
Competitive Analysis
Another central element of a business plan is the Competitor Analysis. To create a proper market strategy, you cannot limit yourself to just analyzing the market. You also need to examine the competitors in the market to be able to position your business. What kind of competitors do you have? Direct or indirect? How are they positioning themselves? What product or service are they offering? How is it like your own? What need does their product fulfill? How are they marketing their product or service? What are their strengths and areas of improvement? How does your business stack up in comparison?
Marketing Plan
Once the market analysis and competitive analysis are done, the next step is to visualize how you will market your product or service. What will you do to penetrate the market? What communications strategy will you implement to reach potential customers? What channels will you be using to promote your business? More importantly, what will your budget be for implementing the marketing plan you have made? There are a variety of marketing tools available these days. These include market research, direct mail, advertising, packaging, promotional events, and materials.
Sales Strategy
While your marketing plan will be covering the details on how to make your product or service more known to consumers, the sales strategy is more about how you're going to make the sale. How to convert the lead into a real customer. Are you going to have sales representatives get in touch with leads generated by the marketing team? How will you move your customer along your sales pipeline? Make sure to outline your selling activities in your business plan.
Financial Data
Last, but certainly not the least, is the financials. If you plan on applying for personal online loans to fund your business, you may need to provide your complete financial information in your business plan. Investors and lenders will look at your spreadsheets because it will allow them to evaluate your chances of survival. Will your business be able to pay the bills? More importantly, will it be able to turn a profit?
Three financial statements are usually included in the business plan - the income statement, cash flow statement, and the balance sheet. The income statement shows how well your business performed for the last three to five years (if applicable). The cash flow statement will provide them with a clear vision of how much money you need to run the business when you will need it and where you will be getting it. The balance sheet shows your assets, liabilities, and equities.
If you haven't started your business, the financial section will contain projections you've made based on the market research and analysis you conducted. How much do you anticipate making within the first 12 months of opening your business? What are your projected earnings in the second and third years? Be prepared to provide data that supports your projections.
Bottom Line
Take note that not every entrepreneur's business plan will look the same. So, don't go comparing yours with someone else's. However, knowing the key elements of a business plan can help you create an accurate picture of your business goals for the coming years ahead. It can even help you expand your business down the line.