What is a Cash Management Account, and Do You Need One?
Convenience is the name of the game these days. Everyone is looking for a one-stop-shop, and that includes finances. Being able to save money, pay bills, and invest without having to switch between accounts or apps makes life easier, less frustrating, and incredibly efficient.
Request a Loan Today*
*By filling out the form above, you will be routed to OpenLoans.com's loan request form.
One fine example of a one-stop shop is a cash management account. These accounts ensure easy access to your savings while allowing you to earn high interest and move funds around for your investments. Sounds great, right? Well, before you get one for your extra cash, let's dive a little deeper into what this bank account alternative is and how well it will suit your financial needs.
Cash Management Account Basics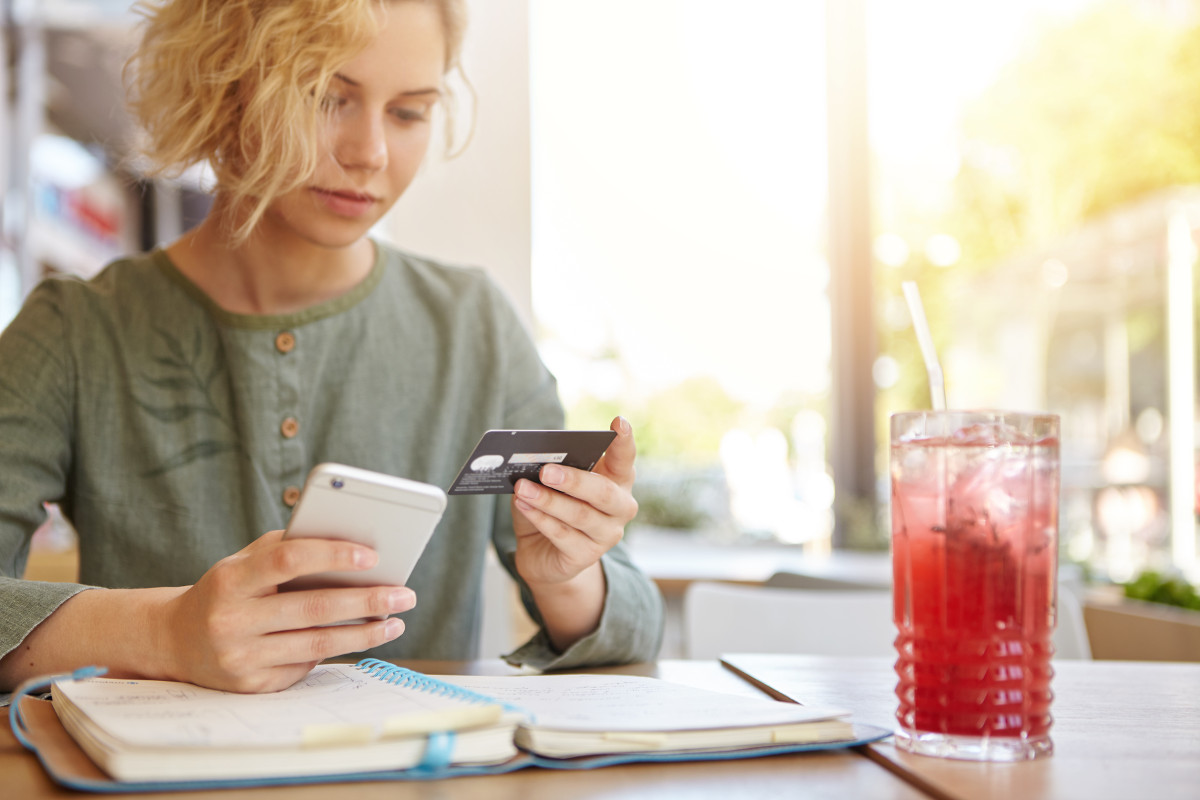 A cash management account (also called a CMA) is a cash account offered by non-bank financial service providers that combines the best features of your savings or checking account with your investment account. As we've already mentioned before, you can use this type of account to withdraw money and transfer money between accounts, much like your savings or checking account. You get a free debit card. Accounts may include paper checks as well as ATM access. You also get online bill pay and the ability to buy and sell shares.
With some CMAs, you are able to link it to other investment accounts you may have like your retirement saving account, enabling you to transfer money easily. Much like your regular savings and checking accounts, you can monitor your money online. Plus, the interest rates are considerably high. Take note that while a lot of cash management accounts will have low fees or no fees at all, there are some that require that you maintain a minimum balance.
Cash Management Account vs. Checking Account
While these two accounts have a lot of similarities, there are some major differences that you need to take note of. A checking account is offered by a bank, whether it's a brick-and-mortar one or a digital bank. A cash management account, on the other hand, is offered by non-traditional financial institutions like fintech startups. These firms partner with a bank where your money is deposited to earn high interest and get covered by FDIC insurance. Take note that the firms can deposit your money across several banks which can increase your FDIC insurance limit to $1 million or more. This not only helps protect your money should the firm fall under, but it also helps increase your profitability and maximize your returns.
Advantages and Disadvantages of Cash Management Accounts
Like with any type of financial account, there are benefits and drawbacks to owning one. The main advantage of getting a CMA is that you are able to streamline your finances. All the bank functionalities that you need rolled into one account. Even better, you get to enjoy easy access to your money. There are usually no restrictions on how many times you can move money in and out of the account. Plus, having only one account simplifies things for you. With fewer details to keep track of, you actually become more efficient.
Another great advantage is the high interest rates. In fact, some CMAs offer more than 2% APY, more than what you'd get with brick-and-mortar banks, which usually offer 0.01%. Moreover, cash management accounts are incredibly easy to set up and are FDIC-insured.
But are there any drawbacks to getting a CMA? A few. For one, these firms usually don't have local branches. They're like online banks, which means no in-person customer service. Because they offer virtual customer support, the firm is able to save money on overhead costs, which you enjoy in the form of higher interest rates. If you prefer face-to-face interaction, you may want to open an account with your local bank instead.
Another drawback is that not all CMAs offer debit cards or checks. In addition, some cash management accounts offer lower interest rates, even compared to those offered by traditional banks. You'll need to pay attention to the APY offered before opening an account. Also, some CMAs require you to pay a monthly maintenance fee or maintain a minimum balance. A few firms may actually require you to deposit a significant amount (as much as $25,000) in order to be able to open an account. Moreover, not all CMAs have a mobile payment option.
The good news is that these disadvantages are not "permanent." You just have to shop around to get the best CMA in the market. If you're interested in getting one, check out the must-have features of a great cash management account.
How to Choose a Cash Management Account
The best cash management accounts possess the following features:
High APY
The current average APY for standard checking accounts is 0.191%. If you want to enjoy high returns on your extra cash, you should look for a cash management account that offers around 1.743%, which is the current average for high-yield checking accounts.
No Fees
You want to be able to maximize your earnings, which means getting an account that won't charge you a monthly fee for keeping your money there. Also, look for accounts that have no minimum deposit to open or minimum balance to maintain.
ATM Rebates
We all know that banks charge ATM fees that slowly eat away your hard-earned money. Fortunately, some cash management accounts offer ATM rebates. You'll find that there are providers who give generous rebates while others limit their rebates to specific networks or only to ATMs in the US. You can also find some firms that offer access to ATM networks that are fee-free.
Mobile App
Being able to conduct financial transactions on your smartphone is a huge convenience. However, not all mobile apps are made equal. Make sure to check the reviews on the firm's app online to see how easy they are to use and how well the company responds to suggestions and complaints.
FDIC Insurance
We already talked about how these financial firms sweep your money into accounts that are FDIC-insured. However, don't take our word for it. Always make sure that your money is protected by this government program. Also, keep in mind that the insurance only covers a maximum of $250,000 at any one bank. If you exceed that amount, your money is not completely covered.