The Impact of Homelessness on Health
Homelessness affects not only your physical health but also your mental health. It can also lead to depression and anxiety and worsen existing addictions such as alcoholism. Health conditions such as asthma, high blood pressure, and diabetes are not adequately treated because there is nowhere clean and safe to store medications. Maintaining a healthy diet can be challenging. Getting proper treatment for cuts and bruises isn't possible since there are no sterile bandages or supplies to help heal the patient. Being in a dangerous environment with no shelter or proper food and water often results in more hospitalizations and emergency room visits. Not to mention, recovery and healing will be more difficult without adequate housing and regular treatment.
Homelessness Statistics in the US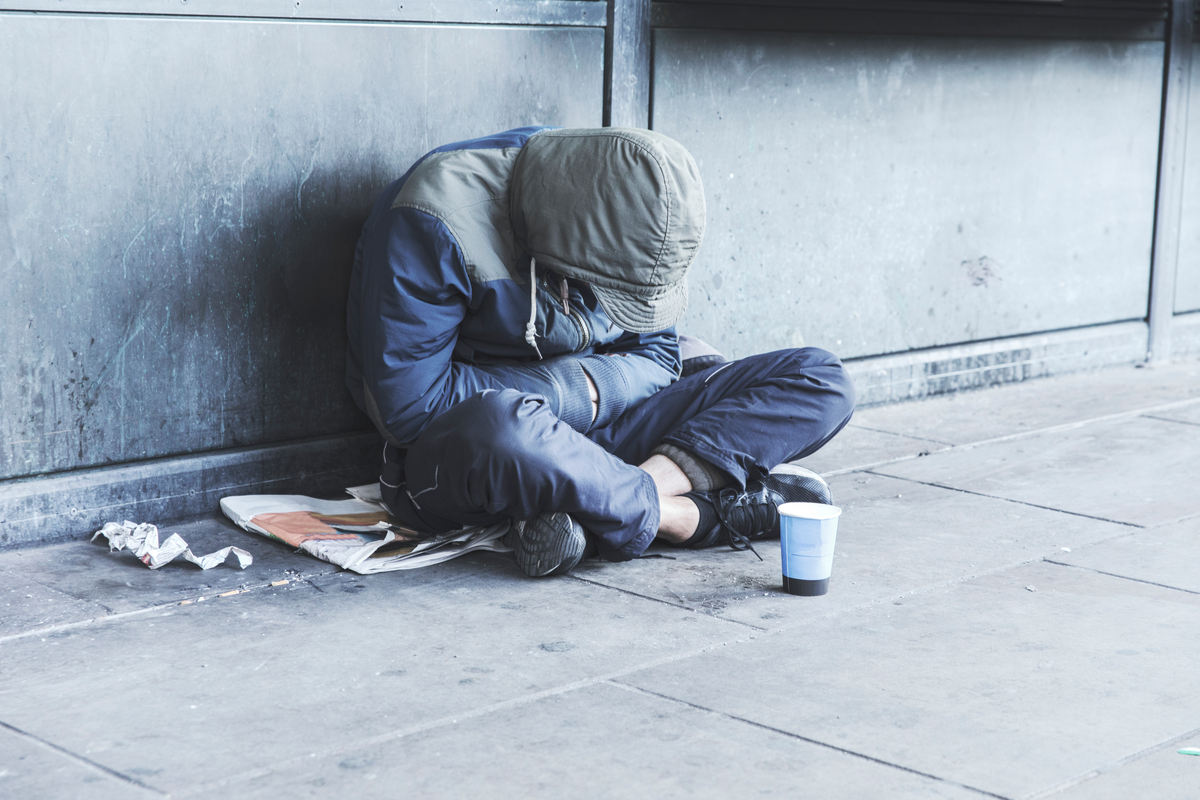 Homeless people are more likely to get sick, and they die 12 years sooner than the average U.S. citizen.
Forty million people live in poverty, according to the Homeless World Cup. Five hundred fifty-three thousand seven hundred people will experience homelessness at any given time. And 18,500,000 people are currently living below the poverty line. The recession of 2008 led to the loss of 3.2 million jobs and 1.2 million homes foreclosed during the financial crisis of 2007-2009. The full impact of COVID-19 on homelessness has yet to be determined, but homelessness has exacerbated the social inequalities in the country.
Some groups are at higher risk of homelessness than others. For example, according to the National Alliance to End Homelessness, males are more likely to become homeless. "Sixty percent of all people experiencing homelessness are male. Amongst individuals, the numbers are starker — 70 percents are men and unaccompanied male youth." Pacific Islanders and Native Americans are also more likely to become homeless than other ethnic and racial groups. "Pacific Islanders and Native Americans are numerically small groups within the U.S., making it more difficult for the U.S. Census Bureau and homelessness services systems to count them accurately. Nevertheless, available data suggest they face significant challenges." Black Americans and Hispanics/Latino groups also experience higher rates of homelessness than white Americans.
Long-Term Homelessness
Long-term homelessness can have terrible consequences. Those without a home face a variety of life-long struggles such as:
Mental health issues
Physical health problems
Loneliness
Lack of access to essential resources such as food and water
Studies show that 30% of those who are chronically homeless have mental health issues, and 50% have recurring substance use problems. As of January 2020, there were 110,528 homeless people who regularly experienced homelessness. That is 27% of the total population of homeless people. 66% of individuals were living on the street, in a car, park, or other public places. Since 2007, homelessness has declined by eight percent. However, since the pandemic in 2020, this number has increased by 15 percent. People who are struggling with long-term homelessness will have a harder time recovering and getting back on their feet. They struggle with mental and physical health problems that make it challenging to get back into the workforce and find housing.
Communities in Los Angeles have been suffering from lifelong homelessness. Government funding is scarce, and the issue is not prioritized the way it should be. Individuals suffering from substance abuse problems, mental health disorders, and long-term unemployment. Permanent housing, meaning affordable housing with access to many services and resources, is vital in helping to solve the homelessness problem in America. The research shows that those who experience chronic homelessness are able to stay housed for longer periods of time when they have access to affordable housing.
There are also some differences to note between individual people and families who live in shelters. Individuals who have spent an extended amount of time in shelters will face the most challenges when trying to return to stable housing. However, families who stay in shelters for a longer time tend to have an easier time returning to stable housing and turn out to have the best recovery rate.
Short-Term Homelessness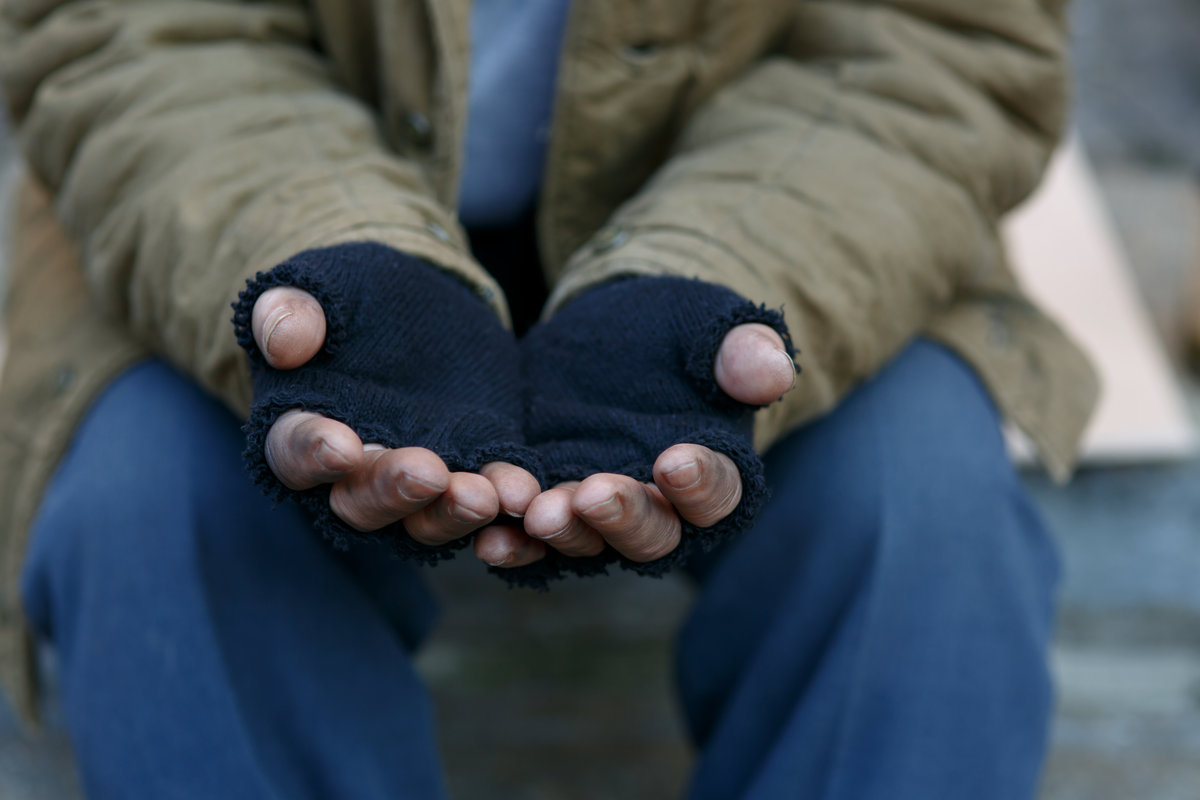 Short-term homelessness can lead to low self-esteem, loss of friendships and family relationships, and less ability to take care of oneself. According to a study done on Homeless.org, these are some of the consequences of short-term homelessness:
77% chance that someone could sleep rough
53% chance that someone could be involved in street drinking
32% chance that someone could beg
10% chance that someone could be involved in prostitution
Homeless shelters and proper housing would help solve the homelessness crisis in the United States. But it is only the short-term solution, not the long-term. Once someone finds themselves without a home, it is harder to recover and reverse their situation. Some may suffer from episodic homelessness, where they are homeless three or more times within the last year. Transitional homelessness is another form of short-term homelessness that involves someone who's been homeless for a short time due to an unexpected event or circumstance.
People Living Below the Poverty Line
What does it mean to live below the poverty line? A person under 65 living alone is considered poor if the annual income is less than $11,945. The number of people living below the poverty line in the United States from 1990 to 2019 was 34 million.
Physical Health Problems that Result from Being Homeless
Unfortunately, homeless people will encounter a variety of health problems. These include malnutrition, dental disease, parasitic infections, joint diseases, venereal diseases, cirrhosis due to alcoholism, hepatitis, and conditions are related to intravenous drug abuse.
Types of Health Problems
These are the types of infections that the homeless community will encounter in their lifetime:
Tuberculosis
HIV
Hepatitis A, B, C
STDs
Pneumonia
Influenza
Scabies
Lice
These diseases are often spread through poor hygiene, lack of space, and engaging in risky behavior. Diseases such as HIV and Hepatitis can be transmitted by using dirty syringes or engaging in sexual activity with multiple partners. Those sleeping in public spaces where cleanliness is nearly impossible and access to water, food, and sanitation is limited face a high risk of contracting airborne diseases or infections spread through contact.
Mental Illness and Homelessness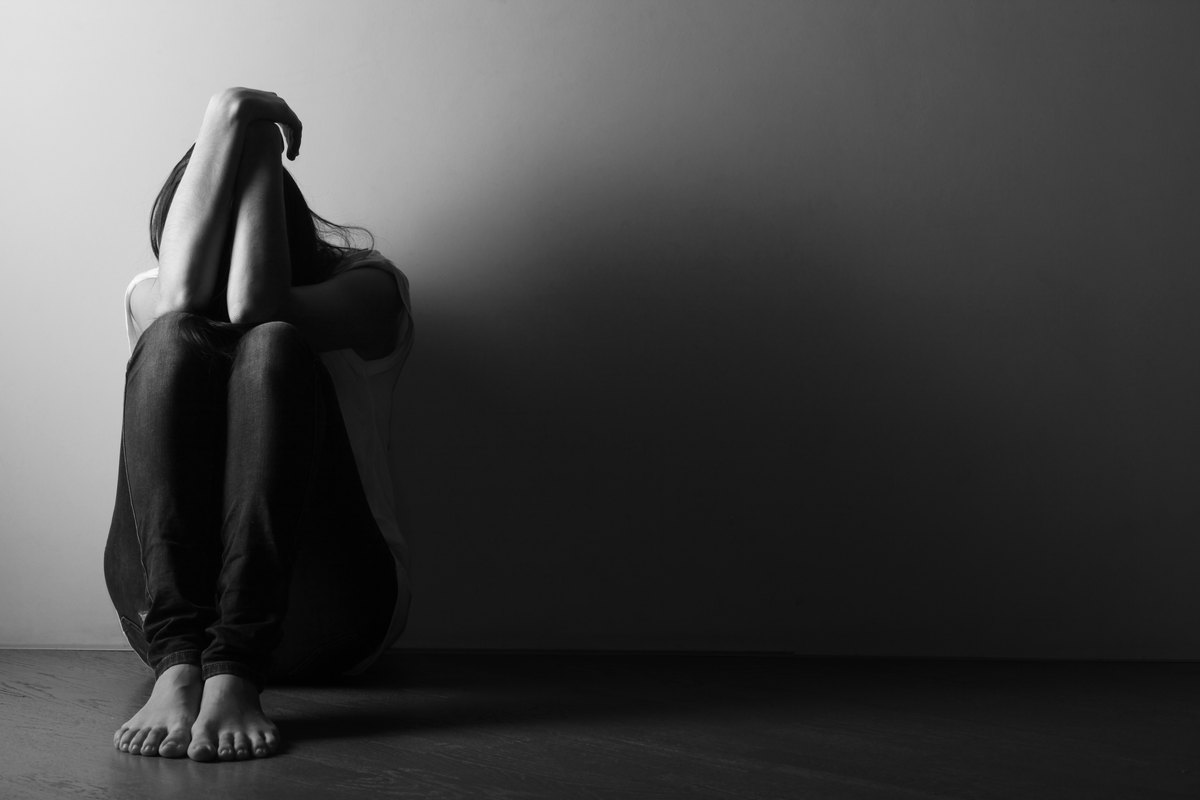 Many homeless adults will have a chronic mental illness. This could be bipolar disorder, depression, or schizophrenia. This table published by the National Center for Biotechnology Information shows the treatment history of lost and mentally ill patients. It is differentiated by significant cities in the United States where homelessness is high.
Mental health starts to take a sharp decline with homelessness. Living a homeless life can lead to mental health disorders, but it can worsen existing emotional and mental issues. Major mental illnesses, such as schizophrenia, bipolar disorder, and major depressive disorders, are generally unlikely to result from homelessness. They do, however, cause further problems for those who are struggling with living in poverty.
Homelessness can perpetuate pre-existing health conditions. Someone prone to depression or bipolar disorder may experience more pronounced feelings of sadness and emotional instability when they become homeless. Without proper care and treatment, these conditions will only worsen and cause more harm over time.
Examples of the Impact of Homelessness on Health
In an article published by The New York Times, individuals share their stories about how they become homeless and what they endured during that experience. Some lost their jobs; others lost their homes and families due to addiction issues. Conor Kelly, from Santa Cruz, found himself on the streets for a year and a half due to drug addiction. He went from couch to couch until his family and friends were no longer willing to support him.
Depression can lead to homelessness as well. And it only gets worse when you are living without basic necessities and cannot take care of yourself. Your mental health deteriorates, and you can't get back on your feet. John Brady from San Diego experienced a hate crime that left him feeling depressed and unable to cope. He made a few bad decisions and wound up on the streets of San Diego for almost a year.
Another young man by the name of Ethan Ward had to choose between using his financial aid money for college to pay rent or live out of a car for a year. He chose the latter. It was a struggle, mentally and physically, to sleep in a car and be homeless while in college. But he knew it was temporary and things would improve in time. To read more about these stories, visit the link here.
Health Risks for Other People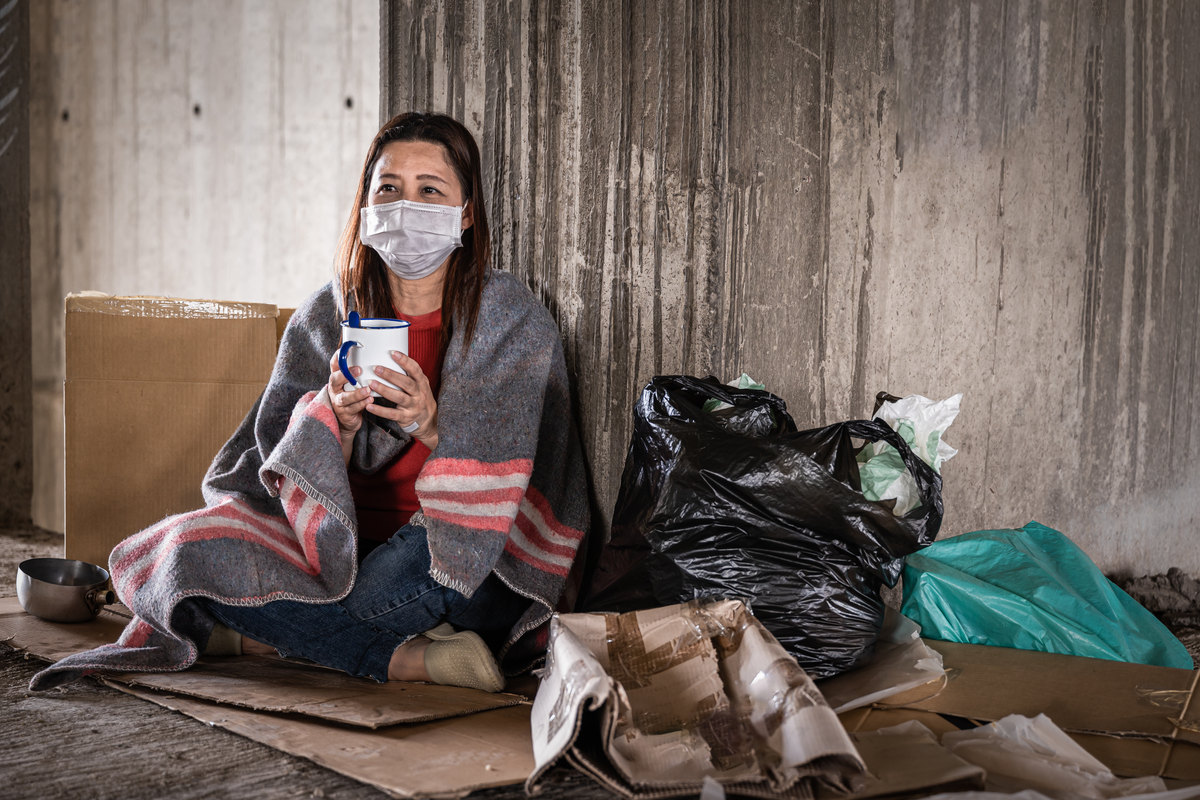 Homelessness can cause health risks for surrounding communities. Diseases such as COVID-19 become more prevalent in cities where the homeless population is high.
How does one prevent the spread of these diseases? Homeless people face many challenges when trying to access healthcare. Public health organizations must develop strategies to serve and prevent transmissible diseases among the homeless community. Systems need to be
efficient and need to control or prevent infections in homeless communities.
In a study conducted by the Institute of Medicine, the committee noticed three different types of interactions among homeless people and health: "(1) Some health problems precede and causally contribute to homelessness, (2) others are consequences of homelessness, and (3) homelessness complicates the treatment of many illnesses. Of course, certain diseases and treatments cut across these patterns and may occur in all three categories."
How to Prevent the Spread of Transmissible Diseases
Public health administrations must intervene and manage the spread of transmissible diseases to prevent them from becoming a widespread health concern among homeless people and the general larger population. A few of these strategies include TB testing, distribution of free condoms, a syringe and needles prescription program for HIV and HCV, and essential living situations. This would mean more clothing, personal hygiene supplies, and bedding hygiene products. Vaccination programs should be implemented to prevent the spread of disease and death in an area highly populated by homeless people.
Organizations and Charities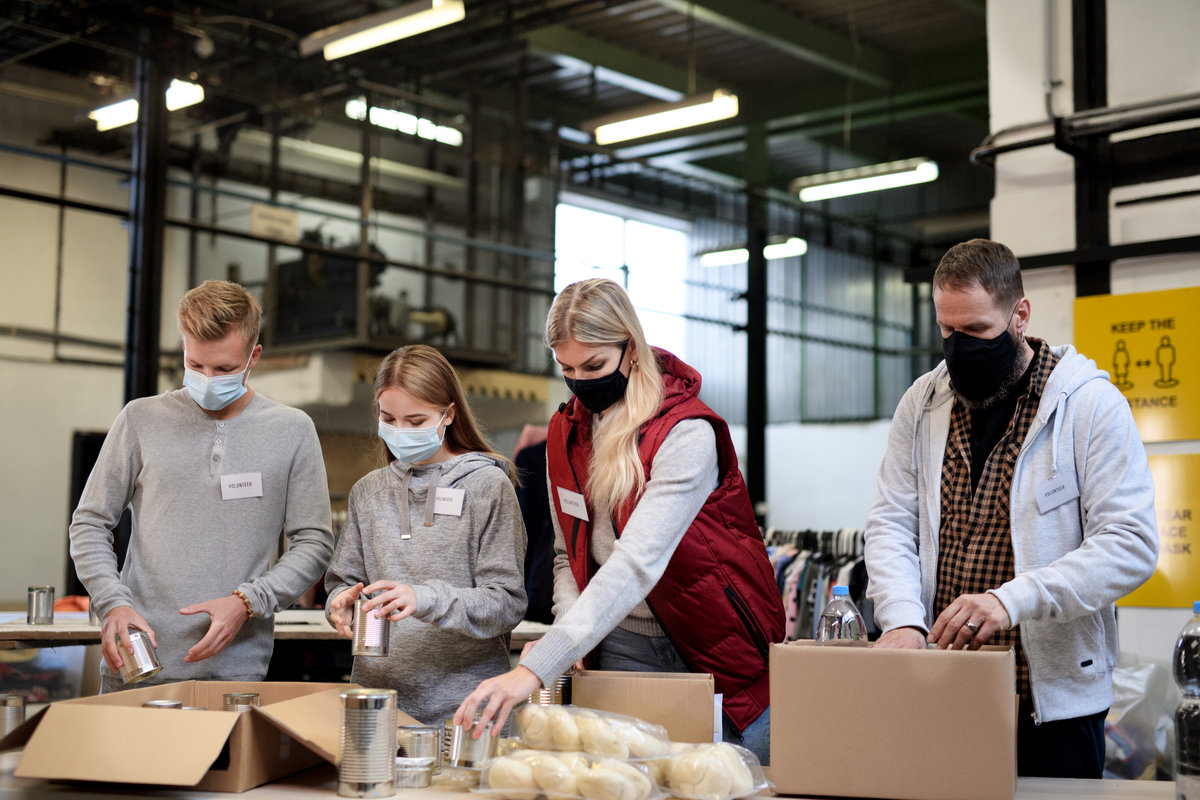 There are several organizations all over the United States that work to prevent and end homelessness. They use data and conduct research to provide effective solutions and policies for communities to follow. A few organizations include:
National Alliance to End Homelessness
National Coalition for the Homeless
The Salvation Army
Union Rescue Mission
Covenant House
These organizations provide housing, policies, and aid in efforts to reform health care, and education, in order for homeless communities to improve their circumstances and move ahead in life. Some networks include activists and volunteers who are committed to ending homelessness.
Strategies to Implement
Homelessness prevention refers to practices, policies, and government involvement that reduces the likelihood that someone will experience homelessness. It also means providing someone with the tools they need to survive homelessness until they can get back on their feet. This means offering housing and medical support, so homelessness is not prolonged.
Here are strategies that may help decrease homelessness:
Prevent homelessness from occurring in the first place.
Emergency resources: provide housing, food, and necessities to those who do become homeless.
Offer medical support and housing to move individuals out of homelessness.
How Health Problems Can Lead to Homelessness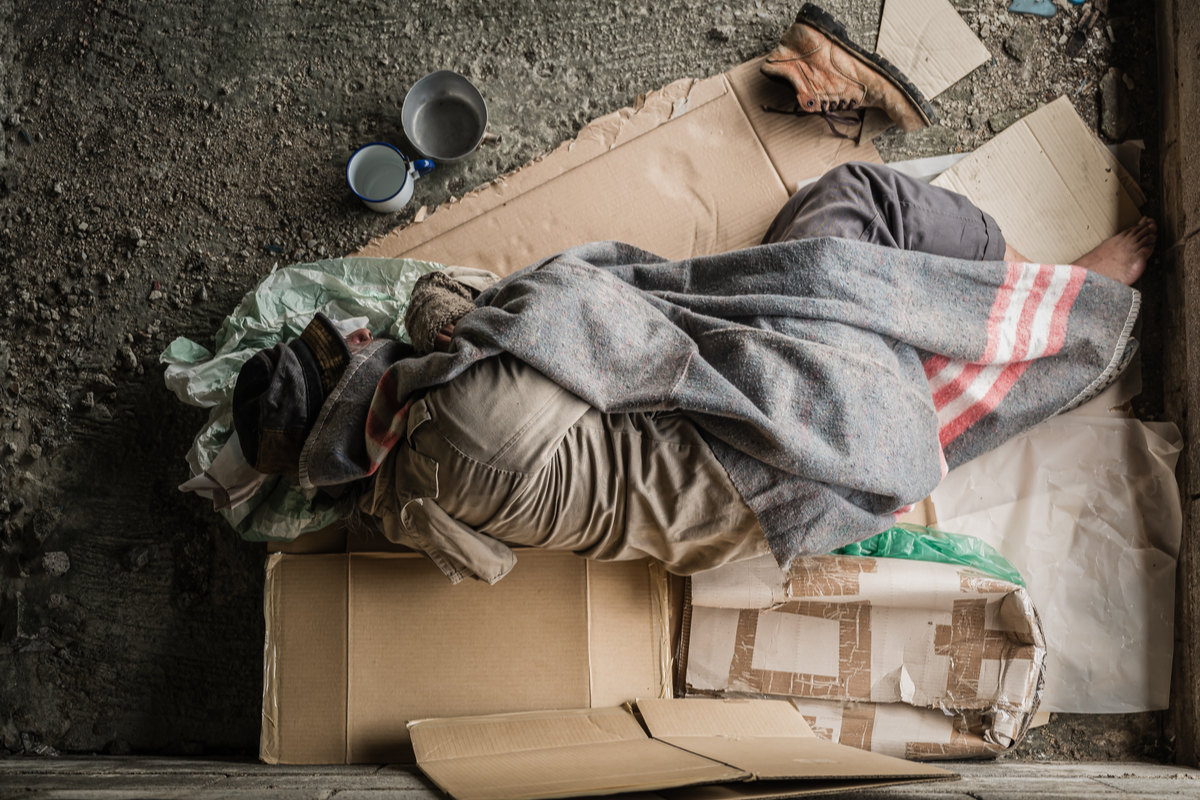 Poor health is a big part of the reason people end up homeless. An illness or injury can start as a minor health concern but quickly lead to unemployment due to missed days at work or not properly functioning at your job. This is often the case with jobs that require physical efforts, such as construction and other labor-focused industries. Losing one's job can lead to several consequences: there is no money to pay for health care and treatment, the individual cannot go back to work, and soon they cannot go back at all because they are still in poor health. Without a stable income from work, paying for housing can become near impossible, even with help from family and friends. Poor health can lead to unemployment and homelessness if not adequately addressed and taken care of.
In Conclusion
Homelessness is prevalent now more than ever. With the onset of COVID-19 and the rise of homelessness in the United States, it is imperative that leaders take action to reduce poverty and provide shelter for those less fortunate.
Request a Loan Today*
*By filling out the form above, you will be routed to OpenLoans.com's loan request form.