What You Should Know Before Starting a Nonprofit Organization
Everyone has a cause that's close to their heart. But not all of us dream about creating a nonprofit organization to support it. Only a handful of us become truly driven to do good things in this world. If you're one of those precious few, our hats are off to you! Giving back to your community and serving others in order to help improve their lives in some way is definitely a lofty goal. And this journey you're thinking of embarking on is not going to be easy. There's a lot of things that you'll need to consider before you can start a nonprofit organization. While this is by no means an in-depth guide, we thought it would be helpful to give you a starting point to turn that glimmer of an idea into an actual, functioning organization.
Request a Loan Today*
*By filling out the form above, you will be routed to OpenLoans.com's loan request form.
What is a Nonprofit Organization?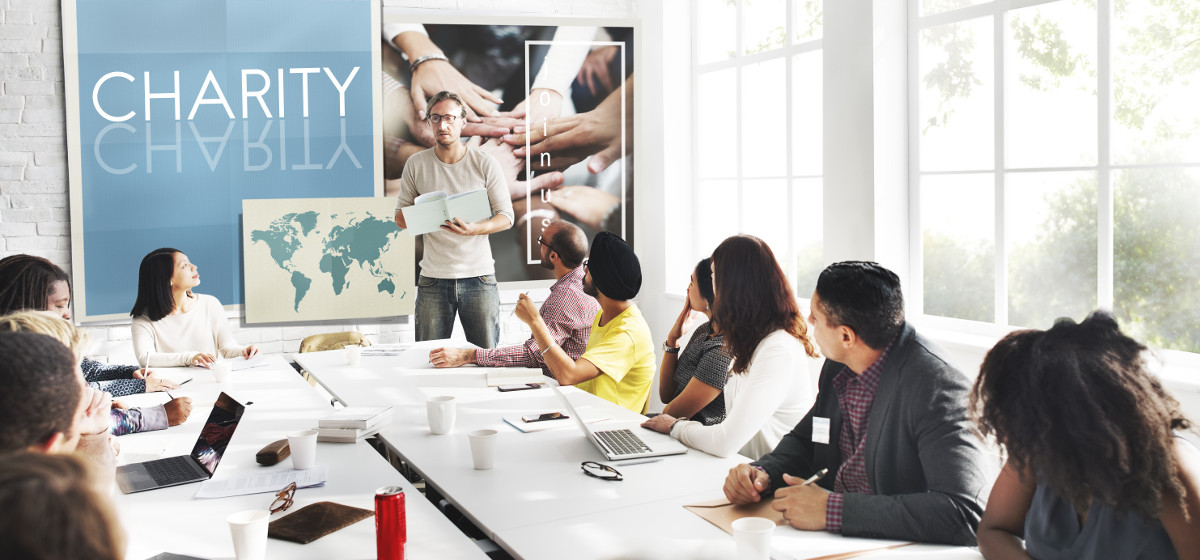 First things first. Let's get our definitions straight. A nonprofit is an organization to benefit a social cause or advocate a point of view. It provides a public benefit. This means that any money that a nonprofit makes, whether it's from grants, donations, product sales, or membership fees, is used to further the mission of the nonprofit. Most nonprofit organizations are tax-exempt.
Types of Nonprofit Organizations
For most of us, there's only one type of nonprofit – charities or private foundations. To the IRS, these are called the 501(c) (3) organizations. These operate exclusively for religious, charitable, scientific, literary, or educational purposes. However, this is just one type of nonprofit (albeit the most common one). According to the IRS, there are 27 different types, including social advocacy groups, social welfare organizations, local employee associations, trade or professional associations, fraternal societies, teacher's retirement fund associations, and veterans' organizations.
Why You Should Start a Nonprofit Organization
Once you have an idea of what type of nonprofit organization you want to create, the next step you need to take is to consider whether or not you should start one. There are several questions you need to ask yourself to determine whether you stay the course or stop altogether.
Does your community really need it? Will it help create real change? Who is our audience? Are there many people who will benefit from our services? Do they really need our services? Or is there already an existing organization that performs the same service or similar work? If your answer is yes to the latter, it would be hard for your own nonprofit to gain traction in the community. Not only will you be duplicating their service, you might end up competing for emergency funds. Remember, your goal is to gain more support for your cause. This can easily be done by donating your time and money to help improve or add to the services provided by an existing organization.
● Taking Actions to Inspire the Others
Another thing you need to consider before pushing forward is to ask yourself if you have what it takes to go on this crazy journey. Yes, you are passionate about your cause and incredibly enthusiastic about your plans for your nonprofit. But you're going to need a lot more than that. It takes a lot of energy and enthusiasm to keep a nonprofit going. You need to have a lot of passion for what you're doing and be able to inspire others to feel passionate about it, as well. By others, we mean board members, employees, staff, and donors – all the people you need to keep your nonprofit sustainable.
How to Start a Nonprofit Organization
By now, you must be pretty sure you're on the right track. You've considered all the factors, and this is still the best course for you to take. Which means the next step for you is to start building your foundation. This can be divided into three steps: drafting your mission statement, writing your business plan, and building your board.
1. Defining a Mission Statement
The first critical step to starting a nonprofit organization is developing your mission statement. Just like any for-profit business, you need to be able to communicate the main purpose of your organization. Here are some questions you can use to help you in drafting a clear and easily understood mission statement:
What is our purpose?
What change do we want to bring about?
What services will we be providing?
Who will be receiving these services?
Where will we be providing these services?
How will we deliver these services?

2. Creating a Business Plan
Once your mission statement is done, you'll need to create a business plan. The plan should explain how you are going to achieve your mission. This can include specific goals you want to achieve to further your mission. These goals can be service-specific or organization-specific. Once you have written your goals, the next step would be to break down the goals into several objectives and activities. For example, if your goal is to help low-income families stay healthy, then one of your objectives could be to provide vaccinations to a number of families over a period of time. Activities can include getting local companies to donate to your project, asking local doctors to provide their services for free, and getting permits from local authorities. Keep in mind that your business plan should also have benchmarks that you will use to measure the progress of your nonprofit.
3. Making the Board
Obviously, you can't do everything on your own. You're going to need the help of talented individuals who share your vision and are willing to put in the work to ensure that the nonprofit meets its mission. The board is the governing body of a nonprofit. It performs various roles and responsibilities, which can include overseeing day-to-day operations. They will help you in keeping track of the organization's progress and in securing funds for the nonprofit. More importantly, they can share their individual expertise (i.e., finance, marketing, public relations, legal, and human resources).
4. Getting Funding for Starting Your Own Business
Most nonprofit organizations rely on donors and grants to fund their operations and programs. Some sell products, such as bags and calendars to raise money. Others offer memberships. Another alternative would be using personal loans for business. Banks do offer loans and lines of credit to nonprofit organizations. However, you may be required to provide some collateral. You can also apply for loans online. Some lenders might not require you to provide collateral. However, this may result in a higher interest rate.
5. Developing Management Skills
Nonprofit salaries aren't the highest in the market. In fact, they are typically lower than those offered by for-profit companies. This means that you'll need to utilize good management skills to ensure that your nonprofit is able to attract and retain qualified individuals. Moreover, the way you manage your volunteers can help ensure that your nonprofit's operations remain sustainable, even when funds are low.
Once you have these basics in place, you can now start writing the organization's bylaws. Afterward, it's time to incorporate your nonprofit. Then, you'll need to apply for tax-exempt status with the IRS. Once you get approved, and all your documents are in order, it's time to start pursuing your mission.