Loan Prepayment Penalty: What It is and How to Avoid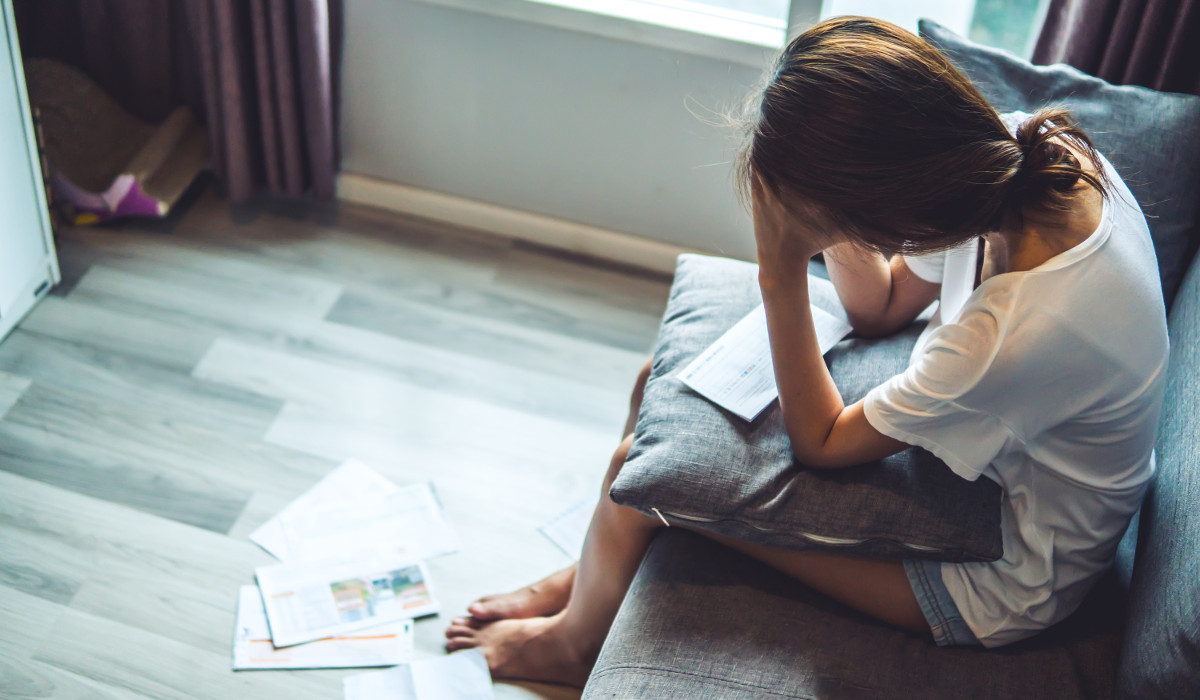 Request a Loan Today*
*By filling out the form above, you will be routed to OpenLoans.com's loan request form.
Paying your loan off early should be a good thing. You're actually financially responsible because you're getting rid of debt. However, it can be a bummer if you're charged a fee by your lender for giving their money back earlier than expected. They call it a loan prepayment penalty. What's up with that, right? Why are they charging you for paying off your loan before it's due? Read on to find out.
What Is a Prepayment Penalty?
A prepayment penalty is exactly what it sounds like – a fee charged by your lender for paying off your debt sooner than the date set in your loan contract. The amount of this fee is usually a certain percentage of the overall unpaid principal balance at the time that you made the payment. Take note that some lenders charge a fixed amount.
So, why is your lender charging you money for making sure they are paid off early? Well, this is because lenders earn money from the interest they charge you. If you give them the money back before the due date, they won't earn as much interest. With a prepayment penalty, one of two things can happen. You're discouraged from paying off the debt early, so they end up getting the full amount of interest. Or, you pay the penalty which makes up for any financial loss because you paid early.
Now, the question running through your mind is probably this: are prepayment penalties legal? They sound fishy, right? Well, the Consumer Financial Protection Bureau did too which is why there are strict rules on its implementation. Also, the Dodd-Frank Act also limits prepayment penalties on mortgages. More importantly, the Truth in Lending Act requires lenders to disclose whether they will charge you this fee in the prepayment clause of the contract. Granted, they may put it in fine print, but the terms will be there.
That being said, you should also know that some states do not allow prepayment penalties on any kinds of loans. For example, several states such as Alaska, Arkansas, Iowa, Maryland, and Vermont have banned prepayment penalties on all home loans. New Jersey, on the other hand, has banned prepayment penalties on all types of loans that have an interest rate that is higher than six percent. However, some banks are regulated by federal law which means that they may still have a prepayment penalty despite operating in a state that has banned it. And there are around 36 states with prepayment penalties plus the District of Columbia that allow the usage of it. In short, it always pays to do your research and learn if this kind of policy applies to your loan.
What loans have a prepayment penalty?
Most loans with the exception of student loans can have prepayment penalties. Of course, that would also depend on state law. Mortgages typically come with prepayment penalties if you pay off more than 20 percent of your loan in a year. The good news is that this fee usually is charged if you pay off the loan within the first few years and most lenders are only allowed to charge two percent. In addition, some home loans such as FHA mortgages are not allowed to charge a prepayment penalty. Auto loans may also charge this fee, typically on those under 48 months. Auto loans that are longer than 60 months, however, are not allowed to have this penalty. Business and personal loans online may also have prepayment penalty fees though it's not as common.
How Do I Avoid this Fee?
If you already have the loan and it does have a prepayment penalty, that doesn't mean that you can't pay the loan off early or refinance it. You still can. However, it is important that you first discuss the penalty with your lender. Find out what actions will trigger the penalty and how much the fee will be. You can also consult your loan contract to see the exact terms governing prepayment penalties. Below are some actions that you can take to avoid the fee:
● Follow the Terms of the Contract
Obviously, paying only the agreed-upon monthly amount on the dates that they are due is the easiest way to avoid getting charged the penalty. However, keeping the loan as is can mean paying more interest than you need to.
● Make Partial Payments
Depending on the terms of your loan, you may be able to pay off part of your debt every year without incurring a fee. As we've already mentioned, some mortgage lenders do allow you to prepay up to 20 percent of the balance per year without charging you this penalty.
● Do Some Strategic Waiting
With some lenders, the amount of the penalty changes over time; it decreases (or even disappears altogether) after a few years. Find out if the loan you have works this way. This enables you to pay off the entire debt early but only when it makes the most sense to do so.
● Sell, Don't Refinance
Not all prepayment scenarios will result in a prepayment penalty. Some mortgage lenders will allow you to prepay off the debt if you're selling your home but not if you're refinancing. This is because refinancing typically means you're going to bring your business elsewhere.
But what if you can't avoid the penalty fee altogether? Well, the best thing you can do is to have some calculations done to see if paying off the loan early and incurring the penalty will save you more money on interest in the long run.
For those who are still looking for the right loan, the best advice you'll ever get is to shop around. The simplest way to avoid a prepayment penalty is to get a loan that doesn't have one. For home loans: look for government programs such as VA loans and FHA loans that do not have this fee. If you're not sure if there's a prepayment penalty in the loan, just ask the lender. As we've already stated, the Truth in Lending Act requires lenders to disclose this information. Make sure that you review your contract carefully before you sign it. In addition, you need to know the laws that govern the lender (federal or state) so you are aware of what policies may apply in your particular situation.
If you're offered a loan with a prepayment penalty, make sure to ask for a similar loan that does not have this fee. This way, you can compare your options and choose the one that works best for you. In addition, you can always try to negotiate with your lender to take the fee away. If they don't budge, maybe you can negotiate a rate discount which can offset the amount of money you pay on the penalty.