7 Options to Consider for Plastic Surgery Financing
A lot of the most expensive things in life come with financing options; e.g., a mortgage for a house, student loans for college, an auto loan for a new car, etc. But what about if you want to get some plastic surgery?
Request a Loan Today*
*By filling out the form above, you will be routed to OpenLoans.com's loan request form.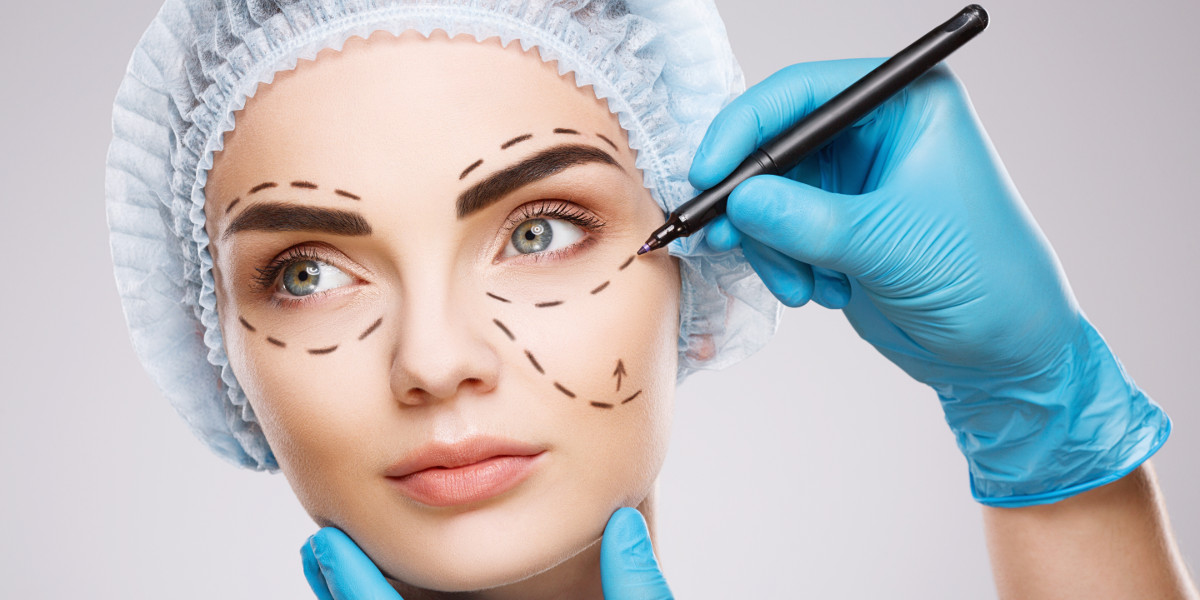 We all know that cosmetic surgery of any kind doesn't come cheap, especially if you want it done right. In fact, according to the American Society for Aesthetic Plastic Surgeons, Americans spent $15.44 billion on these procedures in 2016 alone, which was a record-breaking number. The average cost of breast implants that year was $6,325. Facelifts and neck lift cost around $12,075, liposuction cost $6000, and mommy makeovers cost $12,350. Unfortunately, a lot of these procedures are not covered by medical insurance. So, you're going to have to pay it out of pocket or borrow money somewhere.
How Do I Pay for My Plastic Surgery?
If you're considering plastic surgery and don't have the savings to spare, don't you worry. There are several plastic surgery financing options that may be available to you.
1. Medical Cards
A recent addition to financing, medical credit cards function much the same as your normal credit card. The big difference is that you can only use it to pay for medical expenses. And that's not necessarily a bad thing. A medical credit card is a good option for those who have a hard time resisting the urge to overspend since it limits how you can use your credit. Also, a lot of medical credit cards come with 0 percent interest for a certain period of time, which acts as a sort of introductory deferred interest deal. Take note that this only applies if you are able to pay off the entire balance before the promotional period ends. Otherwise, the balance will be hit with retroactive interest starting from when the transaction was made.
There are other things you should also take note of when you don't know how to pay for plastic surgery. One, not all doctors accept this particular payment method, so you need to make sure that your doctor does before getting one. Also, some medical cards can only be used to pay for certain types of services so you need to make sure that you can use your card for the procedure you're getting. In addition, the late payment penalties with this type of card can be quite high.
2. Regular Credit Cards
Unlike medical credit cards with their introductory deferred interest deals, regular credit cards often provide real zero percent interest deals to new cardmembers. What this means is that you can enjoy zero percent interest on your balance for a certain period of time (usually 6 to 12 months) and the interest only applies to the remaining balance on the card once the promotional period is over. That is if you made sure always to make your payments on time. The biggest drawback to using a credit card is that it uses up a lot of your credit line and reduces your credit utilization ratio (the amount of credit you have available compared to the amount of credit you're currently using) which may lower your credit score. You also have to keep in mind that any additional purchases made on the card will increase the balance and make it harder for you to close the debt.
3. Personal Loans
Plastic surgery financing with bad credit may seem like a lost cause to some. Fortunately, that's not really true. A personal loan from an online lender, local bank, or credit union may be an option. A personal loan is an unsecured loan with fixed interest rates and a fixed amount of time in which to pay the loan. One great thing about personal loans is that there are plenty of lenders out there that provide this product. One advantage of a personal loan for medical expenses over a credit card is a stricter schedule for you need to pay each month. Another advantage is that your payment goes to both the interest and balance of your loan. With a credit card, you end up earning interest on your already accumulated interest. Also, you can still swipe the card to pay for other expenses which just puts you that much deeper into debt.
4. Home Equity Loans
Unlike a personal loan, a home equity loan is a secured debt where you put up your house as collateral in exchange for the loan. The interest rate on such a loan is typically based on current mortgage rates. As long as you are a homeowner, a home equity loan is easily accessible to you. Since mortgage rates are low right now, you might be able to get a good rate through this type of loan. The interest is often tax-deductible (similar to a home mortgage). However, uncertainty in the housing and job market can cause your interest rates to jump. And if you are unable to pay off the loan, you risk losing your home.
5. 401(k)
Borrowing from your 401(k) is the plastic surgery financing option that has the lowest amount of risk (however, there is still plenty of risk). This is because you are basically just borrowing from yourself and then paying yourself back. The interest rate is typically lower than what you can get from any commercial lender. Even better, there is no need for the loan to go on your credit report, so your credit score remains safe. However, this also means that you will be using money that you are supposed to set aside for your retirement. Aside from reducing the amount in your 401(k), you may also be losing out on possible investment gains. Also, this option is only available if your particular plan allows loans. Plus, if you leave your job without paying the debt in full, you may be required to pay in full within 60 days or else it becomes taxable.
6. Doctor Payment Plans
Some physicians are willing to offer a payment plan to patients who are not able to pay in full prior to the cosmetic procedure. A huge benefit with this type of financing is that you can work out a payment plan that will fit within your current budget. However, while there are reasonable payment plans out there, you'll find that there are also some that offer high-interest rates and fees that are more than what you'd encounter with a regular credit card. And any late or missed payments can negatively affect your relationship with your doctor. This is definitely not something you want to happen if you need or want to have more procedures done in the future.
7. Loans from Loved Ones
If you have a hard time getting a loan, then you can try to borrow from friends and family. The benefits of doing so include excellent terms and no penalty fees should your payment be late. However, there's a chance that this could change your relationship and not for the better, especially if you default on your agreement. Worse, you're going to have to explain to your friend or family member why you need the procedure in the first place.