Benefits of Getting a Medical Personal Loan to Supplement Health Insurance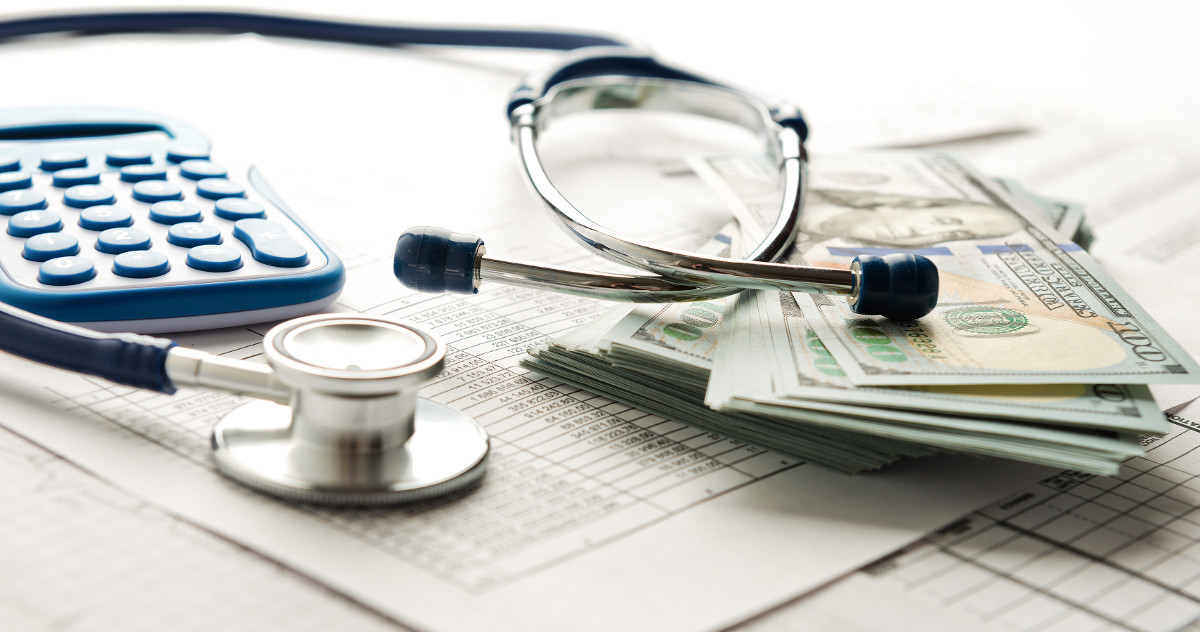 Request a Loan Today*
*By filling out the form above, you will be routed to OpenLoans.com's loan request form.
The rising cost of healthcare has caused many Americans to fall deep into debt. In fact, according to the Patient Advocacy Foundation, the number one cause for bankruptcy in the U.S. today is medical debt. Now, you probably think that these people had no health insurance to cover the cost of their medical bills. That's not the case. The sad reality is that there are a lot of restrictions on health insurance coverage. And that gap between what health insurance covers and what the patient owes continues to grow every year. So, what's the solution? How can the average American find a way to pay for healthcare? The answer is medical personal loans.
What are medical personal loans?
Medical personal loans are just personal loans that you can take out to pay for medical-related costs such as a medical procedure, optional surgical procedures, emergency healthcare, high deductibles, out of network charges, and even medical debt reconciliation. Unlike health insurance, there's no restriction to what this loan can cover. And similar to regular personal loans, this is an unsecured type of debt wherein you are not required to put up any collateral in exchange for the money. Which means that you're not going to lose your house, your car, or any other asset if you are unable to pay off the loan in time. In addition, this type of loan usually has a fixed interest rate and fixed term, so it's much easier to incorporate the payment plan into your monthly budget.
Why use personal loans for medical bills?
You may already have noticed some of the advantages of obtaining a medical personal loan. But we'll list them all down here so you can easily make a decision on the financial future of your health.
1. More Coverage
One of the best benefits of obtaining a medical personal loan over health insurance is the coverage. As we've mentioned, insurance companies have restrictions on what they will and will not cover. For example, fertility treatments, cosmetic surgery, and orthodontics are usually not included in health insurance coverage. If you wish to undergo one or more of these procedures, you'll be better off getting a medical personal loan than paying health insurance. In fact, you can even use the money from this kind of loan to pay for living expenses while you're in treatment and recovery.
2. Fast Approval
Because insurance companies are very strict on the coverage of their plans, it takes some time for them to decide whether or not to cover a medical expense. With some companies, you may be required to pay for the procedure out-of-pocket and then get reimbursed later, if ever. Not everyone has the cash to cover healthcare costs, especially unexpected ones. Many hope that by having health insurance, they will be able to pay for medical emergencies and avoid the financial stress it sometimes brings. Unfortunately, that's not always the case. With a medical loan, you're able to get the funds much faster, which means you won't have to use your own money to cover the expense initially.
3. Cover High Premiums, Deductibles, or Co-pays
Speaking of covering costs on your own, with health insurance, you are required to pay a premium. This is a monthly fee that you pay to the insurance company in order to get coverage. And you pay it whether or not you avail of the insurance or not.
Along with the premium, patients will also have to have funds to pay for deductibles and co-pays. Deductibles are the total amount of costs that must be paid out-of-pocket by the patient before the insurance company becomes liable for payment. For example, you have an annual deductible of $2,000. This means that you have to pay $2,000 in medical bills out of your own pocket before the insurance company will cover the remainder of the costs. So, if you sprained your ankle and treatment cost you $300, then you will need to pay the full cost because you haven't reached the deductible yet. Until your total medical costs for the year reaches $2,000, you'll need to pay all medical bills on your own.
What about the co-pay? Your co-pay is a fixed amount that you need to pay for a health care service, usually after the deductible is met. Let's say you've reached the $2,000 deductible. Well, that doesn't mean that the insurance will cover 100 percent of your healthcare costs. You may still need to pay a certain amount of money for any medical treatment. For example, your plan may have a $30 co-pay for a general practitioner, a $50 co-pay for a specialist, and a $10 co-pay for generic medicine. So, if you visit an endocrinologist who charges $250, you will still need to pay $50 while your insurance covers the remainder of his fee.
A medical personal loan can help you make these additional fees. Your online loan will only require you to put down a monthly payment based on your interest rate and the length of the loan. Take note that some lenders do charge an origination fee to cover the cost of processing your application. But the loan money may help you fund the financially burdensome premium, deductible, and co-pay.
4. Medical Debt Consolidation
Even if you have health insurance, it's easy enough to get dragged deep into debt. Aside from the possibility of being denied coverage by the insurance company, the amount of money you have to put out on your own before your insurance kicks in can be debt-inducing. If you do find yourself burdened with too many medical debts, you can use a personal loan to manage your finances better. Consolidating your medical bills into one loan can make it easier for you to track payments until the loan is paid in full.
Things to Consider When Choosing a Medical Personal Loan
If you're shopping for a medical personal loan, there are some key factors that you'll need to consider:
●APR
The annual percentage rate of a loan lets you know the true cost of borrowing money from a lender. It enables you to make a cost comparison between a variety of lenders. With some medical loans, APRs can range from 6 percent to 35.99 percent. Like with regular personal loans, the higher your credit score is, the better your rate will be.
●Fixed or variable rates
While most medical personal loans come with fixed rates, there are some that offer variable rates where the interest costs and your monthly payments fluctuate due to the current market rates. It's best if you choose a fixed-rate loan because it enables you to plan your finances better and your payments won't go up during the length of the loan.
●Term of the loan
Long-term personal loans allow the borrower to make smaller payments. However, you'll need to take into account how much the total cost of your loan will be. Your interest rate may cause you to pay a lot more for the money you borrowed than you realize.
●Interest-free periods
Some lenders offer a grace period where you will not be charged interest on your loan until a certain period of time has passed. It's a good idea to find out if there are any lenders in your state that offer this.