Long Term Personal Loans: Best Option for You
While a long-term loan may end up being more expensive, each payment may be smaller and more affordable
One option for borrowers who are dealing with bad credit is online personal long-term loans. Because of the ease and convenience of these loans, many consumers choose them over other loan options.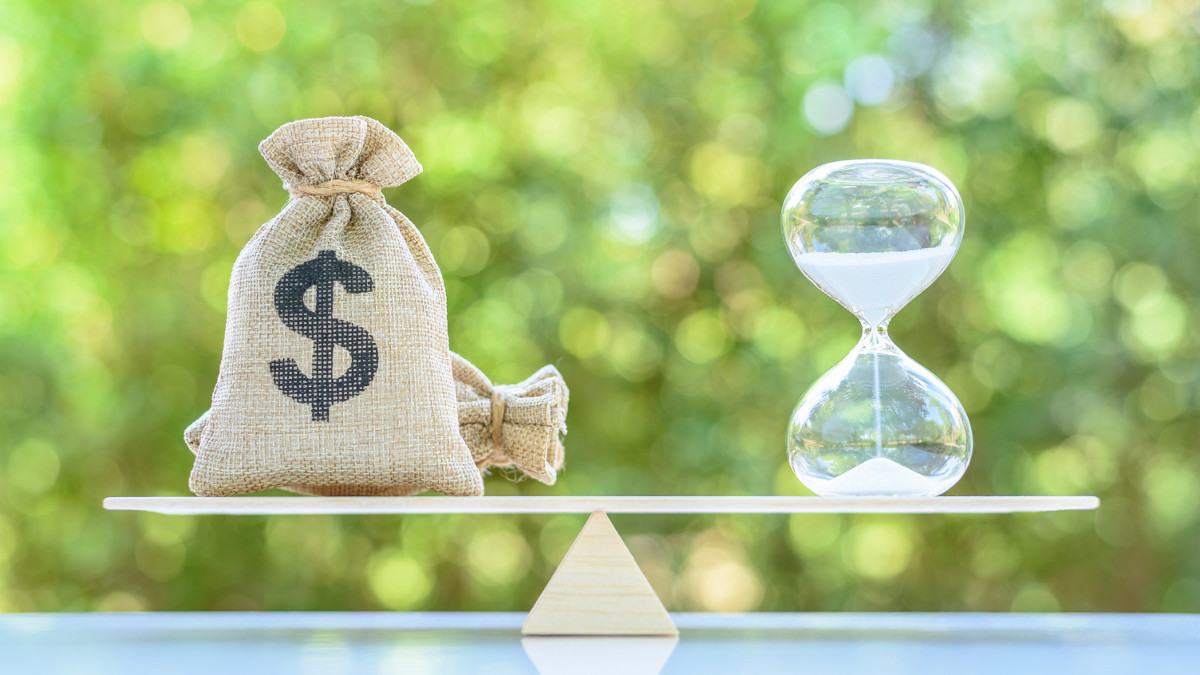 Low-Interest and Long-Term Personal Loans
While some lenders still operate out of physical storefronts, many online loans can be found on the Internet. These loans are relatively easier to apply for, may have reasonable interest rates and longer-terms, and can be an alternative for bad credit borrowers.
Request a Loan Today*
*By filling out the form above, you will be routed to OpenLoans.com's loan request form.
While many online loan lenders charge higher interest rates to borrowers with low credit scores, this isn't necessarily a hard and fast rule. In fact, many lenders compete with others to provide the lowest interest rates possible. When they see that the borrower has a decent credit score, they are often more likely to offer a loan with a lower interest rate. Additionally, customers who quickly and responsibly pay off their loans may be offered lower interest rates if they apply again since the lender now sees that they are not as high of a risk.
How Bad Credit Affects Loan Opportunity
Many borrowers panic when they need cash fast and don't have anywhere to turn. They may be dealing with a bad credit score that is hindering their ability to get a loan. Since most traditional banks require that their borrowers have a good credit score, too many borrowers are left out in the cold.
That is exactly the reason why millions of people turn to long-term loans for bad credit. Finding companies that require no upfront fees may still be possible for these consumers. While the lender will look at the score of the customer, a low number isn't necessarily a deterrent. Companies that offer online personal long-term loans will charge a higher interest rate for those who are having trouble with their credit. This is usually done as a precaution to protect the lender in case of default.
How to Find Longer Repayment Terms
Some online loan companies require that borrowers repay the loan within a short period of time. In some cases, the loan amount plus the interest rate is due back when the borrower is paid again. For some, this isn't a feasible option. They may need extra time to pay back the loan, especially when they were already struggling with their finances. For those people, personal loans with longer repayment terms are a better idea. They allow the borrower to pay the loan back bit by bit, which may make the loan easier to manage.
Easy Personal Loans for Everyday Needs
Borrowers who are unable to obtain credit through traditional needs may turn to alternative funding for everyday expenses. Many take out cash for the following reasons:
Utility bills
Rent
Mortgage
Funeral costs
Veterinarian needs
Prescription costs
Groceries
Fuel
Any of these reasons can quickly turn into an emergency if the consumer is unable to obtain funding fast enough. Ideally, the potential borrower will find a lender before they get desperate.
Loans for Credit Card Transfers
Some borrowers take out loans because they want to use them during a credit card transfer. Consumers often consider transferring their entire credit card balance over to another credit card because that card company has offered them a lower interest rate. While paying off the new card, the borrower may need a bit of extra cash. Or, they may want to pay down a card while they are also transferring the balance. Because they need some extra cash while completing the transaction, they turn to personal loans for credit card transfer companies.
Loans for Emergency Situations
Lenders, both online and those in physical storefronts, offer loans for a wide variety of reasons. For many people, the need for a personal loan is due to an emergency. Unfortunately, according to recent statistics in the country, most adults have less than $500 at a time in savings. Something like a blown transmission in their vehicle results in them needing extra cash. A bank loan might be out of the question, as well as borrowing from friends and family.
Fortunately, an alternative way is using a fast personal loan. Borrowers may receive their funding in as little as one business day. As soon as the money arrives in the borrower's account, they will be able to use the money to address their emergency.
Personal Loans for No Income Individuals
While most lenders want their customers to have some sort of income, there may still be a way to get a personal online loan without income. A small number of personal loans for bad credit lenders ask for collateral. These companies may focus less on income and more on the value of the collateral. If the lender knows they have a way to recoup their money, they may provide funding.
Just remember, it is important to be completely open and honest when applying for a loan. A lender will find out the employment status of their customers, so being upfront will save everyone time. If necessary, the borrower should let the lender know they are looking for a long-term personal loan for the unemployed.
Easy Application Process
Consumers must be 18-years-old or older to apply for a loan. When working with an online lender, the applicant can start the process from their computer. Lenders will supply an easy-to-use application for their customers to fill out. The form will ask for personal information, such as the applicant's name and phone number. The application will also ask for employment history and income verification. Finally, the lender will need to know the borrower's current banking information. If the borrower is approved for the cash, they may receive the loan through this same account. Additionally, the lender may automatically withdraw payments from this account.