How to Get a Personal Loan with No Credit Check and How Do They Work?
Personal loans can cover a wide variety of unexpected expenses, such as a medical emergency or car repair. It can also be used for debt consolidation. Compared to payday loans and cash advances, emergency personal loans are a better option due to lower interest rates. But is it possible to get this type of loan when you have a bad credit score? The answer is maybe. However, lenders will always conduct a credit check on an application. As a result, it is not likely you will be able to receive a loan without a credit check.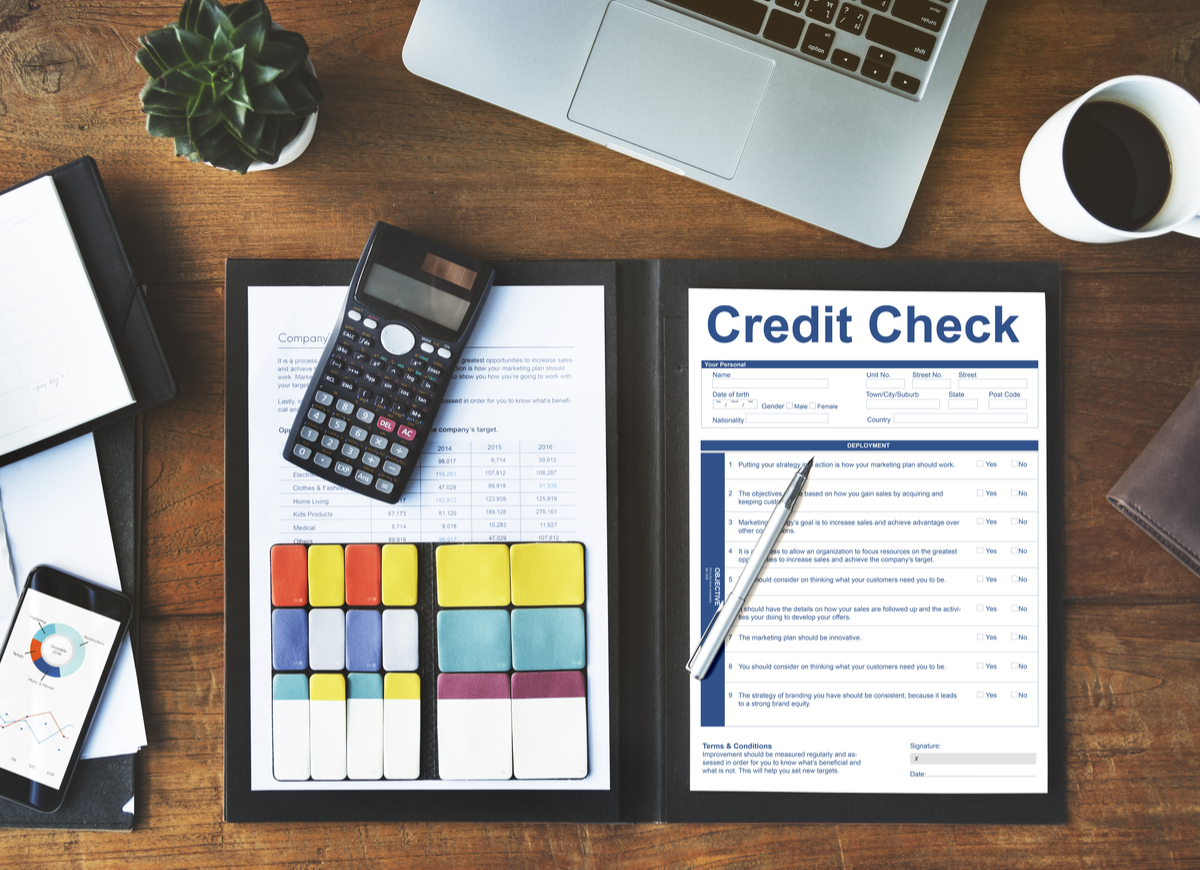 Where Can I Get a Personal Loan with No Credit Check?
Getting a loan without undergoing some sort of credit check is highly unlikely. Legitimate lenders will almost always check your credit history to understand the level of risk you pose as a borrower. At the very least, they use it to verify your identity and get a picture of your financial profile. That being said, some lenders are willing to look beyond your credit score.
Request a Loan Today*
*By filling out the form above, you will be routed to OpenLoans.com's loan request form.
Direct Lenders
Direct lenders do not offer personal loans with no credit check. But they may provide personal loans to people who have little to no credit history as well as those with poor credit scores. In cases like these, lenders use other indicators in an applicant's financial profile, such as employment, income, tax returns, and bank statements.
Credit Unions
Just like direct lenders, credit unions also do not offer personal loans, no credit check required. However, they may not depend on your credit rating as much as other financial organizations such as banks. They may look at other information to evaluate your creditworthiness instead of relying solely on your credit score. Generally, these organizations tend to offer better loan terms than other types of lenders. Take note that you'll need to be a member of the organization. Get in touch with them to see if you are eligible for membership.
Payday Loan Companies
Some people look to payday loans for guaranteed loan approval, no credit check required. That is not possible. However, some loan companies work with customers with bad credit by offering high percentage rates (APRs). For example, direct lenders may offer personal loans for bad credit with an APR of 35.99%. The average payday loan, however, has an APR of 400%.
The high APR usually comes with a short repayment period and high fees. So, while this type of loan may seem like a good option for individuals who are looking for a personal loan without a credit check, doing so may cost you more than you're willing and able to pay. And, there will still be a credit check.
While you might be in a hurry to get your loan, it is still vital that you perform your due diligence before signing on the dotted line. Lenders might be able to offer you a loan, but not all of them will be able to give you the best loan terms possible. Make sure you read the fine print before making your final decision.
No Credit Check Personal Loan: How can I get one?
While personal loans with no credit check are not possible, there are plenty of lenders who are open to evaluating a customer's creditworthiness using alternative information. For this reason, it is essential that a customer gathers all the necessary information.
Tax returns, W-2s, and 1099 forms for the last two years (minimum)
Employment history, including proof of your salary (e.g., pay stubs)
Borrowing history with evidence that you've been paying your debt off. This includes your home mortgage, auto loan, student loan, and other types of debt that you currently have
Documentation of your credit card debt
Bank statements
Education records
While lenders don't usually require all of this information, you must include anything that will show how responsible you are with your money. Remember, lenders want to know how likely you are to pay them back. These details will give them a more holistic view of your creditworthiness.
Once you have everything prepared, you should approach a lender directly. For example, set up a meeting with your local bank or credit union. If you have a personal relationship with someone at these institutions, that would be better. By providing them with a more holistic view of your financial profile, they might be more likely to approve your loan. They might even offer you better terms.
Why is it hard to get a loan with a poor credit score?
Lenders may be in the business of letting people borrow money. But that doesn't mean that they aren't in it to make money. And the only way for them to make money is for borrowers to pay them back with interest on time.
Now, your credit score is a picture of your financial health. The higher your credit score is, the better your overall financial picture looks. Simply put, the higher your score, the more likely it is that you'll be able to pay back the loan on time. People with a poor credit score, on the other hand, are more likely to default on the loan. This makes them a riskier borrower. This is the reason why lenders usually offer a higher interest rate to individuals with a bad credit score. If the risk is too high (i.e., the score is too low), then the lender may choose not to take the risk, denying the loan application.
No Credit Check Requirements and Benefits
As we've mentioned before, the vast majority of lenders will check an applicant's credit score. All applicants should assume that a lender will perform at least a soft check. There may be urgent reasons why you're searching for personal loans without credit checks online, but the product is not always available.
That said, there are opportunities for some consumers with bad credit. Alternative lenders have more lenient models for risk assessment. While these loans may be more expensive, they may include benefits.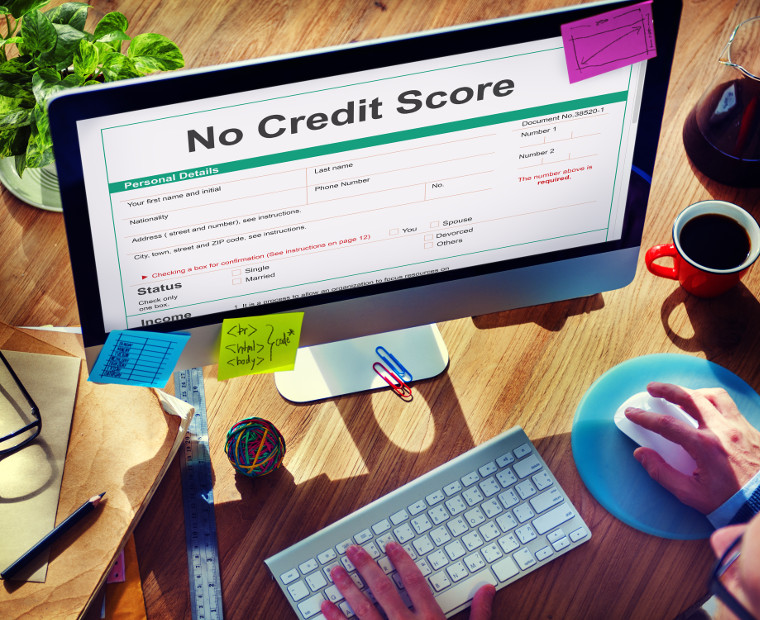 Who can apply?
The eligibility requirements usually remain the same across many loan products:
The individual must be at least 18 years of age.
The applicant must be a U.S. resident.
The consumer should be able to provide valid contact details such as home address, office address, and contact number.
The consumer should be currently employed or have a steady income.
The consumer should have a bank account for direct deposit.
Fast Approval
A lot of "no credit check personal loans" advertised online end up requiring at least a soft credit check. While there will likely be a credit check, the product may still be an option for those with an urgent financial emergency. Generally, traditional financial institutions such as banks will take quite a bit of time to approve the loan and disburse the amount to you. Fortunately, a lot of online lenders utilize a much simpler and faster process. Applicants might be pre-qualified for online loans within minutes, allowing them to get estimated rates without undergoing a hard credit check. Once you formally apply for the loan, the approval and disbursement of the loan amount may take place quickly.
Up to $5,000 Loans
You may be looking for a personal loan that comes with guaranteed loan approval and no credit check because of your poor credit. While it's unlikely that you'll find one of those, it doesn't mean you're not going to be able to qualify for credit. However, you should take note that the maximum loan amount may not be more than $5,000.
Perfect for an emergency?
Personal loans are short-term loans that are ideal for covering a financial emergency. This is because consumers can use the funds for a variety of purposes, such as emergency medical bills, an unexpected car or house repair, and even credit card debt. More importantly, with some lenders, you can get approval for the loan almost immediately and the cash in your hands within days.
An Overview of Bad Credit
As we've said before, all lenders are in the business of making money. That means they're not going to turn away applicants without good reason. Now, to make money, lenders need to assess how much risk a borrower poses. How likely is this person going to be able to pay back the money he/she owes with interest? To determine the level of risk, lenders look at a person's credit score. While there are various types of credit scores, most lenders use FICO scores which are listed below:
Excellent: 800 to 850
Very Good: 740 to 799
Right: 670 to 739
Fair: 580 to 669
Poor: 300 to 579
A person with a credit score ranging from 300 to 579 has a poor credit score. When he or she applies for a loan, lenders will usually deny them outright or offer a higher interest rate. Some may even charge added fees. This is because, in the eyes of the lender, the borrower has a high level of credit risk. They're more likely to default on the loan, which means they need to get their money back as fast as possible.
So, how does a lender find out your credit score? Well, that's done by performing a credit check. Below are the two types of credit checks.
Hard Check
When a hard credit check is performed on you, this means that a lender asked for your complete credit history. This is the type of credit check performed by lenders whenever someone applies for a loan. However, this kind of inquiry can lower your credit score by up to five points. Many lenders view hard credit checks on your credit history negatively. This is because, according to research conducted by FICO, consumers that have six hard credit checks run against them within one year are eight times more likely to file for bankruptcy compared to people who have no hard checks on their credit history within the same period.
Soft Check
A soft credit check, on the other hand, does not have the same impact on a person's credit score. It does not appear on your credit reports and will not be seen by lenders. Unlike a hard credit check, this type of inquiry only reveals a summary of your credit history. Lenders typically run this type of investigation when they pre-qualify a person for a loan or credit card.