Getting a Personal Loan While Self-Employed
Read on for knowledge on how to get a personal loan when you are your own boss.
It can be difficult to find a personal loan for the self-employed. Providers use risk-assessment tools to filter out applicants who are less likely to pay back the loan amount. These providers see self-employed consumers as risky prospects. Although, it still may be possible to find an online personal loan for the self-employed.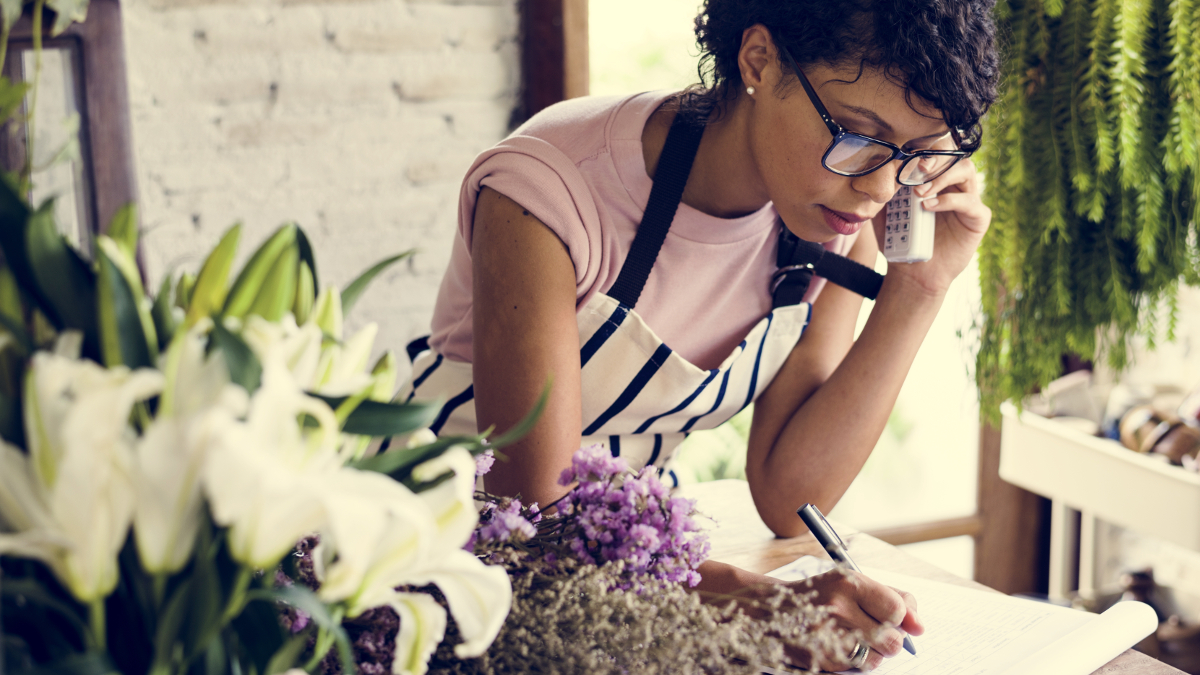 What Is a Personal Loan for the Self-Employed?
Those who are self-employed may apply for online loans just like everyone else. When they reach the part of the application that asks for employment information, they may need to indicate that they are self-employed. Lenders will use this information when determining the consumer's overall credit-worthiness. Other factors that the lender may consider include:
Request a Loan Today*
*By filling out the form above, you will be routed to OpenLoans.com's loan request form.
Credit score – a numerical value largely determined by whether a consumer paid off the previous debt on time
Debt-to-income ratio – the amount of money the consumer already owes to other creditors compared to their monthly cash influx
Credit history – the consumer's history of paying back debt
If the potential borrower has a good credit score for a personal loan, a low debt-to-income ratio, and an excellent credit history, then the lender may forgive them for being self-employed. However, if the consumer has struggled with credit in the past, then the lender may not be willing to take a chance.
Different Kinds of Self-Employed Jobs
There are many ways the "self-employed" find employment, and the type of work may have a bearing on whether a lender accepts a loan request. Lenders may offer loans to self-employed applicants working in:
Graphic design – it's not unusual for there to be gaps between assignments in the world of graphic design, but a history of steady employment would dispel this fear
Personal training – those who work closely with a gym may be less of a risk
Blogging – writers can go long stretches without a steady paycheck, but those who have published through major outlets are more marketable
Childcare – those who offer child care to regular clients tend to have a steady income
Construction – hopefully, the potential borrower is partway into a long-term project
Some self-employed consumers are in great financial shape. However, many others struggle to make it from paycheck to paycheck, and many borrow not to fund a new purchase, but to pay off previous debt. Those who compound debt repeatedly are at a greater risk to default.
Alternative lenders sometimes use an automated system to filter out their personal loans for self-employed individuals. They may set up a filter that automatically rejects the self-employed. In these cases, applicants may have a better chance at finding funding when working with a direct lender for personal loans that can offer personalized service.
If the consumer has worked with a bank or credit union in the past, it would be smart to start there to find new loan products.
Application Process of Apply for a Personal Loan for Self-Employed
Those who are self-employed should say so as early into the loan application process as possible. The lender will find out eventually, and honesty can help quickly weed out the lenders that are not willing to work with those who are self-employed.
Other information a consumer will need to enter while finding a personal loan for the self-employed may include:
Personal information, such as first and last name, address, email address, and birth date
Financial information, such as the standing at one's bank and whether they have a savings account
The consumer should never lie on the loan application. It can be assumed that the lender will seek to confirm all application details, much of which a lender can double-check through a credit report. If the lender suspects the consumer of being dishonest during the loan application process, then the lender will most likely terminate the process.
A traditional loan may not be possible for those who are self-employed. However, using an alternative lender may be one way for the consumer to find cash when they need it. When pursuing a loan, it is important to set a manageable budget, as the borrower should understand what they can afford, and then compare loans and fees according to that information. While it can be harder to find cash while self-employed, it may still be possible thanks to the wide range of providers available online.
Are there Unsecured Personal Loans for the Self Employed?
Unsecured personal loans are a form of long-term borrowing where the consumer pays back a large sum of money through regular installments with fixed-rate fees. If the loan is advertised as "unsecured," it means that the borrower will not need to provide collateral or put up a valuable possession against the loan. Many consumers find this arrangement safer; however, not having collateral makes the loan riskier for the lender, which sometimes translates to higher interest rates for the consumer.
Most personal loans are unsecured, including a personal loan for self-employed borrowers.
Ways to Get Self Employed Personal Loans
Providers who offer short-term funding are sometimes more willing to forgive a borrower for having a shaky credit history, especially when the consumer has a reliable income. While being self-employed inherently makes the income look less reliable, the consumer may be able to change that perception by presenting a steady income history.
Small-dollar loans tend to be more expensive. Banks do not usually offer this type of funding because it is too risky. The lenders who do offer short-term funding make up for the defaults by making the product more expensive. Although, this is not always the case. Small-dollar, P2P lending, for instance, may feature lower rates than other, much larger loans. It all boils down to the risk-factor as interpreted by the lender. A riskier loan product will always be more expensive.
Joint Personal Loans Online
One way a self-employed consumer may be able to convince a lender to overlook their employment status is by finding a co-signer. A co-signer enters into the loan agreement along with the borrower, promising to pay back the loan if the borrower cannot. Because of this arrangement, the lender will consider the co-signer's credit when making a loan decision.
Consumers should think about the following before entering into a loan agreement with a co-signer:
Many relationships cannot withstand a joint loan default.
Even consumers who would be able to get a loan on their own may want to use a co-signer, as the interest rates may be lower.
There is no real benefit to the co-signer other than helping their friend or family member.
A co-signer's debt-to-income ratio will take a hit during the life of the loan.
Personal Loans No Income
Those without a steady income will have a much harder time finding a loan than those who are self-employed with a high income. Chances are a lender would require a borrower like this to offer collateral. This shifts the risk away from the lender and toward the borrower. If the loan defaults, then the borrower will lose their collateral.