Short-Term Personal Loans from Online Lenders
Discover a simpler form of financing and learn about short-term personal loans.
Online lenders are often a solid choice for borrowers who are looking to borrow money quickly and easily. Applying for short-term personal loans online is one way that borrowers can try to get the money that they need when their credit history isn't the best.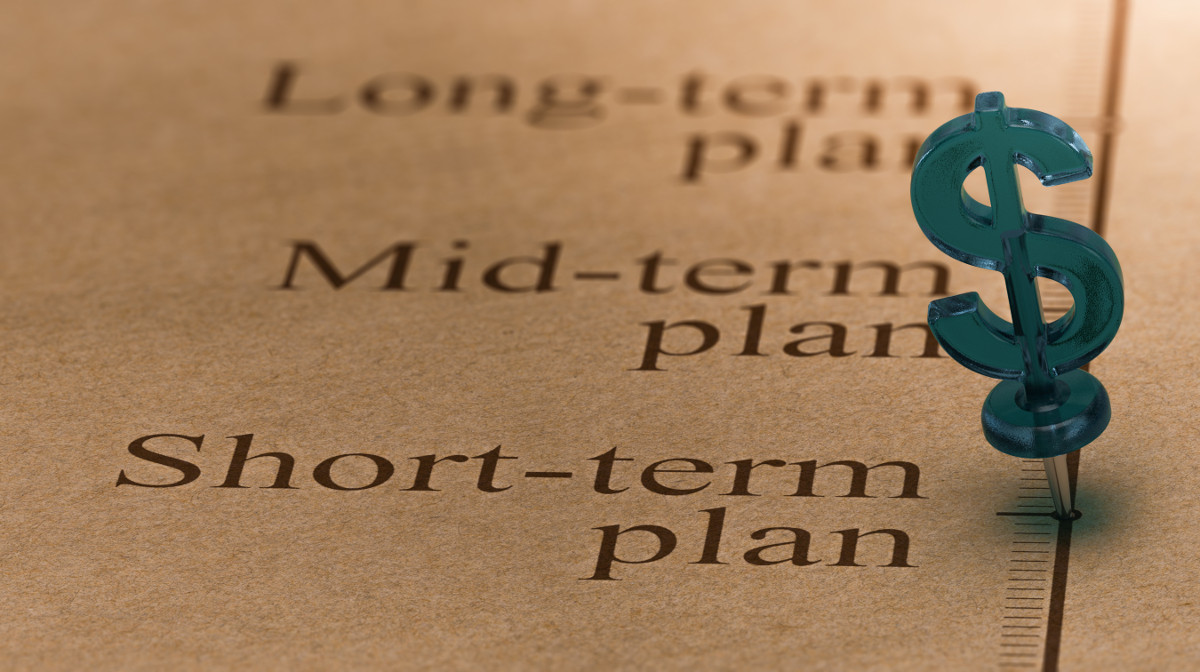 Online Loans - What are they Exactly?
An online loan can be a short-term personal loan available for those who may have no other choice when it comes to borrowing money. They may choose this avenue because they are dealing with a bad credit score that is keeping them from getting money in a more conventional way, such as at a bank or credit union. A bank loan will require not only a lot of paperwork, but it may also require the borrower to have a good credit score. Even if all of these issues are in order and the applicant receives a loan, borrowers may not receive their money for weeks after applying.
Request a Loan Today*
*By filling out the form above, you will be routed to OpenLoans.com's loan request form.
Short-Term Loans for Bad Credit Customers
Lenders are not always willing to take a chance on borrowers who have low credit scores. Many banks and online lenders will want to see a high credit score along with a low debt-to-income ratio in order to give the borrower the loan they are seeking. However, short-term loan companies exist for this very reason. Borrowers may be dealing with the following problems, yet they may still be eligible for a loan:
Bankruptcy
Repossession
Bounced checks
Low credit score
No credit cards to fall back on
High debt rate
A short-term personal loan from an online lender can help bridge the gap between paydays when a person is struggling. Since many customers do not have credit cards to fall back on in times of struggle, short-term personal loans are often the next best step in getting the cash they so desperately need.
The Benefits of an Online Lenders
There are still personal loans for bad credit lenders operating out of storefronts. For those who may not be computer-savvy, these businesses may be a convenient option. However, most borrowers over the age of 18 are well aware of the ease and convenience of online companies. Online lenders offer relatively quick and easy application processes compared to traditional lenders. However, beware that offers for no credit check loans are likely false. Lenders will always at least run a soft credit pull when reviewing an application. Online companies offer:
An easy application process
Little paperwork
Approval in minutes
Limited to no face-to-face experiences
Fast deposit times (in as little as one business day)
Let's break these down a bit. Applying for personal loans with no proof of income will never be an option, as all lenders will want to know that you have a steady flow of cash. Also, those with bad credit who are hoping that no credit check will be necessary to get the loan will be disappointed to learn that the lender will need to check their score. In some cases, the lender may base the actual loan amount off of the amount the applicant makes per paycheck.
Short-term personal loans for bad credit also require little paperwork. The application process takes just a few minutes, and borrowers may get their answer almost immediately.
What to Know About Interest Rates
While an online loan is a great choice for many situations, borrowers do need to be aware of the short-term personal loan interest rates that will be attached to the loan. The amount of interest will depend on a few factors. The interest rate may be based on the loan amount. Another factor will be any relevant state regulations, such as the lending laws of the state the lender operates from.
Borrowers will be required to repay the loan along with the interest rate. The money may come out of the checking account of the borrower. However, if the borrower is having trouble repaying their personal loans for fair credit, then the lender may offer them the chance to extend the loan. Extending the loan, or applying for an extension, allows the borrower more time to come up with the original payment. They will likely be required to pay the original interest rate first, and then agree to pay an additional interest rate for the privilege of the extension. Additional fees may be added as well, so it is always better for the borrower to pay off the loan no later than the original due date.
Why Interest Rates are Still a Better Choice
Many critics point out the fact that short-term loan companies charge a high-interest rate for their loans. While this is true, there are many reasons why borrowers tend to choose these types of loans when they are in a bind. For one, even if the borrower has a good credit score and has credit cards, they may need cold, hard cash right away. While they may be able to ask for a cash advance from their credit card company, the interest rates on these loans can be higher than a personal loan. It makes more sense for them to apply for a short-term loan than to get their credit company involved.
Some borrowers need to take out small personal loans because they are dealing with a shut-off notice for their utilities or their vehicle is about to be repossessed. They may also be facing eviction or foreclosure. In these cases, they will be required to pay a substantial sum for reconnect fees, late penalties, and multiple interest payments. Applying for a loan may cost them a bit of money when it is due back, but it may not be near the same amount they would have to pay if they were dealing with all of the other fees and penalties.
Personal Loans are the Best Choice
There are many reasons why borrowers may be looking for a fast loan. Many turn to online lenders for emergency personal loans, to cover late rent or an overdue car payment. However, there are other reasons why a loan will come in handy.
School loans
Groceries
Fuel costs
Funeral expenses
Baby needs
Clothing
Emergency housing
Home appliance repairs
Many borrowers turn to short-term personal loans during an emergency. Others take out personal loans because they want to have a little extra cash on hand for vacations or other personal reasons. For some people, a few hundred dollars can make a huge difference between paychecks. Consumers would be wise to remember the opposite of this is true, as well, and that paying back the loan will make it harder to meet other expenses in the future.
What to Know About the Process
Many borrowers choose short-term funding over long-term personal loans due to their quick and easy access. Borrowers can apply night or day for the loan when using an online loan request. They do not have to wait for the business to open up.
Borrowers should always enter into a loan agreement knowing what they can afford. Understanding the fees is an important part of being a responsible borrower.