Easy Personal Loans to Fund Your Expenses
Knowledge makes it easier to find funding. Make finding a personal loan easier with these helpful tips.
There are many ways that fast personal loans can fund various expenses. When daily expenses or emergency situations call for extra cash many consumers wonder how to get a personal loan easily. The answer is simple: request an easy personal loan online.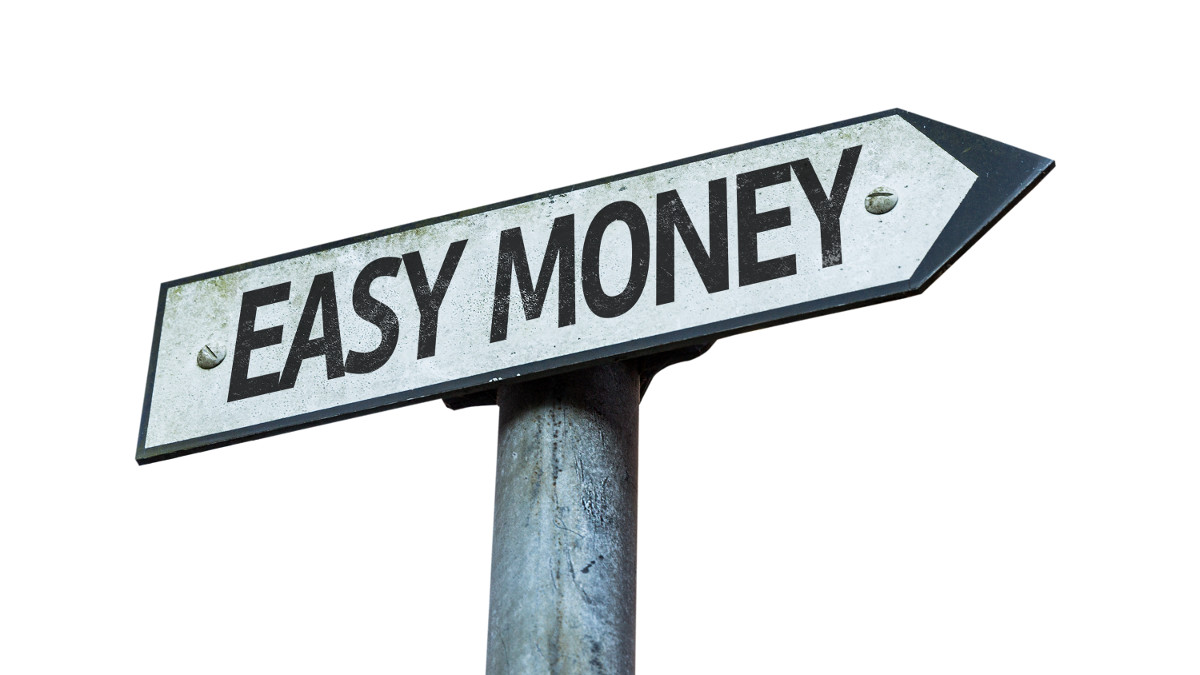 Easy Personal Loans – A Quick History
Before the influx of online companies, borrowers had to take their chances at local brick-and-mortar stores. This involved waiting for the business to open, standing in line, bringing in copies of pay stubs and bank statements, and having to speak to plead one's case before an employee. Nowadays, borrowers can sometimes apply for loans online without ever having to leave the house. While the requirements are generally the same, online lenders do not always require a face-to-face meeting, and their online application is usually available at all hours of the day.
Request a Loan Today*
*By filling out the form above, you will be routed to OpenLoans.com's loan request form.
It should be noted that while much of the online loan process happens over the Internet, in certain cases the consumer may need to meet with the lender.
Easy Personal Loans for Bad Credit
One of the more popular reasons that borrowers turn to easy personal loans is the fact that many lenders are willing to overlook a shaky credit history. Most traditional lenders are not willing to take the chance on those who have a lower than average credit score. The risk is too great for them to make sure they get a return on their money.
There are many lenders that may provide personal loans to bad credit customers online. While the company will check the credit score of the individual applying, a low number may not automatically disqualify the person from being approved. In fact, many lenders may overlook a bad score and instead focus on the income and work history of the individual. Borrowers looking for easy personal loans can find a relatively simple application process.
What is the Process?
The application process is simple. It is easy to get personal loans for a variety of expenses. While many people borrow money because of an emergency situation, some people simply need a little extra cash to tide them over until payday.
Borrowers will typically need to follow these stipulations (as well as others determined by the lender):
Be 18-years-old or older
Have an active checking account
Be employed for a certain period of time
Depending on the company, borrowers may also be able to apply for a personal loan as self-employed. Lenders will use this information, along with other details, to determine whether the borrower is a good risk for a loan. These easy approval personal loans are given out to those who can show they have a reliable source of income. When the borrower is self-employed, they especially need to be able to show a reliable income history.
Loan Approval
Since the application process is generally quick and easy, borrowers will typically find out if they are approved within minutes. Short-term personal loans usually do not require any type of collateral for approval, making them relatively easy personal loans to obtain. If approved, the funds may be directly deposited into the borrower's checking account. For this reason, it is very important that the borrower double-checks their checking account numbers. An error can result in a longer wait for the loan, or not receiving the loan at all.
After the cash is directly wired into the account of the borrower, he or she can then use the funds. Many people keep it in their account and spend it by using their debit card or by writing a check. Others will go to a local ATM and pull out the cash. What the cash is used for is up to the discretion of the borrower (although, the lender may ask about the loan purpose during the application process).
Situations Well-Suited for Easy Personal Loans
A popular reason for applying for a personal loan is to pay off medical expenses. Reasons why include:
An unexpected medical emergency can squeeze a consumer's bank account, especially when they are living paycheck-to-paycheck.
Not everyone has medical insurance to cover personal issues, and those that do have insurance may still have to pay a co-pay.
A visit to the local urgent care can cost anywhere from $75 to $150 dollars up-front just to be seen by a medical professional. If there are added prescription costs, the bill may be even higher.
Some borrowers have taken out personal loans to pay off delinquent medical bills that are threatening their credit score. They found that it was better to have to pay the interest rates associated with a loan rather than risk the bill or bills going to collections. While a personal loan may not improve a borrower's credit score in the short term, it can instead help keep bills from going to collections. A personal loan might help the borrower from receiving a long-term negative mark on their credit score. Also, paying off a personal loan on time may also help improve one's credit score.
Borrowers often take out personal loans to consolidate their debt. This makes sense because:
Debt consolidation allows a borrower to take out one large loan in order to pay down other debts.
Consumers who consolidate their debt can reduce how much they pay per month on other debts. For example, a borrower may have three high-interest credit card payments due all at once.
Taking out a personal loan may allow consumers to pay debt off quickly and easily, leaving the borrower with only one interest payment.
Many borrowers turn to personal loan companies because of an unexpected emergency situation that they are unable to take care of on their own. This is especially true for consumers without an emergency fund. One unexpected problem can wreak havoc on a person with little savings.
Other reasons borrowers consider taking out a loan include:
Faulty home appliances
Utility bills
Rent or mortgage
Vehicle payments
Health, car, or life insurance payments
Groceries
School loans
Credit card bills
These are just a few of the issues that may result in a consumer needing a quick personal loan. Some borrowers take out a few hundred dollars just to bridge the gap between paydays or to have some extra cash for a long weekend or short vacation.
Paying the Loan Back
The loan agreement will stipulate the repayment terms. The time frame depends on the individual loan. The lender may simply withdraw the cash from the checking account they have on file. The borrower is also responsible for paying the interest rate. Most lenders will work with a borrower who is having trouble repaying the loan, as long as they are open and honest about their dilemma. They may extend the due date of the loan to give the borrower more time to pay it off – albeit for an added fee.
Borrowers who are responsible and careful when it comes to taking out a cash advance may do well with an online loan. These loans are very useful for emergency situations.