How to Grow Your Business Constantly
So, you've successfully started your business. You got everything up and running. You're even turning a decent profit. All your work has paid off. But if you really want to avoid going back to the daily 9 to 5 grind, you're going to need to step things up. You'll need to grow your business by growing your profits in a variety of ways. Of course, that's easier said than done.
Request a Loan Today*
*By filling out the form above, you will be routed to OpenLoans.com's loan request form.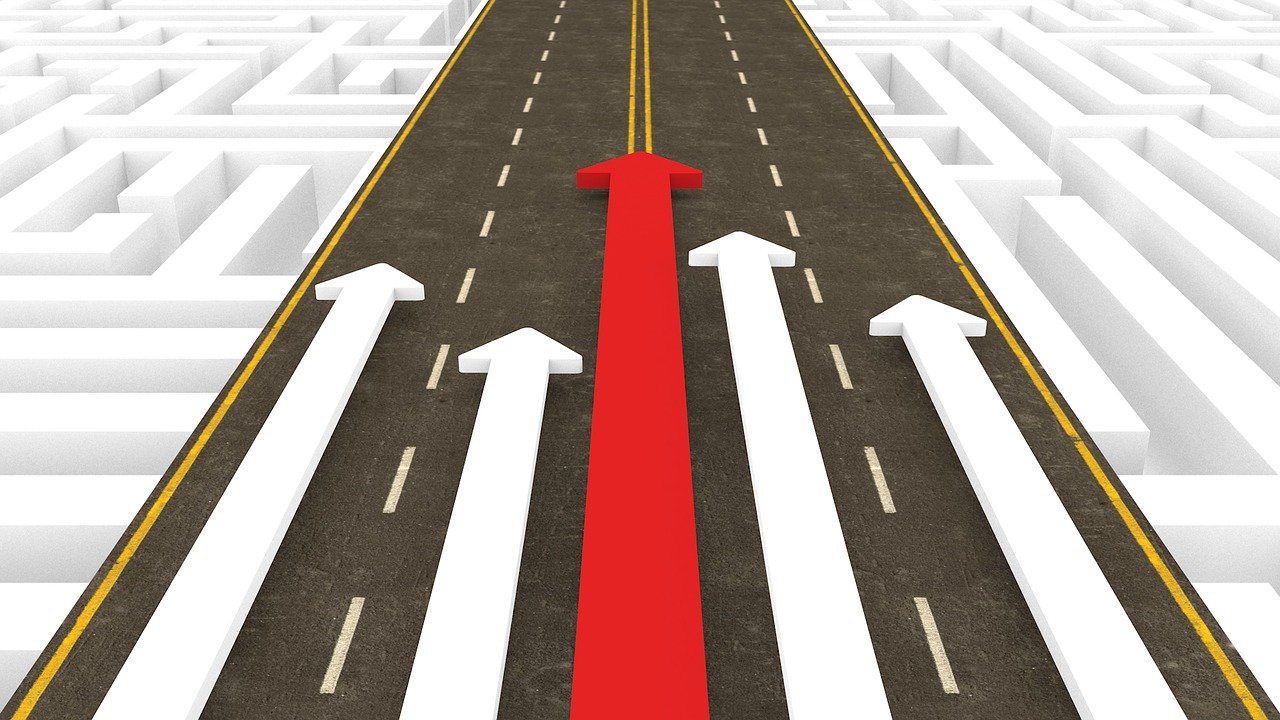 Undoubtedly, you'll need to put in more time and effort to boost your business. Below are some tips that you can follow to help you get started.
Improve Customer Service
There are several ways to grow your business, some of which will be dependent on the type of business you run. But one surefire way that is applicable across industries and markets is through excellent customer service.
Now, we're not saying that your customer service is lacking. But there is always room for improvement. Even if you have the best product in the market, there's no guarantee that your customers will be satisfied with using them if you don't take that extra step to make them feel special.
Of course, making them feel special is not just about giving them a freebie every time they patronize your business. That's not sustainable. Going the extra mile means actively listening to their feedback, making sure you address problems right away. If they have questions, you need to answer them as quickly as possible. To make sure that the customer experience is excellent, you can implement a customer management system. It helps you keep track of them throughout their customer journey as well as enables you to see how to move them further along in your sales funnel.
Create a Customer Loyalty Program
Customer loyalty is instrumental to business growth and sustainability. People who are already enthusiastic about your product or service are more likely to buy from you again. They're also more likely to try your newest product or service. This is why you need to encourage brand loyalty first through customer service. Reward their brand loyalty with a program where they can reap benefits.
Customer loyalty programs can provide your customers with a way to save money and earn rewards for buying your products and services. This gives them a clear incentive to patronize your business. Consumers also believe that loyalty programs are part of their relationship with a brand. In fact, according to a study, 83% of customers stated that loyalty programs make them more likely to continue doing business with a company.
A loyalty program is not just for your existing customers. Loyalty programs can greatly influence a consumer's behavior. A majority of consumers often use a brand's loyalty program as a factor when choosing between retailers. Offering an enticing loyalty program is a good way to attract new customers to try you out.
In short, by building a customer loyalty program, you can generate more business for your company. You get to retain your old customers, attract new ones, and increase your average profit per customer by 25% to 100%.
Use Digital Marketing
There's no question that the Internet is an integral part of our daily lives. So much so that if anyone needed anything or wanted to get information about something, the Internet is the first place they go to. So, if you want to stay relevant when it comes to your customers, you need to invest in digital marketing.
Cultivating a strong online presence for your brand makes it easy for businesses to grow their customer base. With just a click of a button, you can easily reach millions of potential customers at a low cost. There are three ways you can pursue digital marketing, and it's recommended that you invest in each one – email marketing, social media marketing, and search engine optimization.
Social media marketing is a bit self-explanatory. We all have experienced seeing ads in our feeds. Email marketing has up to a 3,200% ROI when utilized properly. Search Engine Optimization helps boost the traffic to your website which can eventually lead to sales.
Obviously, aside from increasing your exposure and market share, digital marketing strategies can help you build stronger relationships with your customers. Through social media, you are able to engage with your customers directly. You get a direct line to what customers want and need. You even get to respond to their questions and issues more quickly. As an added bonus, digital marketing strategies provide you with data. Lots of data. Data you can use to serve your customers better in every way, whether it's addressing a key problem or sending them notifications about products and services that they might be interested in.
Focus on Corporate Social Responsibility
There's no question that your business exists to make a profit. After all, how else will you be able to support yourself and your family? But that shouldn't be your only goal. There is more to life than just money. Do you want to help bring about change in the world? Is there a cause that you wish to support? Use that as part of the core initiatives of your business. Incorporate it into your company's missions. Supporting a cause that you're passionate about through your business is a great way to promote that cause. It also helps you emotionally connect with your customers. Moreover, you set a good example, inspiring other organizations. You also attract better talent and gain happier employees.
Reinvest in Your Company
Ideally, your business expansion will lead to an increase in profits. You'll need to reinvest some of those dollars into your business if you want it to keep growing. If you face a cash flow gap, there are ways to get a quick influx of cash to keep your business on track. Friends and family are an obvious choice. Just be aware that relationships can become quite tense when there's money involved.
You can obtain a merchant cash advance from an MCA provider. This allows you to borrow funds from your future credit card sales, which you can pay off by holding back a fixed percentage of your credit card sales until the money is fully paid back. With interest, of course. The holdback percentage is usually 10% to 20%.
Another option open to you is online personal loans. There are plenty of online lenders, including peer-to-peer lending sites, that you can check out. While there are no specific personal loans for business startups, there's no reason why you can't use one to push your company forward. If you do end up using a personal loan for business purposes, you may be able to claim the interest on your taxes.
One last option you can consider is the Equipment Sale-Leaseback method. This is not a well-known method, but it can be a good option depending on the type of business you run. This kind of loan functions similarly to an equity loan on a house. You give the title of your equipment to the lender in exchange for an agreed-upon amount which is considered the loan. Technically, the lender will be the new "owner" of the equipment. In order for you to continue to do business, you can lease it back. Take note that the amount of the loan will be dependent on the liquidation value of the equipment or how much it would sell if it was in an auction. Also, only businesses that have eligible equipment can avail of this kind of loan. Eligible items can include construction equipment, medical equipment, and logging equipment. Like a personal loan with fair credit used for business purposes, you may be able to categorize the payments you make on this loan as a tax write-off.