How to Finance Your Moving Expenses with Personal Loans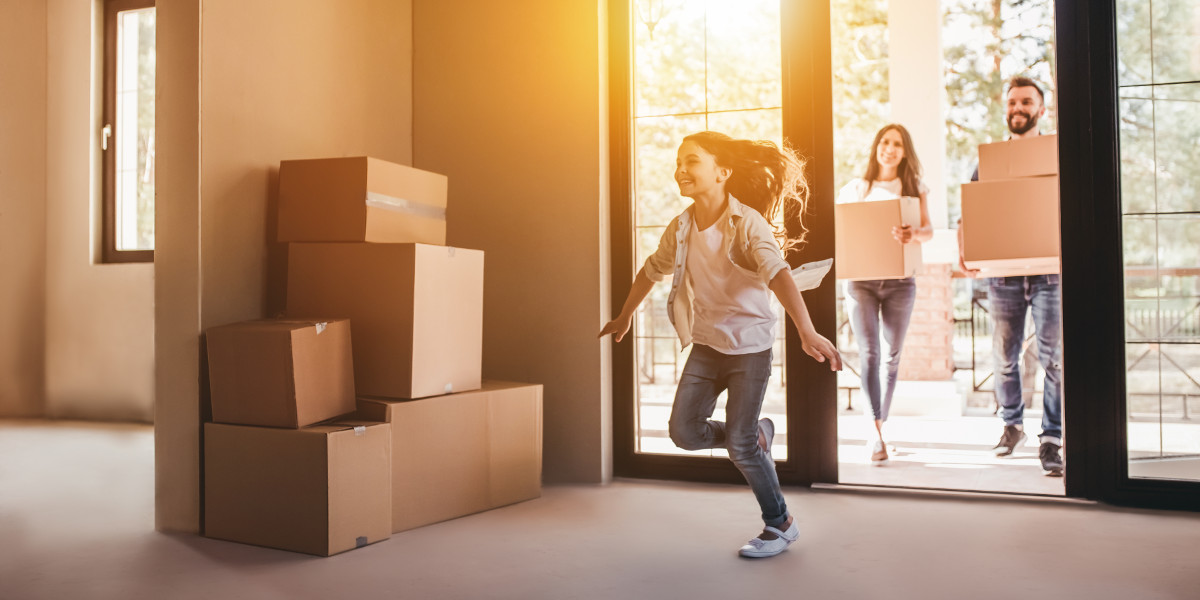 Request a Loan Today*
*By filling out the form above, you will be routed to OpenLoans.com's loan request form.
Moving can be an extremely stressful and exhausting experience. It also can be quite costly. According to the American Moving and Storage Association, the average cost of a local household move is $1,250. For a long-distance move of 1,000 miles, the average cost is $4,890. Whether you're just moving across town or across the country, it's prudent to say that you're going to have to shell out some money to get everything to where you're going. Now, you can fund your move using your emergency fund to pay for the move, but not all of us have one. Fortunately, there's another option – a personal loan for moving expenses. Before we get into that though, let's discuss something important first.
What Are the Main Costs of Moving?
Obviously, the cost of a move, even if it is just across town, can be incredibly expensive. Who knew, right? What could possibly make it that expensive? Well, there are several factors that can affect the cost of moving.
1.Travel Fees
These fees include fuel and labor costs (the time it takes the movers to get your stuff from point A to point B) can add up pretty quickly, especially if the move is long distance.
2. Size of Your Move
The amount of stuff you plan to take with you to your next place will greatly affect the cost of your move. The more stuff you have, the more expensive it will be to move. This is because the cost is determined by two factors – the time it takes to complete the move and the weight of the stuff that will be moved.
3. Packing Services
It takes a lot of time to pack up all your stuff and, for those in an absolute hurry, having someone else do the packing may be a better choice. However, hiring movers to do this on your behalf will add to your overall moving costs. Take note that this kind of service is usually priced at several hundred dollars.
4. Moving Add-Ons
Just like packing services, movers also provide other add-on services:
moving supplies
mattress bags
stretch wrap
disassembling and reassembling furniture
moving specialty items
5. Moving Supplies
Even if you didn't get the add-on service from the movers, you're still going to need cardboard boxes, plastic bins, bubble wrap, packing paper, and other packing supplies. While these don't cost a lot, you're still going to need to purchase them (unless you have friends and family who have some stored away). Make sure to carefully calculate how many supplies you need so you can get them all in one go. Running out to buy moving supplies takes time which can add to your overall moving costs.
6. Moving Date
We've already discussed that how you move greatly affects the overall costs of your relocation expenses. But when you move is equally important. The date of your move can affect the price given to you by the movers. Weekend moves cost much more. There is also a peak season for moving, between April to September. The cost of moving during this time tends to be a lot more expensive due to the high demand.
7. Liability and Valuation Coverage
A moving company is required by federal law to offer customers who are moving to a different state Released Value Protection and Full Value Protection. The most basic protection is typically included in the cost of your move, so it won't really cost you anything extra. If you're worried about any of your things getting damaged or lost, you can get Full Value Protection which will require the moving company to replace your item or reimburse you. Just take note that getting this level of protection will cost you extra.
Should You Take a Personal Loan for Moving?
Obviously, you're going to need a lot of cash in order to relocate to your new place. If you've already put down a lot of money on your new place, you might be short on cash in the bank. A small personal loan can help you cover the expenses of relocation. The question is, should you?
Well, it depends. Short-term personal loans can help you meet a financial need which, in this case, is moving to a new place. If you really need to move right away and have no way to delay until you're in a better financial position, then a personal loan might be your best bet. The same thing applies if you are relocating to a better financial future (i.e., higher paying salary). Having more income will offset the cost of interest you'll need to pay with the loan.
Those aren't the only advantages. Personal loans are typically unsecured which means you aren't required to put up any collateral. You don't have to worry about losing your home or your car if you default on the loan (though you really shouldn't default on the loan). Another advantage of going this route is that personal loans usually have a fixed interest rate for the life of the loan. Repayments will be much easier to budget compared to credit card debt. Of course, this presupposes that repaying the loan won't cause you financial distress. If you aren't able to make the payments comfortably, then maybe this isn't an option you should take.
In addition, if you can wait to relocate until you have the money to pay the cost of moving, then you should. It is better to save than to take on debt. Also, if you aren't going to get an increase in salary, then getting a personal loan for moving expenses may not be the best idea.
How to Find a Moving Loan
Finding a personal loan to pay for your moving expenses may not be too difficult. There are a lot of lenders to choose from, as long as you are able to meet their requirements. You can check with your local bank and credit unions to see what they can offer you. You should also check online lenders and compare their quotes to see which ones are able to offer you the best interest rates and terms. As we've already said, you need to find a personal loan that you can take on comfortably. Moving to a new place is stressful enough. You don't want to put yourself in a financial crisis on top of it.