How Pensioners Can Qualify for Personal Loans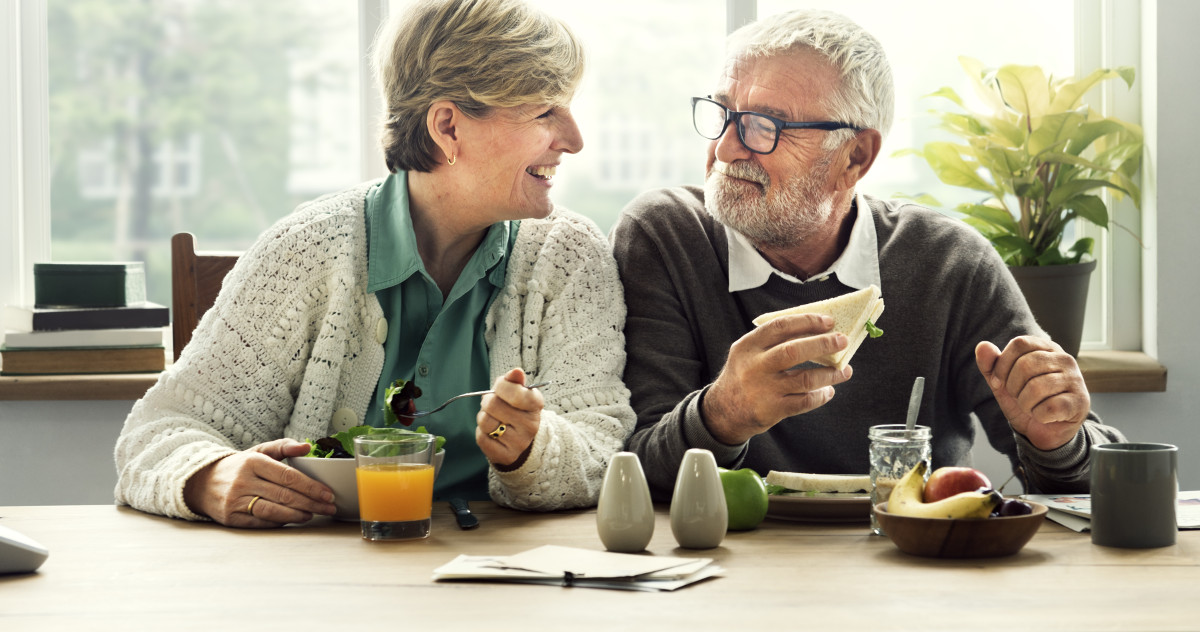 Request a Loan Today*
*By filling out the form above, you will be routed to OpenLoans.com's loan request form.
There was a time when retirement meant getting to enjoy a life of leisure. There was no need to stress about anything because your pension would cover all your main expenses, including hobbies, utilities, and food. Life was good. Unfortunately, times have changed. It's quite easy to fall on hard times these days when you're living on just your pension. Most monthly pensions aren't able to handle unexpected emergencies. Now, before you retired, you could easily have gotten a personal loan because you still had a job, which is a requirement of most lenders. Pensioners, on the other hand, may find that their choices have become limited. Fortunately, that doesn't mean that you won't be able to get one. You just have to do a bit of extra work. And we're here to help you learn how.
What is a Personal Loan for Pensioners?
A personal loan for a pension holder isn't that much different from one offered to working individuals. Personal loans are unsecured installment loans. That means you aren't required to back up your loan with collateral. If you default on the loan, you aren't in any direct danger of losing your car, house, or other assets. Because of this, lenders place a lot of emphasis on your income – like, how much it is, and how steady it is. Lenders often have a minimum income requirement which you must meet.
How to Apply for a Small Personal Loan for Pensioners
As we've already mentioned, lenders consider your source of income when you inquire about a personal loan. Well, your pension is actually a steady source of income. And there are lenders who are open to considering your application. You just have to look at their eligibility requirements. However, for some borrowers, their Social Security or pension payments are not enough to qualify due to the minimum income requirement of some lenders. Fortunately, there are ways around this. One way to do this is to set up periodic payments from your investment accounts or retirement funds into your bank account. You'll need to do this for three years as this is the usual time period that most lenders look at to evaluate an applicant's income. You don't even need to use the funds. The purpose of this is to show the lenders that you are able to access the necessary money to pay off the loan. When you get the loan approval, you can stop the payments entirely.
Another way to make yourself more attractive to lenders is to have assets. Assets can often be used to evaluate individuals with insufficient income. To do this, you can use the asset depletion strategy. This involves dividing your available assets by 36 months. The number you get shows, in theory, how much you can use on a monthly basis. For example, if you have an investment account with funds amounting to $1 million, you can state that this can provide you with an additional monthly income of $27,777.
Your credit score will also have a significant impact on your loan application. Financial experts recommend that a pensioner maintain a credit score of 720 or above to make qualifying for a loan much easier. Before you submit an application, it is best if you check your credit report to see where you stand as well as have a chance to resolve any discrepancies. To improve your credit, you will need to make sure that you pay off your balances to lower your credit utilization ratio and make on-time payments.
Aside from improving your credit and using your assets to make yourself more qualified for loan approval, it's a good idea to inquire with financial institutions you are already doing business with such as your local bank and credit union. Your financial history with your bank or credit union will enable them to see past your "lack" of qualifications. The years of financial data that they have on you will show them how reliable you are as a borrower. Just keep in mind that the first offer you get may not be the best offer there is.
Aside from doing your research on the lenders and preparing all your necessary information for the loan application, you're going to need to make a repayment plan. Just because you can qualify for an online loan doesn't mean you should get one. Also, in an emergency situation, you need to make sure that you aren't left in a worse financial situation than when you started. You have limited funds when you're on a pension and whatever money you have needs to last for a decade or so, which is why you should make sure that your monthly repayments fit in your budget.
Alternatives for Pensioners
Aside from a personal loan for pensioners, retirees have other alternatives to access ready cash. A reverse mortgage is a good option if you don't have much cash but own valuable assets. This type of loan is available to homeowners who are 62 years old or above. It converts part of the equity of their homes into cash. So, how does it work? Well, the lender will make monthly payments to the borrower. In exchange, he or she won't need to pay off the loan while he or she continues to live in the home as their primary residence. The home, therefore, serves as collateral. Once the borrower no longer lives in the home, the loan will need to be repaid in full within around six months. The borrower can also sell the home to pay off the balance. If the reason for the loan is home repairs, then a pensioner can apply for a home improvement personal loan. Other alternatives include a cash advance from your credit card, a home equity loan, or a payday loan.