When Looking to Finance Higher Education, What is the Best Order to Look for Funding Sources?
There are many ways to pay for college, so if you aren't lucky enough to have parental help to pay for college, it doesn't have to be the end of your chances to go to college and continue your education.
In this guide, we're exploring how to pay for college and invest in education to try and build a better future. It's not easy to finance higher education, and you might have to consider all the different plans available to you.
What is the best order to look for funding sources? How do you apply for financial assistance? Let's dive into the common ways to pay for college below.
Choose an Affordable School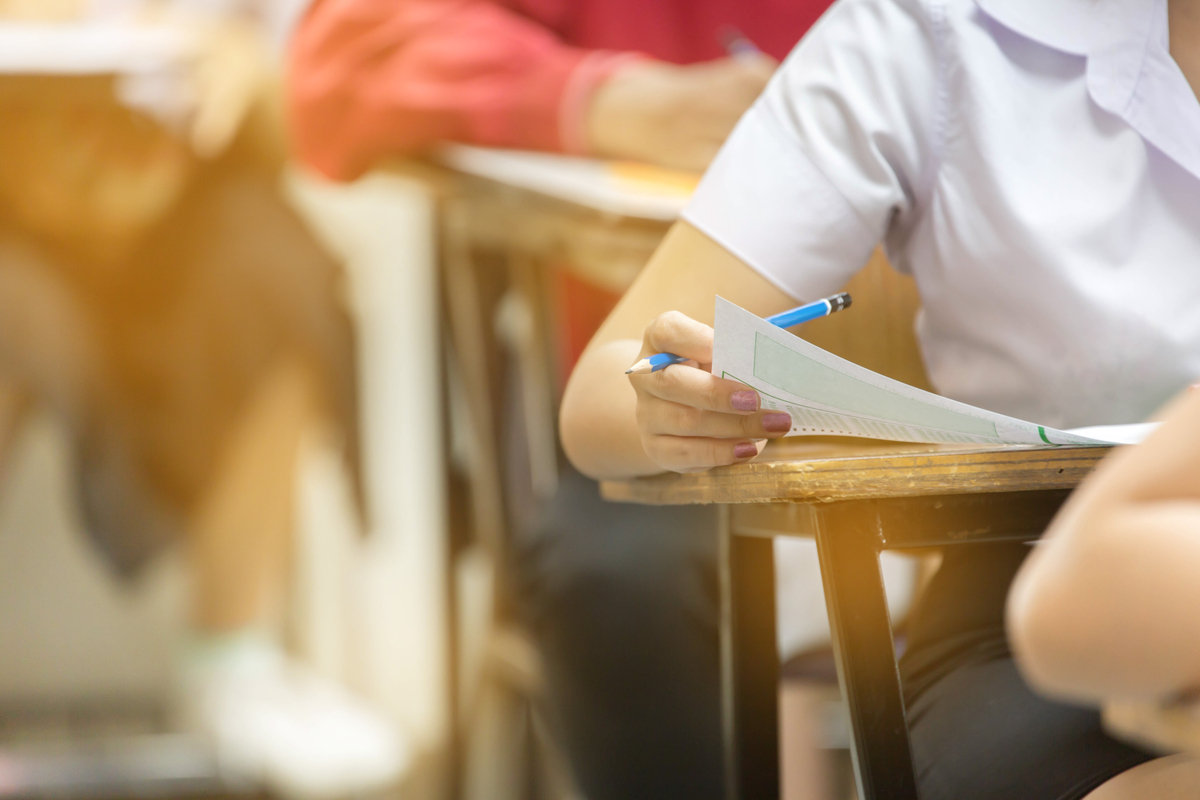 There's a reason why we've put this first on the list and as the top recommendation for how to pay for college tuition. Someone who lives at home with their parents and goes to a college locally will have a very different experience from someone who moves across the country and goes to an expensive college.
This is not just about tuition fees. To finance higher education, you also need to think about where you will live and your day-to-day costs.
An affordable school means that you can access lower tuition fees, and if it is local, you may be able to get your funding more easily or save some money on travel.
Choose a Career in Public Service
Public services may reward people who have been in a position for a certain period by offering to pay towards their tuition.
Does the military pay for college? The answer is "yes, possibly." The Armed Forces Tuition assistance helps enlisted, and officer military members fund their studies, giving up to $4,500 annually towards fees, but this is not guaranteed and may not cover your whole degree.
Try to Qualify for Grants
So, how do people pay for college when they are from low-income families? Often, the answer is a grant.
The college you are applying to may have information about local grants you can apply for or specific grants relating to your area of study.
You may have to do some digging here. If you are willing to do the research, there may be grants available, and some private grants relate to your backgrounds, such as private grants for deprived areas or those of a particular race.
Grants may also come in the form of scholarships, something that we cover in more detail below.
Fill Out the FAFSA
When you want to apply for financial assistance, the FAFSA is essential.
The FAFSA is short for the Free Application for Federal Student Aid. You fill in your details, and the school will use this to match you with specific grants that you might be entitled to. For instance, if you have a low income, additional needs, or are from a particular area. Some of the federal grants may just cover a section of your tuition. It all helps.
Your intended college will have a financial aid office, and they should be happy to help you fill out the FAFSA to try and source federal aid if you need it.
If you plan, there are other federal benefits you can take advantage of. For instance, the 529 plan which gives tax benefits if you start saving early for college.
Work-Study Jobs
If you are wondering how to pay for college without your parents, then it might be vital that you look at work-study jobs to see if these present you with the opportunities you are looking for.
Some companies will help to pay for education if they see potential in you. Other schemes may involve working at the college where you are studying, effectively paying your way through education. Finding companies that pay for grad school isn't always easy, but some big names are involved in these types of schools, including Apple and Intel. Rule changes have meant employers can deduct up to $5,250 annual maximum for tuition reimbursement programs. In addition, making college tuition tax-deductible has encouraged these companies.
Apply for Private Scholarships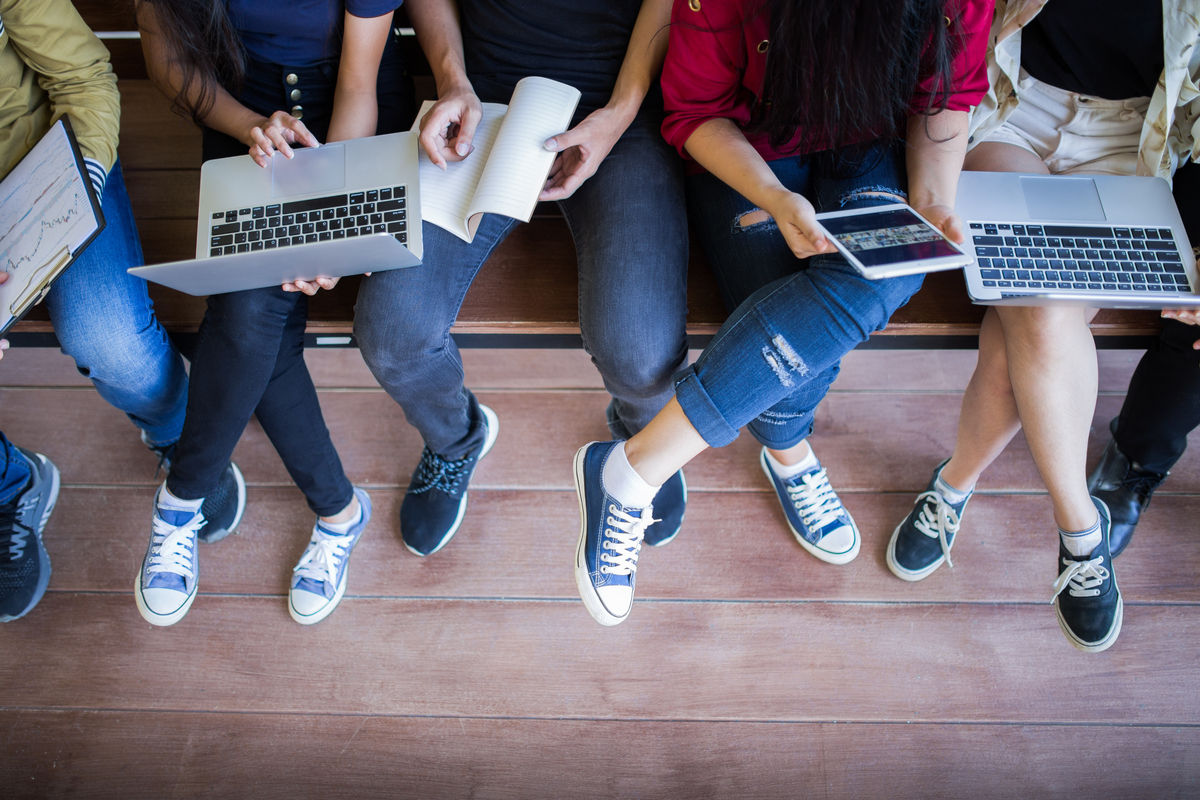 There are so many scholarships that you might find and take advantage of but tracking them down can be challenging. It is estimated that two in three undergraduates get some form of scholarship. Companies like Google offer scholarships, as do plenty of other prominent Silicon Valley businesses, but you may need to dig a bit deeper. Sites such as Fastweb and Cappex let you search for scholarships you might be eligible for.
Take Out Federal Loans
When you fill in your FAFSA, you will likely be met with a few different options for borrowing money, as well as some scholarships and other financial support. The FAFSA shows which types of loans you are likely to be accepted for.
Federal direct student loans provide a great option if you need to pay for your college tuition. They don't require you to give credit history or any sort of co-signer to be approved. In addition, they're federally backed, so there are multiple repayment methods and even some help to prevent students from defaulting on the loans.
If you can get a federal loan, it is likely to be one of the most favorable loans you are ever able to get. They are a good option for students as one of the ways to pay for college.
Borrow Private Loans
Personal loans are not a recommended way to pay for college. Their terms aren't as good as those you will usually get with a federal loan. However, there are plenty of lenders out there who offer student loan products. Just be sure you are not borrowing a regular personal loan. If you have a co-signer, which could be a parent, it may be more likely that your application is successful.
Choose federal loans and other methods if you can, but if you need a small private student loan to pay for tuition, it may still be a way to invest in your education.
Claim a Tax Credit
This isn't going to pay for the cost of all your studies, but every little can undoubtedly help.
The American opportunity credit means you can claim credits for up to four years, often up to $2,500 a year. It's a good idea to check with the IRS precisely what you are eligible for.
This can be a very appealing option for parents, as they can also claim credit if they pay for education for one of their dependents. If your parents are helping to pay for your studies, make sure they know that there are potential tax credits they can take advantage of.
Summary
Some people find it far easier to source ways to pay for college than others. If you have parental help, this can be a bonus, but if not, do your best to find scholarships and loans with excellent terms to try and get through the college years in good financial shape.
Request a Loan Today*
*By filling out the form above, you will be routed to OpenLoans.com's loan request form.