How to Apply for Financial Assistance
According to the U.S. Financial Health Pulse 2019 Trends Report, only 29% of Americans are financially healthy. The rest of the population is struggling with at least some aspects of their financial lives. This means that millions of Americans were struggling financially even before the economic downturn caused by the Coronavirus. Fortunately, there's hope for these individuals. There are plenty of government and nonprofit programs that provide financial assistance to those in need. There are also plenty of resources that offer advice on how to budget your money, get rid of debt, and earn money on the side. This guide should help you figure out how you can get back on your feet for good.
Signs that You Need Financial Help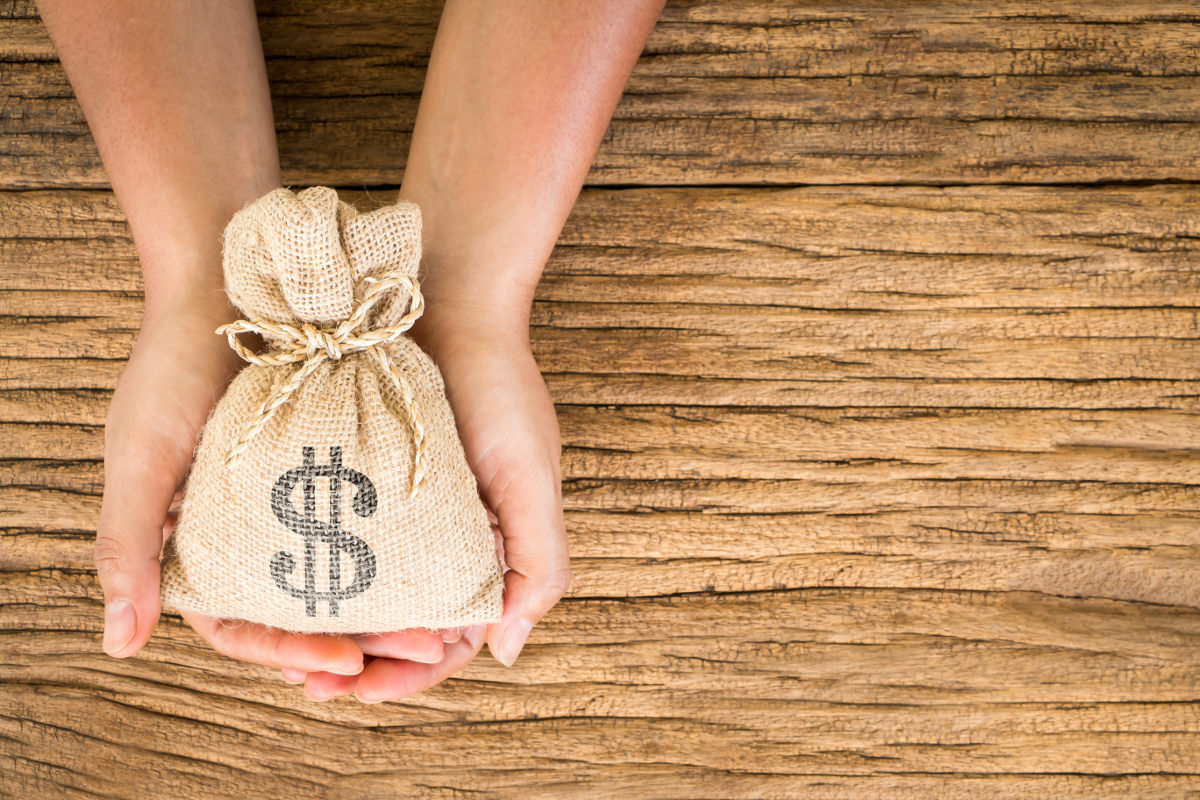 You might think you're financially secure if you are not worried about your day-to-day expenses or even your monthly bills. But that doesn't mean that you are truly financially healthy. An unexpected expense can quickly expose how vulnerable you are to a personal financial crisis. To help you assess your current financial status, review these signs that suggest a need for financial help.
#1: You Live Off Your Credit Cards
If you use your credit card to pay for your basic needs such as food, housing, and utilities, then you need to take a step back and reassess your financial situation. Taking on more debt to cover everyday essentials means you're living on borrowed money – money that you'll eventually need to pay back with interest. If you don't think you'd be able to stop swiping that card anytime soon, you might want to consider cutting up your plastic.
#2: You Don't Have any Savings or an Emergency Fund
Building an emergency fund is the most effective method for avoiding additional debt. Experts recommend that you have savings equal to at least six months of living expenses. This means that you should be able to live off on this money for six whole months without new money coming in. Unfortunately, that's not most people's reality. According to the 5th Annual Survey of Household Economics and Decisionmaking conducted by the Federal Reserve, four in 10 Americans don't have enough money set aside to cover an unexpected expense. The same survey found that 25% of Americans have no retirement or pension savings. If you don't have money set aside for an emergency, you could easily find yourself facing a financial crisis.
#3: You are Unable to Grow your Savings
Let's say that you do set aside part of your salary to build yourself an emergency fund. However, you also find yourself dipping your hand into that same fund in order to pay for essentials. As a result, you aren't able to put aside enough to create a healthy emergency fund. If that's the case, then you need to take a good look at your spending habits and your budgeting. It also means that you may require emergency financial assistance if a large, unexpected expense suddenly pops up.
Aside from Financial Help:
If you exhibit one of the signs we listed above, there's a large probability that you're going to need financial assistance at some point in time – possibly because you suddenly face a medical emergency or are in need of funds to repair your car. Maybe because you lost your job unexpectedly and it will take time to find a new one. Whatever the case may be, it's not just funds that you'll need to get back on your feet. You will need to learn more about how to become financially stable.
What does that mean? Well, if you have lots of debt, you'll need to learn debt help strategies to dig yourself out of the financial hole you are in. For example, you can learn how to use personal loans for debt consolidation. You may also be in need of credit help. While there are personal loans for bad credit, the interest rates are not as great for individuals who have good credit. The good news is that there are plenty of resources online that can help you learn to develop good financial habits as well as make better financial decisions.
How Can I Get Financial Help from the Government?
The U.S. government has several programs, benefits, and grants that offer financial help to individuals in need. These services can offer you financial assistance to help pay you utility bills, health care costs, rent, and even childcare. Of course, these financial assistance programs have their own requirements and processes. All programs will have set income limits, and most will require the applicant to be a U.S. citizen or an eligible non-citizen. In addition, many of the programs have requirements regarding the size of the applicant's family and the financial resources available to him or her. To learn more about the eligibility and application requirements for the government programs, you can visit Benefits.gov or visit the social, human, or health services office in your state.
Financial Assistance Programs
The Low Income Home Energy Assistance Program
This financial assistance program is run by the Office of Community Services (under the U.S. Department of Health & Human Services). The program issues grants to states that then provide low-income households money to help pay for heating and cooling costs. Take note that the eligibility requirements and rules for applying will differ from state to state.
Lifeline
This is a federal program that lowers the cost of your phone or internet bill per month. You can get a discount of up to $9.25. There are several requirements in order for an individual to be considered eligible. These include your income, your participation in federal assistance programs, and where you live.
Financial Help for Veterans
Veterans can get financial help to ease any difficulties they face as they transition into civilian life. Below are some of the financial assistance programs that are available to this group of individuals.
The American Legion Temporary Financial Assistance
Minor children of veterans (17 years old or younger) who are American Legion members can apply for this grant. The money from the grant (up to $1,500) can be used to pay for housing, food, utilities, and health expenses. This financial assistance program aims to ensure that the children of vets live in a stable environment.
U.S. Cares Emergency Assistance Program
Veterans who require financial help in paying for essential needs such as food and utilities can apply for a grant from the U.S. Cares Emergency Assistance Program. The average amount provided to eligible applicants is $650.
Emergency Financial Assistance
●Medical Expenses
The Federal Government Health Resources and Services Administration (HRSA) works with local clinics in the U.S. to provide access to health care services to low-income families. Federally funded health centers provide several services to these families, which include regular checkups, dental care, medical treatment, immunizations for children, and prescription drugs. Some facilities will provide free healthcare while others have a sliding fee scale, which only requires you to pay what you can afford based on your income. In addition to free and low-cost healthcare clinics, the government also provides free or reduced healthcare through the Children's Health Insurance Program (CHIP) and Medicaid. These federally funded programs provide low-income families with money to pay their medical expenses.
● Disability Assistance
Individuals with disabilities who have limited income and resources can get benefits from the Supplemental Security Income (SSI) program. If you have worked long enough and paid Social Security taxes, you can apply for benefits from the Social Security Disability Insurance program.
● Rent Help
The Housing Choice Voucher Program (Section 8) is a housing program that helps low-income families and individuals secure affordable housing. The program issues eligible families with a housing voucher that they can present to a landlord that rents under the program. The landlord receives a housing subsidy from the PHA (Public Housing Agencies) while the family pays the rest.
Request a Loan Today*
*By filling out the form above, you will be routed to OpenLoans.com's loan request form.
If it's an emergency, you can check the emergency financial assistance programs listed above to see if your situation fits the requirements. However, these are not your only options. One way for you to get funds immediately is to get a personal loan. Of course, personal loans for fair credit have better terms and rates. But even if you have bad credit, you can still go down this path just as long as you do thorough comparison shopping. If you're active or former military, you may get better rates if you look at personal loans for veterans instead. Another option is crowdfunding. Emergency fundraising can help you cover an unexpected illness, a natural disaster, or even the cost of living during a pandemic. Instead of relying on financial institutions, crowdfunding allows you to get financial assistance from the people who love you and want to see you overcome your current problems.