Plan Family Vacations on a Budget
The search for the perfect family getaway can be a huge headache. Finding a location that's going to be fun for everyone is not easy. But there's something even harder – planning a family vacation on a budget. With all the rising costs of accommodations, food, entry to attractions, and transportation, it's easy to think that a staycation is the only option for those with shallow pockets. Well, there's no need to disappoint the family this year. There are plenty of fun places you can go to and things you can do that won't break the bank. You just have to know where to look.
Request a Loan Today*
*By filling out the form above, you will be routed to OpenLoans.com's loan request form.
How to Find Family Vacations on a Budget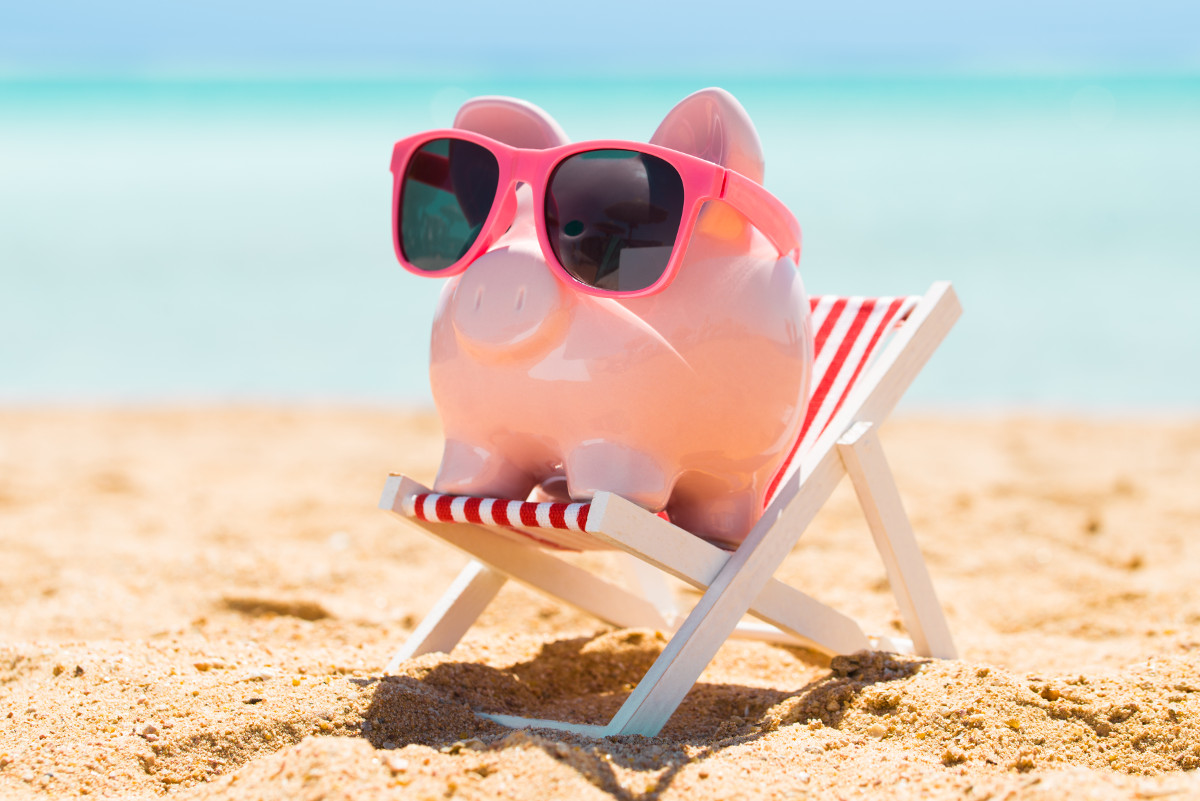 1. Sign up for Online Deal Alerts
The most important step to finding budget-friendly getaways is to have a game plan ahead of time. One sure-fire way to ensure that you're never without options is to keep an eye out for good deals. You can sign up for hotel deals directly from hotels or through travel websites. The same goes for airlines. You can even get alerts for discounted vacation packages from websites like Groupon. The early bird always gets the worm. If you're notified as soon as the deals are published, you're more likely to snatch up the best deals available.
Here's a tip: the US Travel Association (USTA) has an annual fundraiser called Daily Getaways where twenty of America's top travel brands offer travel deals of up to 60 percent off to consumers. These deals can include hotel stays, car rental coupons, and travel packages. However, these offers are on a first-come, first-served basis. You'll need to subscribe to their mailing list to get notified when the offers become available.
2. Look for Shoulder-Season Bargains
Shoulder season is the travel period between peak and off-peak seasons which means that prices for hotels, airfare, and tickets to popular attractions are much cheaper. Depending on the location, you can find shoulder seasons for both spring and fall. If you want to get the biggest savings on a fun family getaway, you might need to schedule your vacay just after the kids have returned to school. Some families make arrangements with the schools, getting their lessons and homework, so they can take the kids out for some family time without spending a fortune. As an added bonus, there'll be fewer crowds to deal with while you're on vacation, which can make your time more relaxing and fun.
One thing to remember, though, is that if you take time off work during a shoulder-season, you may need to pay for child-care during the regular holiday season when your kids are out of school and you are all out of vacation days.
3. Search on a Weekday
According to travel gurus, the best time to find travel deals is to search on a Tuesday at 3 p.m. ET. Apparently, this is the time when airlines put their flights on sale. Now, this won't be the case during the holidays. However, at any other given time during the year, this would be the best time to find the best prices.
4. Book Your Flights During the Middle of the Week
If your schedule is a bit flexible, it's best if you get a flight mid-week instead of the weekend or a Friday. Check to see how much the difference in cost will be before you finalize your flight details. Usually, you'll be able to cut some of the cost on your tickets just by flying out on a Tuesday or Wednesday. That being said, during the holiday season, the lowest rates are often offered on the holiday itself such as Thanksgiving, Christmas, and New Year's Day.
There's a lot you can cut back on to save money while you're on vacation. You can choose to stay at hotels that offer a free breakfast which helps you save on the cost of one meal per day. You can look for hotels or resorts where kids up to a certain age can eat for free. Why not try booking a place that has a kitchen where you can cook a few meals? Some Airbnb locations include a washer and dryer at your disposal which can help you save on luggage fees. There are even some resorts that offer free activities for the kids, helping you save money on entry tickets for attractions.
Fun Family Vacation Ideas on a Budget
As you can see, there are plenty of options for finding family vacations on a budget. But just in case you're not up for following any of the tips we've just handed out, we've listed some fun ideas of where you can go with the fam-bam without getting deep into debt.
1. Visit a Big City
Yes, the cost of accommodations can be very high in a big city. But that's what Airbnb is for. Plus, there are a lot of advantages to visiting a metropolitan area like Washington, D.C. There are plenty of cheap eats and affordable transportation options that you can use to save money. Even better, a big city will usually have a lot of free activities to keep the entire family occupied such as museums and historical sites. There are plenty of ways for you to plan such a vacation. Searching Google for "free activities to do in (insert city here)" can give you some insight into what you can do without spending a thing. Who knows, you might even uncover some cool activities like free concerts at the park.
2. Embrace the Great Outdoors
Fresh air will do every member of your family good. Spending time in the great outdoors is also a great way to bond with family. As an added bonus, you won't have to spend a fortune to enjoy an outdoor adventure. You can opt to visit a national park where you can learn the geological and cultural history of the place, enjoy the beautiful landscape, and create memories that will last a lifetime. National parks have days where they offer free admission to everyone. You just need to schedule your arrival on those days. You won't even have to pay for accommodation if you bring your own tent or RV. Traveling with RV is fun and can give you life's best adventures. However, it is not cheap, but fortunately, there are some options for RV financing. Even better, some parks like Yellowstone offer activities for the family like their free ranger program and boat tours.
Another way to embrace the outdoors is to go camping. This type of trip won't include the cost of restaurant meals, ticket prices, and hotel room rates. All you'll need is some camping gear and some food to feed your hungry horde. It doesn't get more budget-friendly than this. The only drawback is that this kind of trip requires a lot of planning and commitment from all family members.
3. Go on a Family Cruise between January to March
A family cruise sounds like a fantastic getaway, but these things are usually expensive. However, cruise lines are known to offer the very best deals during "wave season" which occurs between January and March. You can also look for last-minute travelers discounts or special group deals to keep more money in your wallet. Plus, some cruise lines let kids under 12 sail for free if you book a four-night cruise or longer. If you don't manage to benefit from the discount, you can consider taking personal loans for traveling.
4. Go to the Beach
If you want to enjoy an awesome vacation with the family on a limited budget, nothing's better than the beach. It's the type of vacation that never gets old and offers a lot of affordable activities. There are a lot of public beaches you can choose from. Ocean City is one that comes to mind as it has 10 miles of free beach plus countless of affordable restaurants and lodging options for every kind of budget. Plus, there are plenty of free activities and events that your family can participate in such as Sundaes in the Park, Family Beach Olympics, Movies on the Beach, Kite Festival, and the OC Beach Dance Party events.