How to Find Options for RV Financing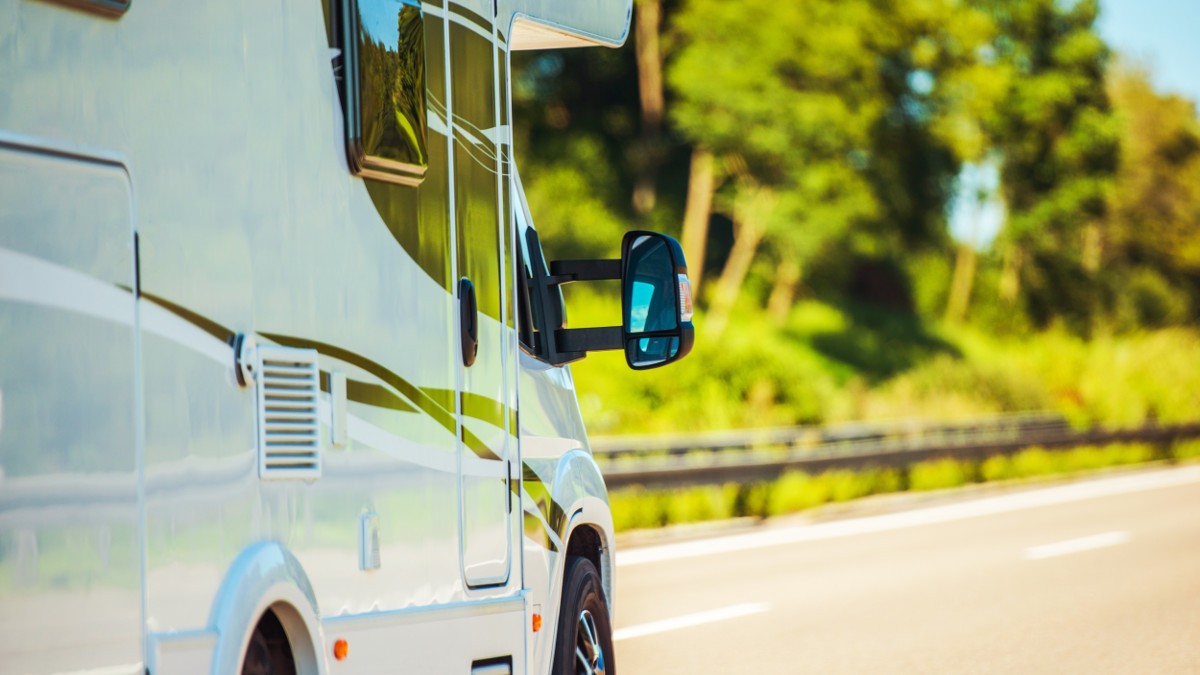 Request a Loan Today*
*By filling out the form above, you will be routed to OpenLoans.com's loan request form.
Going on an adventure in the open road is one of life's best adventures. You get to see the beauty of the country with your family (or friends), learn more about our history, and make unforgettable memories. What better way to travel than in an RV? In fact, more than 9 million families already own an RV or motorhome according to the Recreational Vehicle Industry Association (RVIA). And they probably plan to do the same thing!
Of course, buying an RV is easier said than done. Like any major purchase (e.g., house, car), you're going to need financing. A new folding camping trailer will cost you around $6,000 to $22,000. Truck campers can cost you up to $55,000 while conventional trailers can go up as high as $95,000. For motorhomes, the cheapest would cost you $60,000, but the price of some can go as high as $500,000. Since not everyone has that much cash lying around, RV financing is key.
Planning Ahead
Before you head to a dealership to check out what they're offering, you need first to take note of the factors that will influence your financing.
Credit Score
The interest rates you get will be dependent on your credit score. The higher your credit score is, the lower your interest rate will be. Of course, this doesn't mean that you won't be able to get RV financing without placing yourself deep into debt. But you will need to shop around and be diligent about your research so you can find the best deal possible for you.
Current Interest Rates
The interest rates on RV loans fluctuate much like home and auto loans. You'll find that RV loan rates shadow auto loan rates. So, if the latter are low at the moment, then this may be the best time for you to purchase.
Down Payment
Aside from your credit score, the amount of cash you're willing to pay upfront will also influence the annual percentage rate (APR) and loan terms you'll get. The higher the down payment, the better your rate and loan terms will be. More importantly, it lowers your monthly payments. It is recommended that you put down 10 percent to 20 percent of the total cost of the RV.
RV Loan Terms
The life of an RV loan can be from 10 to 15 years. The longer the life of the online loan is, the lower the monthly payment you'll be making. That being said, you may end up paying a lot more, so you need to take the overall cost into account.
Other Costs of RV Ownership
Aside from the sale price of the vehicle, there are other costs of owning an RV that you should take into consideration, like considering personal loans for a car repair cost. You'll also be paying taxes and registration fees as well as utility costs, regular maintenance costs, mileage rates (gasoline), and campsite and storage fees. Let's also not forget about insurance.
RV Financing Options
This is probably the easiest way to get RV financing since you're already at your dealer's checking out their RVs. You don't need to go back and forth between your dealer and lender. And dealer financing is usually fast, so there's not much waiting time for you. If you're lucky, your dealer may even have an on-going promo or sale that you can avail of, enabling you to get a low-interest rate.
However, in most cases, you'll find that the rates offered by dealers aren't as competitive as other lenders', and there aren't as many rate options as well as payment options for you to choose from. Also, the price given by a dealership is usually marked up by as much as 30 percent to 35 percent.
Just like with most other loans, it's usually better if you get financing from your local bank. You're more likely to get a better deal, which could mean a lower rate as well as a longer payment period. You'll also get a lower price on your RV since you'll get direct-to-consumer pricing.
However, the lending criteria of the bank may be stricter as this isn't a typical car loan. In addition, there's no negotiating. The bank will give you the best deal they can make and you'll either say yes or no. Moreover, it takes time for financing to go through. You should expect to wait at least a few days. With dealership financing, you can get things done in as soon as one business day.
Your local credit union can also offer you better rates, probably even lower than your bank. However, you need to be a member in order to avail of a loan with this lender. In addition, the life of the loan is typically shorter than a bank's – around 10 years.
If you can't get financing through your bank or credit union and the dealership is offering you a high rate, there's still one option open to you – a personal loan. There are many lenders who offer personal loans, even to borrowers with low credit scores.
However, you may not be able to borrow as much as you'll need with a personal loan. Most lenders have a maximum loan amount of $100,000, which may not be enough to cover the cost of RV ownership. In addition, personal loans with short terms have repayment terms of fewer than five years. You should also note that you may get higher interest rates, especially if you have less-than-stellar credit.
Because RVs are so popular, you'll find that there are companies that provide loans solely for the purchase of recreational vehicles. The best thing about these companies is that they tend to offer the best interest rates. However, they do pull your credit report during your application, which can negatively affect your credit score.
Each time your credit report is pulled, you get two to five points knocked off.
So, what is the best RV financing option? It all depends on your financial situation. Of course, you want to get the best deal possible. To do that, financial experts recommend that you shop around and provide yourself with several options. Try to get pre-approval through your bank and then use it as a bargaining tool to get a more generous deal. One thing you should never do is to get the first or even the second loan offer made to you.
How Long Can You Finance an RV?
As we've already mentioned, you can finance an RV for a period of 10 to 15 years. Some banks, credit unions, and other financial institutions offer up to 20 years, depending on certain factors.
Generally, the bigger the loan, the more time you'll be given to pay it off. Personal loan with longer terms may be offered by lenders if you're purchasing a new RV. Also, your credit score will affect the length of your loan.
Usually, the higher your credit score is, the better your chances are of getting a longer loan period.
Now, the question is, do you go for a long-term loan or a short-term one? Financial experts recommend that you take out the shortest loan term possible as it will enable you to get full ownership of the RV faster at a much lower overall cost. Remember, shorter loans often come with lower interest rates. In addition, the lower your balance gets, the less interest you'll be paying off.