How to Avoid Personal Loan Scams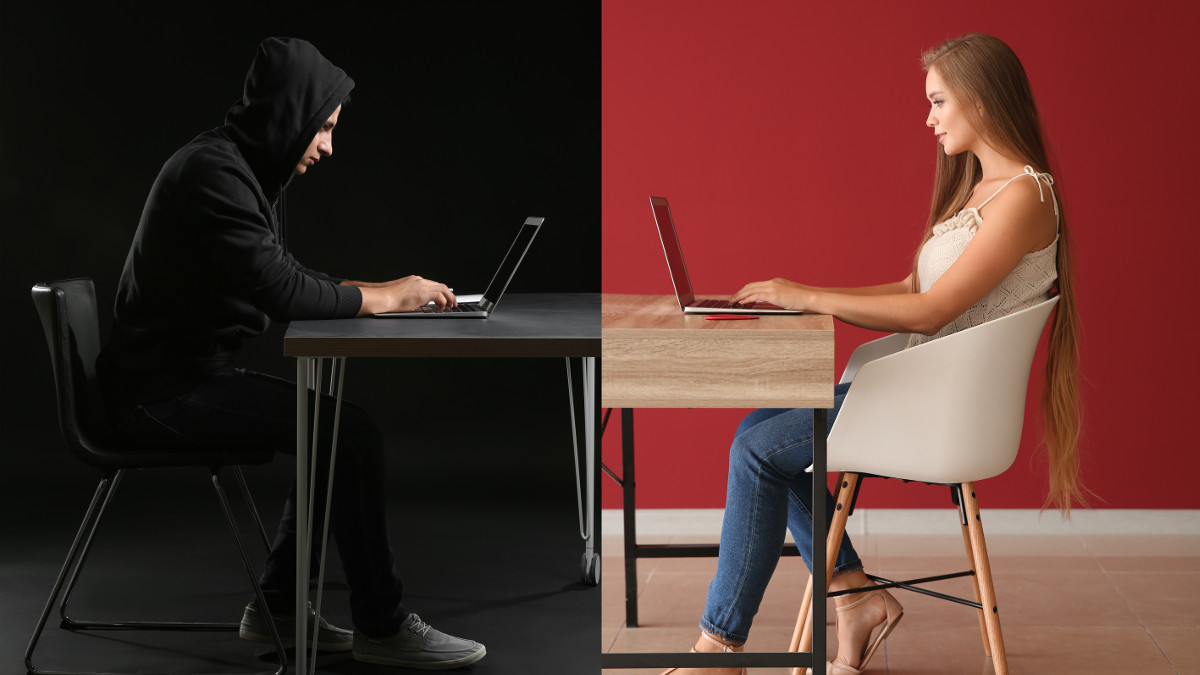 Request a Loan Today*
*By filling out the form above, you will be routed to OpenLoans.com's loan request form.
Personal loans are an incredibly helpful financial tool when used appropriately. It can help you consolidate debt, especially if you have high-interest credit card debt. It can also help you find cash for any financial emergency. Unfortunately, there are a lot of people who like to prey on consumers who are looking for access to funds through credit. Personal loan scams are a dime a dozen, nowadays. In fact, according to the Federal Trade Commission, nearly $1 trillion was lost due to loan scams and fraud in 2017. To avoid becoming a victim of online personal loan scams, we've compiled a list of warning signs you should watch out for.
What Are Personal Loan Scams?
A personal loan scam takes advantage of people who are in need of money by tricking them into giving the "lender" whatever money they do have. So, how does this happen? Well, once the fake lender approves the loan, he or she promises to send the money once the borrower pays a fee. They may call it an origination fee, a loan insurance fee, or small collateral for the loan. The amount could be as low as $50 or go as high as several thousand dollars. The amount will usually depend on the amount of money being borrowed. Of course, once the borrower pays the fee, the lender disappears, never to be heard from again.
Remember, "advance fee loans" where you are required to pay money in order to borrow money are illegal. Legitimate lenders will never ask you to pay a fee in exchange for a loan. Also, it doesn't really make financial sense to spend money in order to get money back.
Take note that not all fraudsters are out to get your money. Some use these scams in order to get something far more valuable – your personal information for identity theft.
How to Avoid Online Personal Loan Scams?
If you want to make sure that your lender is legit, you can look out for the following red flags:
No Credit Check Required
Reputable lenders will always look into your credit history or other financial information in order to determine whether you will be able to pay back the loan. If a lender tells you that they don't need to check your credit in order to approve your loan, you should be very wary. Scammers are not interested in learning whether you can pay off your loan because they're more interested in getting your money or personal information. To protect yourself, read up on all the requirements of a loan application. If it looks too good to be true, it probably is. For those with poor credit, don't be disheartened. There are reputable lenders who provide personal loans for people with bad credit. While the rates and fees may not be as low as you'd like them to be, they're better than getting scammed.
Upfront Fees
One of the most common warning signs that a lender is not legit is the requirement of a fee in exchange for guaranteed approval. Once you pay the fee, the scammer disappears, and you're left wondering where the loan money is. As we've already mentioned, a lender promising to loan money in exchange for a fee is not a legitimate one as the act is considered illegal.
Aside from asking for an upfront fee, another red flag is the payment method the lender uses. The US has very strict mail fraud laws. As a result, scammers don't like receiving payments through the mail. They also avoid having the payment made via credit card or personal check. If the "lender" asks for payment to be wired to them, then you should also be wary.
The Lender Is Not Registered in Your State
All personal loan lenders are required by law to register for a license in the states they do business in. When checking out a lender, make sure that your state is on their list. Even if they're licensed in other states but not yours, you should avoid entertaining their offers. It may be that a scammer is using the company's name to defraud people. To avoid this, you should verify their license in your state attorney general's office.
Incomplete Loan Offer
All lenders are required by the Truth in Lending Act to provide borrowers with the complete loan terms which include the final cost of the loan (principal and interest) before they sign the papers. If your loan offer has missing details, it could be a scam. In addition, loan offers that contain spelling, or grammatical errors could be a scam as well.
The Lender Gives You a Deadline
Scammers create a sense of urgency in order to manipulate borrowers. If a lender tells you that their special offer is going to expire soon, it's likely a scam. A legitimate personal lender offers fixed rates depending on your credit, not on when you apply for the loan. They definitely do not put pressure on you so that you make your decision hastily.
Guaranteed Approval
Guaranteed loans are the stuff of dreams. No serious lender will give out personal loans without checking your credit history or other financial information. They may not give out a loan without ensuring you can pay it back. Scammers use this to lure borrowers into taking a bite and then tricking them into paying an upfront fee.
How to Find Personal Loans That Are Not Scams?
Spotting a personal loan scam is easy once you know what to look out for. Most of the time, if something is too good to be true or feels off, then just steer clear. There are plenty of reputable personal loan lenders for you to choose from. To figure out which lenders are real and which ones are fake, make sure:
the lender is easy to contact
the lender has a secure website
the lender runs a credit check
the loan terms are clearly written
there are no upfront fees
reviews and ratings are available online