How to Budget for an Apartment
If you're moving into your first apartment, it should be an exciting time. Perhaps you've recently decided to move out of your parents' house, for example.
Request a Loan Today*
*By filling out the form above, you will be routed to OpenLoans.com's loan request form.
Whether you're able to buy or rent, you'll need to budget for an apartment and all the different costs that are involved.
If you don't have a budget, you could find yourself in some financial trouble. Therefore, we always recommend making a solid plan before you move. We've created a step-by-step guide to make sure you're fully prepared for this momentous step.
Importance of Budgeting for Your First Apartment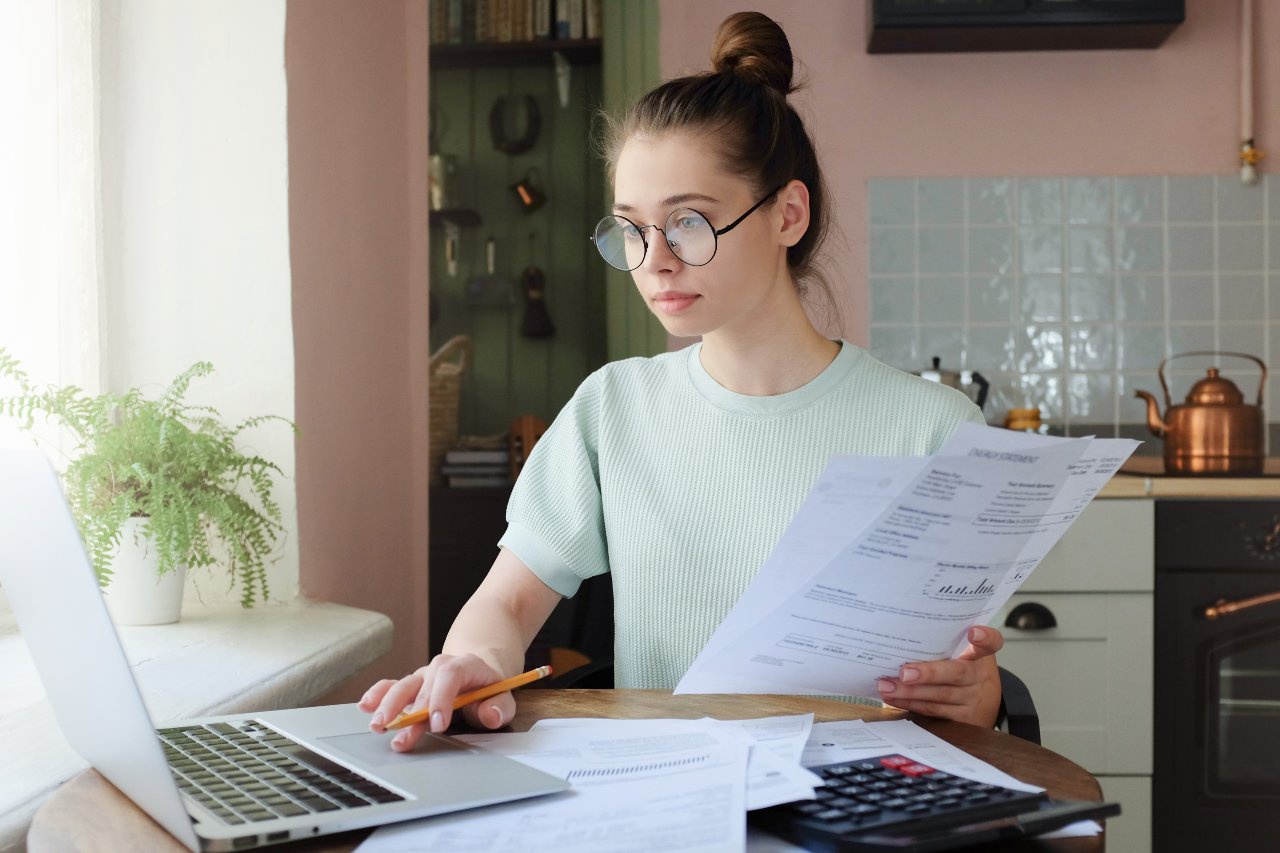 Budgeting and creating a financial plan are excellent strategies to implement generally in your life. However, it can be even more important for major lifestyle changes — like moving into your first apartment.
In addition to your regular expenses, you'll likely be taking on more costs, such as deposit fees, furniture expenses, and moving costs. Without budgeting these into your current income, you may find yourself in some hot water.
Therefore, before beginning to look for an apartment, it is best to review your income to determine how much you will be able to afford. Then, create a financial plan that allocates a specific amount of money to all your moving costs. This can save you from incurring unnecessary debts or overspending.
How To Account for Living Expenses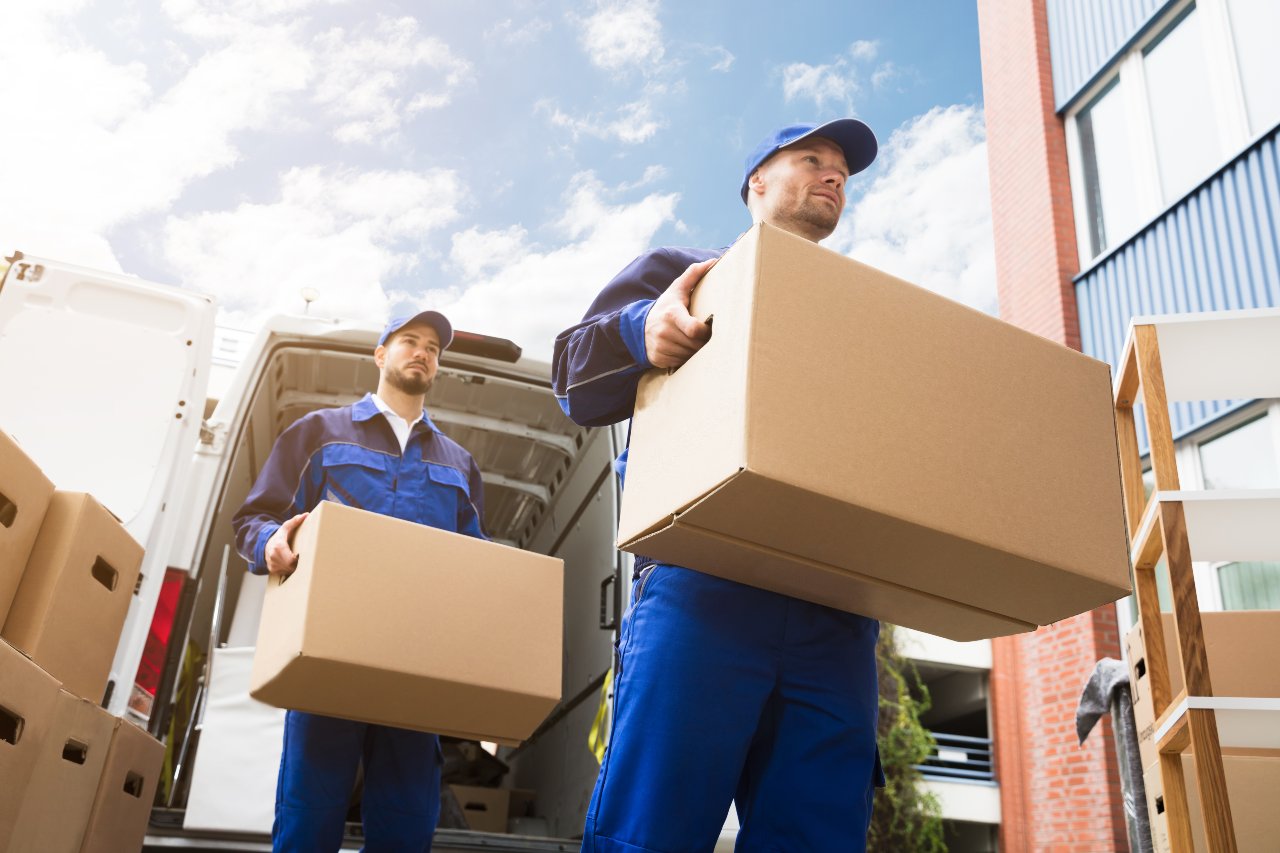 If you've never lived alone before, or have lived in shared accommodation or university dorms, you'll find your own apartment to be very different. Within the budget for renting an apartment, you should consider all the following.
Moving Costs
There are some costs involved with the actual process of moving unless you can rope in the help of some friends. If you're living on your own for the first time, you might need to hire a moving truck and movers. Although moving company fees range based on location and size, they typically cost between $300 and $1,000 for local moves. Long-distance moves are more costly, with an average of $2,400 to $5,500.
Rent
Naturally, rent will be the costliest expense. In addition to the first month's rent, you will likely be required to pay a deposit and last month's rent. Regardless of the area, this will amount to a hefty chunk of change.
Of all your fixed expenses, rent will be the most important. Fixed expenses are recurring and in the same amount. Therefore, it is important to ensure that you allocate enough of your income to your fixed rent.
Utilities
Estimating the cost of utilities may be difficult without living in the apartment. Unlike fixed costs, utilities will likely be variable costs. This means the expense will fluctuate monthly.
One way to budget for utilities is to guess based on your current bills. For example, use one of your past gas or water bills as a standard. You can allocate the same portion of your budget to your new utility bills. If you want to be on the safe side, you can add a little more.
Nationwide claims that the average U.S. family spends just over $2,000 every year on utilities, but this can vary greatly depending on the area you are in, so it is worth checking locally whether the average is higher or lower.
Renter's Insurance
Most property managers and rental companies will require proof of renter's insurance before you move into your apartment. There are various coverage options, but the standard insurance will cover:
Accidents
Plumbing and appliance damage
Theft
Weather impacts
Renter's insurance is relatively inexpensive for the coverage it provides. It can cost less than $20 a month and may be bundled with other types of insurance. Although it may seem like an unnecessary expense to include in your budget, having renter's insurance can save you exorbitant fees during unexpected emergencies.
Furnishing Your New Apartment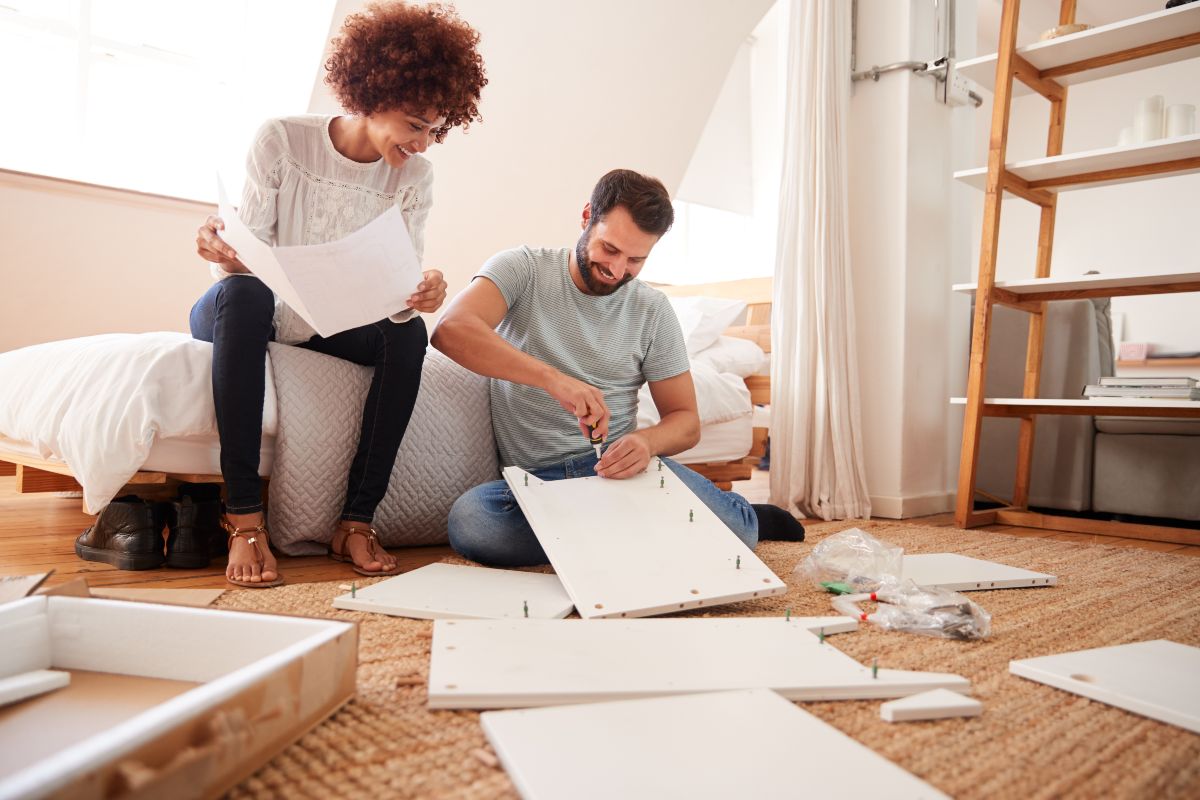 Whether you're upgrading or moving into your own place, you'll probably need to buy new furniture for the apartment.
If you're doing this on a budget, you can always ask friends and family if they have any furniture they no longer need. If not, a trip to a certain Swedish furniture store might be in order.
For these sort of one-off fees, such as paying for new furniture, you might consider a personal loan for home improvement, but be sure to budget for repayments.
Also, consider browsing second-hand stores as you may be pleasantly surprised with the furniture selection. This can be a cost-effective way to furnish your new apartment that keeps you within your budget.
Internet and Cable
The Internet has become essential, whether it's for work or entertainment. In either case, you'll need reliable connection that is also affordable. Luckily, there are many service providers that allow you to shop around for a plan that fits your budget.
In addition to the monthly plan cost, you'll likely need to pay for equipment and installation fees. A great tip to ensure you're not overpaying is to use online comparison websites, which can help you to see what is available to you. Also, check for any promotional or bundle offers that may lower the cost of Internet and cable.
Administration Fees
It might not be an obvious expense, but some rental companies may include added fees in their contract. For example, the cost of conducting a credit check may be passed on to you. Like a credit check conducted for a personal loan, rental companies will also run your credit to ensure you are eligible for the apartment.
Make sure to read the fine print of the rental agreements and contracts you sign. It is also best to discuss any potential fees with your property manager or landlord.
Additional Fees
Unfortunately, the expenses don't stop there. Depending on the property and your personal circumstances, you might need to budget for additional costs.
Pet Fees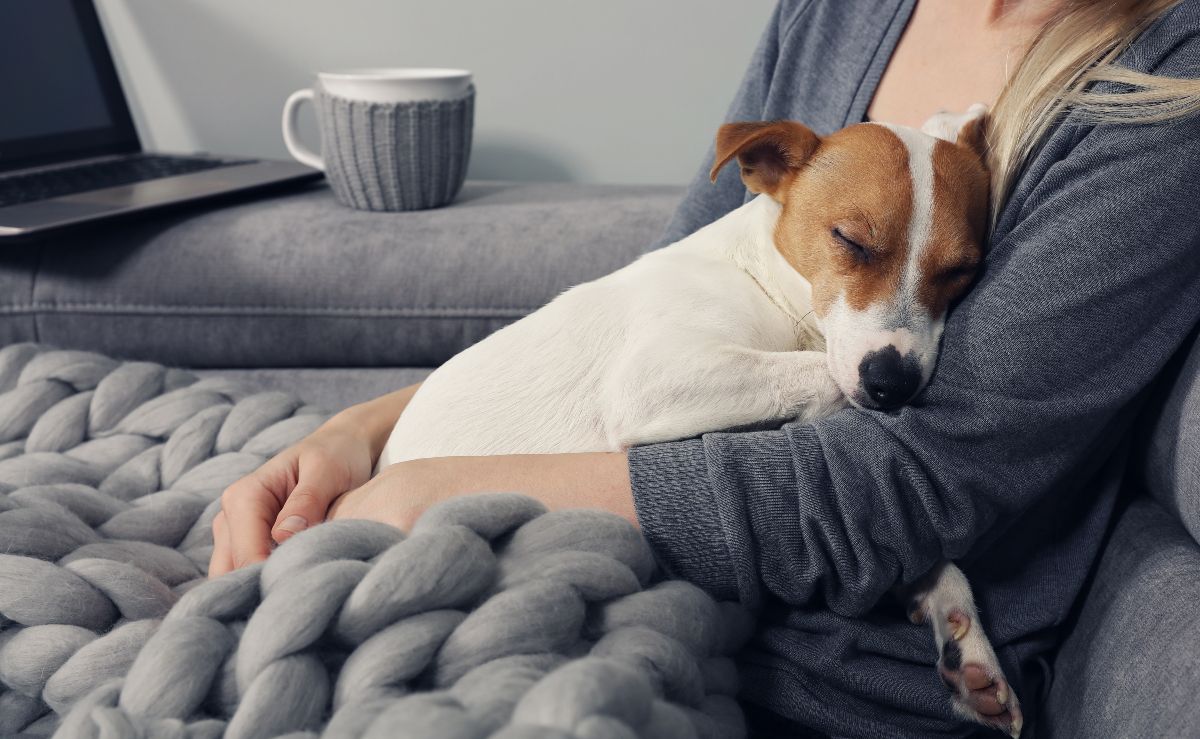 Despite how adorable your pup may be, many landlords still charge additional pet fees. For example, you may be required to pay a one-time fee to bring your pet along, or you will be asked to pay monthly pet rent.
Typically, this is done to protect the property from any pet-related damages that may occur.
Garbage Pickup
In addition to utility costs, some rental properties may also charge their residents an annual fee for the garbage service. This cost varies depending on where you live in the U.S., so it is best to check whether this is the case for your future apartment.
Parking
If you live in a densely populated city, chances are parking is a problem. Some apartments include free spots in a carport or garage, but others may not. If you're out of luck, you may need to pay additional fees to ensure a safe and secure parking space.
Parking fees may be charged weekly, monthly, or yearly.
Storage and Garage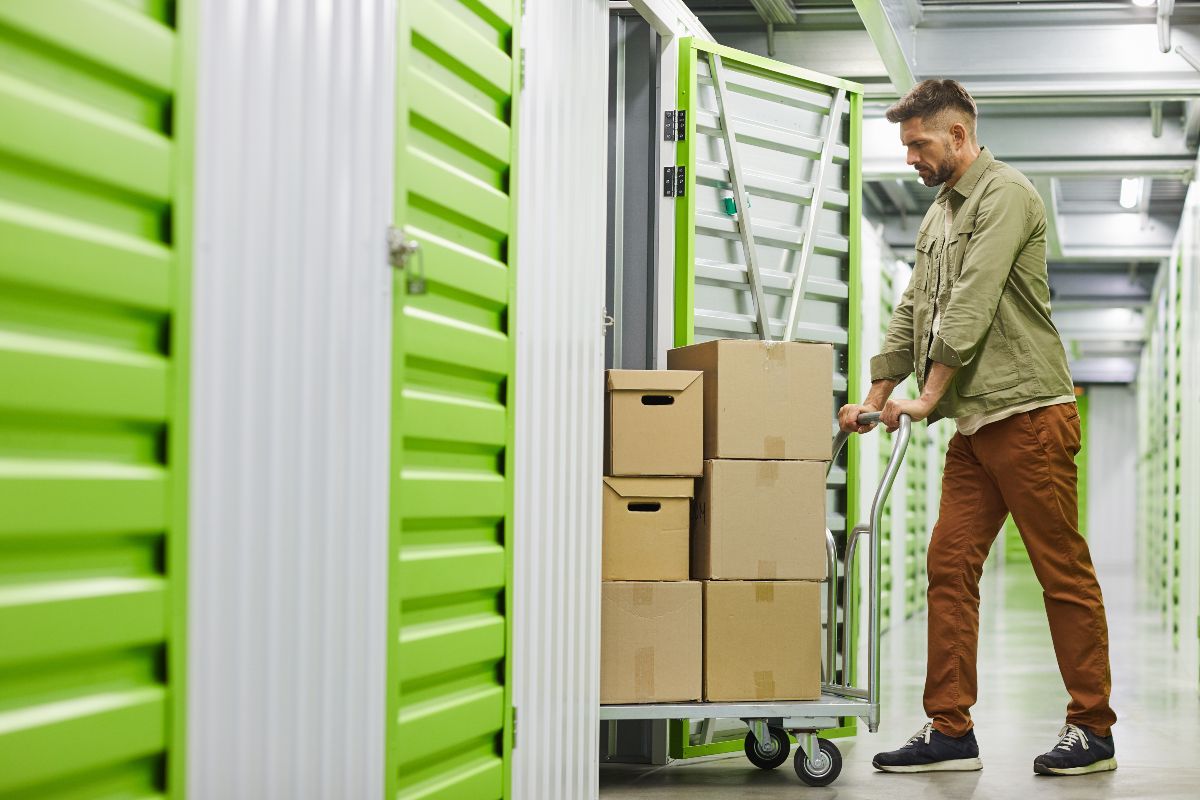 If you happen to be downsizing to a smaller apartment, you may need to opt for a storage unit. Your apartment building might provide an on-site garage space to store your items. If it doesn't, there are several facilities that offer various options.
Prices for storage units vary based on the size of the space.
Security Deposits
A lot of properties that you rent require a security deposit. This is a payment made in the faith that you don't damage the property. Keep in mind that if there are significant damages to the property after you vacate, you probably won't receive the deposit back.
Instead, the landlord will use the deposit money to pay for repairs. Usually, security deposits are equivalent to more than a month's rent.
When it comes to budgeting for security deposits, don't expect to get them back. Even if the apartment is not damaged, many landlords will keep the deposit to cover cleaning expenses after you move.
How To Keep Costs Down
When you are renting, there are quite a few methods you can use to try and save some money and avoid any unnecessary costs.
Shop around. Browse for insurance, internet plans, and rental properties that fit in your budget. There are plenty of online comparison platforms that you can use to find a price that works for you.
Ask for help. This doesn't only mean financial help. You can ask people if they are willing to help you to move or with anything that can save you money along the way.
Shop second hand. Many items are far more affordable bought second-hand. Quality second-hand furniture can be a great option when you are trying to stay within your budget.
Don't overstretch yourself. Try to be modest with your property needs and don't rent somewhere that you can't really afford, no matter how great the property is.
How Much Rent Should You Pay?
Overall, it is generally recommended that property expenses only make up 50% of your overall expenses. Of course, this is not a hard and fast rule. Consider yourself lucky if you're able to spend less on your rent. However, don't be afraid to go slightly over budget if it means finding an apartment in a safer neighborhood.
Sum Up
Budgeting is nothing short of an essential task. Therefore, creating a sound financial plan can be the key to securing a healthy financial future. This is especially true for life's necessities, such as rent and utilities.
Following the steps in this guide can help you get an estimate of what costs you'll face when moving into a new apartment.