How to Become a Loan Officer
The financial world isn't easy to navigate. For many Americans, it's downright daunting. Fortunately, some professionals can guide individuals towards their dreams of financial wellness and stability. Loan officers are one example. They have a crucial role in enabling individuals to make the right economic choice when it comes to borrowing money. If this is the career you're thinking of pursuing, below is an in-depth guide on how to become a loan officer, from education to promotion.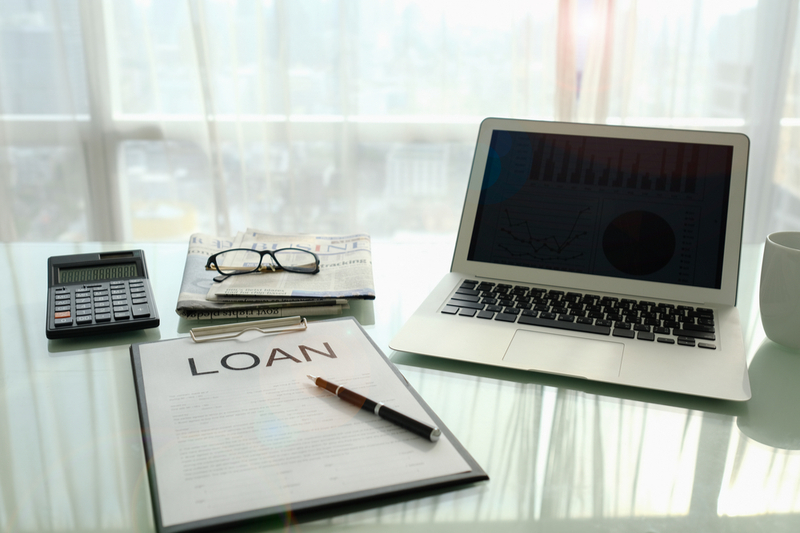 What is a Loan Officer?
A loan officer, as the title already implies, is a person whose work involves loans. To be more specific, this is a professional who assists individuals and businesses in acquiring loans. Generally, these individuals work in a bank, credit union, or other financial organization. They serve as liaisons between the customer and the lending organization. They evaluate the capability of the customer in repaying the loan. They also help their customers determine the right loan for their needs as well as inform them about all the requirements of the loan. Loan officers can specialize in various types of investments, such as mortgage loans, personal loans, and commercial loans.
Duties of a Loan Officer:
Assess Potential Borrowers
One of the essential duties of a loan officer is to evaluate individuals and companies who wish to borrow money from their organization. This evaluation seeks to determine if the borrower will be able to repay their debt. This is necessary because it enables the organization to understand the risks involved, how they can manage it, and how they can profit from the loan. Because the task is so integral to the continued success of the organization, loan officer training includes the development of a deep understanding of finance, credit, and accounting.
Inform Borrowers about Financial Products
While some borrowers will already have a good idea of the type of loan they need to get, a lot of customers still need to be informed of the options available to them. A loan officer is responsible for educating them about the different types of loans that the lending organization offers. In some cases, the lender specializes in a kind of investment with differing categories. For example, a lending institution can specialize in providing personal loans. Some of the financial products they offer include personal loans for bad credit and personal loans for veterans. It is up to the loan officer to help them decide which kind of personal loan works best for their financial situation. One of the essential duties of a loan manager is to offer a client the most appropriate opportunity of all. For example, an ex-military should consider personal loans for veterans at first, then only look for other options.
What does a Mortgage Loan Officer Do?
A mortgage loan officer employed by a mortgage company typically has the same duties as that of most loan officers. However, one can also work independently. He or she will need to look for their clients through advertising, networking, seminars, etc. Instead of offering the lending options provided by a single company, he or she informs the borrower about the various loan options offered by different institutions. He or she then acts as an intermediary between the customer and the lending institution, helping the former acquire the loan they want.
Average Loan Officer Salary in the US:
The average loan officer's salary in the US ranges between $58,198 to $75,458. Take note that the salary will vary widely depending on several factors such as location, education, certifications, skills, and the number of years on the job. Aside from the base salary, it is common for loan officers to receive a commission based on the number of financial products that they have "sold" within a specific time.
The Career of a Loan Officer:
Before we start talking about how a junior officer becomes a loan manager, let's first discuss how to become a loan officer. The minimum requirement for this type of job is a high school diploma or equivalent. However, some employers will require a bachelor's degree. Precisely, a degree in finance, business administration, economics, or another related field. This kind of background will enable you to analyze the finances of a potential borrower, especially a commercial organization, and understand their financial statements, taxation laws, and accounting system.
Aside from a bachelor's degree, you can also opt to get an undergraduate certificate program for mortgage loan originators at a community college. The courses included in this program are real estate fundamentals, real estate finance, appraisal, and real estate fraud.
Some organizations, like the American Bankers Association's American Institute of Banking, have diploma and certificate programs that you can take before becoming a loan officer. The diploma in consumer lending includes classes on building customer relationships, ethics, law and banking, client referrals, and general accounting. The commercial lending diploma program includes courses on evaluating and structuring corporate loans, analyzing financial statements, and credit and deposit products for small businesses.
Required Skills
Loan officers have a lot of interaction with potential borrowers. They answer questions, evaluate their customers' needs, and guide them through the entire lending process. Because of this, a loan officer needs to have excellent interpersonal and communication skills. They also need to be good at math and critical thinking. Attention to detail, analytical skills, perception, computer proficiency, negotiation, and sales are other essential skills of a proper loan officer.
Loan Officer Training
Most of the training received by a loan officer occurs on the job, regardless of what degree you got in college. The type of training provided by the employer will vary. It will depend on the type of financial products offered by the company, the type of clients they serve, and the technology they use to get the job done. Also, some companies provide seminars and certification courses to their employees to keep their loan officers up-to-date on new industry trends, laws, software, etc.
Aside from training, loan officers can also obtain certifications to help them land better positions or promotions. Two organizations offer certification programs - the Mortgage Bankers Association (MBA) and the American Bankers Association (ABA). The certifications offered by these two organizations vary as do their requirements. Some certifications will need to be renewed every few years.
Loan Officer Licensing
For loan officers working in banks and credit unions, there are no licensing requirements to date. However, most states do require mortgage loan officers to acquire a Mortgage Loan Originator (MLO) license. The requirements include a minimum of 20 hours of coursework on topics such as federal law, ethics, lending standards, and other information specific to the state. After completing the 20 hours, the prospective mortgage originator will need to pass the Nationwide Mortgage Licensing System (NMLS) National Test. In some states, the mortgage officer will also need to pass a background check and a credit check. The fun doesn't stop there. To maintain an MLO license, the mortgage loan officer needs to complete eight hours of continuing education courses every year.
Career Path
The career path of a loan officer starts at a junior position. With experience and certifications under your belt, you can get promoted to senior loan officer where you have more responsibility and possibly work with more prominent clients. You can also be encouraged to a loan manager position where you oversee a team of loan officers.
Mortgage loan officers can follow the same path. Or, they can become independent mortgage brokers who serve as a liaison between a client and a lender. Over time, an independent mortgage broker can become successful enough to hire and manage junior loan officers who will be responsible for handling some of the clients.
Can I Become a Loan Officer without Experience?
As we've already mentioned, a degree is not always a necessity when it comes to getting hired as a loan officer. However, it is preferred by most, especially with some banks and mortgage companies. As for the experience, most loan officers get their expertise on the job. It is not a requirement. But if you're an aspiring loan officer with no bachelor's degree, it is recommended that you get some work experience in customer service, banking, and sales first before applying.
Request a Loan Today*
*By filling out the form above, you will be routed to OpenLoans.com's loan request form.