Accept a Low-Paying Job? Low Salary vs Benefits | OpenLoans
According to the Department of Labor, there's a labor shortage in the U.S. Yes; you read that right. The number of open jobs in America this past year has been higher than the number of individuals looking for employment. With so many options available, why on earth should you ever accept a low paying job?
Request a Loan Today*
*By filling out the form above, you will be routed to OpenLoans.com's loan request form.
To be perfectly honest, a low salary isn't always a deal-breaker. At least, it shouldn't be. It's understandable for someone to feel disappointed when a potential employer offers you less than what you expected. But that doesn't mean that salary should be your priority when applying for a job. There are plenty of other factors that you can consider before you dismiss a job offer.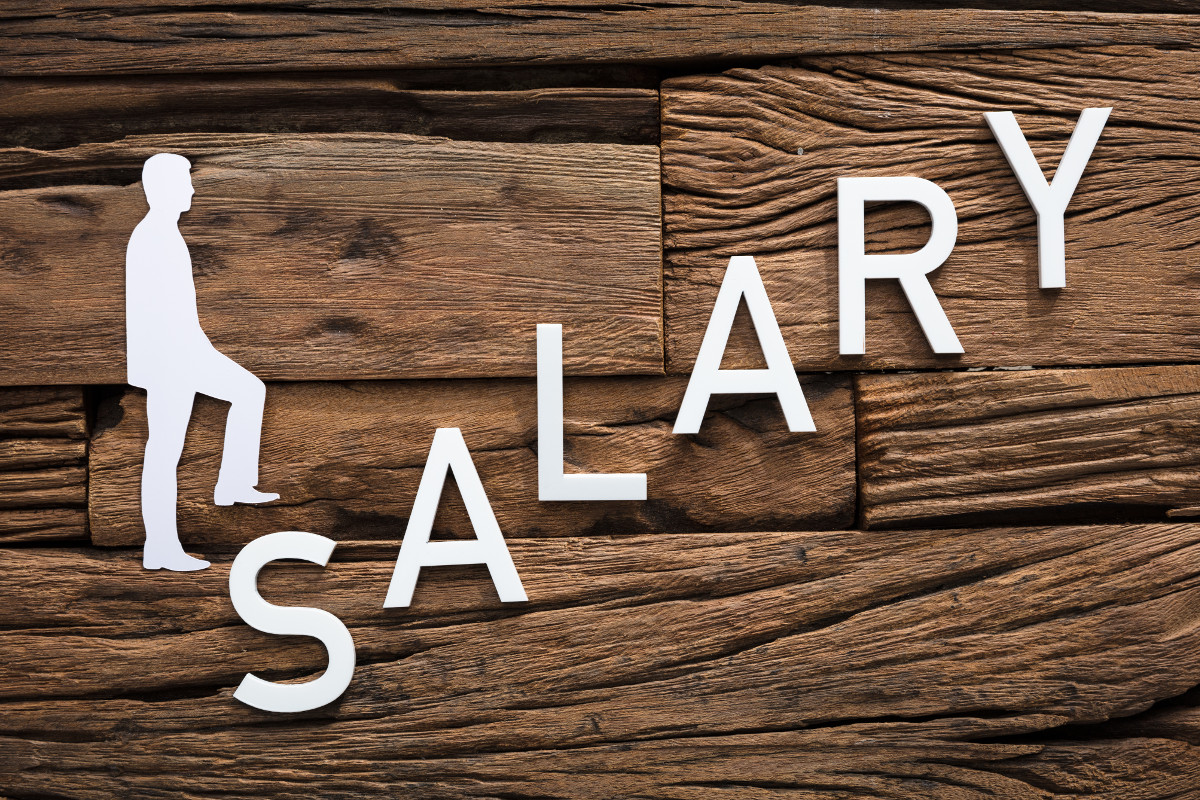 Before we start discussing the reasons why accepting a low paying job is in your best interest, let's make one thing clear first. We are not stating that you should take whatever is offered every time. Naturally, you should be paid what you're worth. Negotiate for a higher salary if you can. More importantly, don't be afraid to walk away if you're not happy with what you'll be getting. All we're saying is that there are certain situations wherein a low paying job would be the best thing for you and your career.
You Need Even a Low Paying Job Right Now
Despite the fact that there are plenty of job opportunities right now in the U.S., it doesn't mean that the ones being offered are paying what you want to earn. Or that the available jobs are right up your alley. If you're out of work and have bills to pay or just need the extra income to cover your monthly expenses, then getting a low paying job is better than the alternative.
On the other hand, if you're waiting for a better opportunity, but you need money right now you can always consider personal loans for fair credit.
It's Your Dream Job
If you're offered a job that will make you happy, then you might want to consider it despite the low salary. Not everyone is able to do what they love. It's also an undeniable fact that a high salary doesn't always make up for a miserable working environment.
When your actual work as well as where you work makes you happy, job satisfaction increases. And when that happens, you'll find that money doesn't matter as much. Besides, it's more than likely that your salary will increase eventually – higher job satisfaction results in higher productivity and excellent performance.
Low Salary vs Career Change
When you switch industries, it's unreasonable to expect that you'll get the same salary (or even higher) when you have little to no experience in your new role. In short, you're not worth as much in your new career path, even if some of your skills are "transferrable" to the new industry. Plus, you really can't expect different industries to have similar salary expectations. But that shouldn't discourage you. It's all a matter of perspective. A lower salary is the payoff for gaining new skills and experience. This is a long-term play; you may be able to get back your old salary within 18 to 24 months.
Take note; this also applies to changing roles in the same industry. For example, if you're in real estate and you accept a new position as a medical representative, you retain your functional expertise (i.e. sales skills) but now you lack industry knowledge. However, if you move from Human Resources to Operations in the same industry, you get to retain industry expertise. It's your functional expertise that becomes lacking. In both situations, you may need to accept a cut in pay.
Better Benefits at New Job
Sometimes, companies offer something better than cold, hard cash. They offer benefits that are worth more than what you potentially can take home. Remember, money isn't the only form of compensation an employee can receive. In fact, you can take a cut in pay and ask for benefits that could sweeten the deal, making the entire offer more than worth your while. For example, some companies are willing to pay for an employee's schooling. Others will include travel abroad as part of their perks. Some offer a signing bonus or an annual performance bonus, while others give additional vacation days. If you were to monetize these benefits, you might be surprised to find that you're actually getting "paid" more than your last salary.
Improved Quality of Life
There's no denying that money is important. But there's more to life than just that. Some people are willing to get paid less if they could get more flexibility at work. This could mean working fewer hours in the office or working from home on some days of the week. Being able to spend less time at work and more time with family is a better deal than higher pay. Aside from a better schedule, some people are willing to relinquish a portion of their salary for a shorter commute, less stress, and an improved work-life balance. Some are even willing to exchange salary for a more relaxed and friendly work environment. If the trade-off is an improved quality of life, how can you say no?
Low Salary and Cost of Living
The cost of living differs between states. We all know that. If you're moving to an area where the cost of living is cheaper, you may find that employers there pay less. That doesn't mean that you should say no to their offer. What might seem as a low-ball offer may actually be more than enough to meet your living expenses in that area and then some. An $80,000 salary in San Francisco, for example, may not be big enough to cover the exorbitant cost of rent, groceries, etc. At least, not enough to provide you with some luxuries and treats. But if you were to move to Oklahoma, you'll find that $60,000 is more than enough to live comfortably due to the low cost of living.
Lower Taxes
The more money you make, the higher your taxes will be. That's just a fact of life. Obviously, a low paying job will not always translate to a huge reduction in your taxes. But for residents of a lower tax region, the difference might be significant enough to make the sacrifice worth your while. The lesser you have to pay in taxes will mean more money in your pocket.
Taking a Job for Less Money for Future Growth
If you have reached as high as you can go at your current company, either in terms of salary or position (or both), then you might want to consider a different opportunity – one that would allow you to flourish and grow. This may mean accepting a lower salary with a different company. But this is a short financial sacrifice to make to promote your growth.
A lower-paying job is nothing to scoff at, especially if you're in desperate need of money. If you want to learn how to earn extra income because you're neck deep in debt, you must keep this in mind - a job is a job. Not everyone is fortunate enough to land their dream job AND a high salary. To make ends meet plus get yourself out of debt, getting a side gig is the best solution.
Of course, that's not the only situation that comes to mind. Let's say you do earn decent money and your current job makes you happy. Good for you! But if you want to build a stable financial future, figuring out how to earn extra income should be on your agenda. Now, this could mean investing money in mutual funds and stocks. This could also mean getting a low paying job that allows you to set aside extra cash for your retirement. One of the benefits of a low paying job is that they usually aren't that hard to find. They also don't usually require complex or high level skills. And, for some of them, they're less stressful.
One Last Thing
Before you accept the low paying job, there's one more thing you need to consider - your financial comfort. Make sure that you can easily live on your lower income. Of course, you can always get personal loans online if an emergency arises. But it's still best to make sure that you can fully cover all your monthly expenses even after the cut in pay. It's less stressful that way. Plus, you won't end up resenting your new job, especially if it's the one you've always wanted.