Everything You Need to Know About Major Health Insurance
Medical debt is a serious issue in the U.S. According to the 2016 survey conducted by the Kaiser Family Foundation and New York Times, more than 1 in 4 Americans had difficulty paying a recent medical bill. Based on the results of a 2019 study, around 137.1 million adult Americans experienced financial stress within the past year due to medical expenses, especially those without significant health coverage. And that statistic continues to be true today. With increasing healthcare costs and the lack of job security due to the pandemic, medical bills tend to be put on the back burner these days if one doesn't have a major medical insurance plan in place. Some even delay getting care because they worry about the amount they'll have to pay for the service.
Request a Loan Today*
*By filling out the form above, you will be routed to OpenLoans.com's loan request form.
Despite the possible financial hardship that can be brought about by medical expenses, why isn't everyone spending money on insurance instead of letting things stay as they are? If everyone should have a policy in place, why are there still people skipping out on getting coverage, thinking that it's a good idea? One of the primary reasons for this is a lack of understanding regarding significant health insurance. Another reason is the cost of direct health insurance. This is especially true if they think they're in good enough health to believe they won't incur huge medical bills in their future. Instead, they plan on just paying for the expenses on the go instead of monthly payments that could "affect" their budgeting.
To help the average Joe and Jane decide whether or not primary medical health insurance is worth their investment, we decided to compile all the information you'll need to understand what precisely this insurance covers, what it does not, and why the cost is better than going without.
What Is Significant Health Insurance?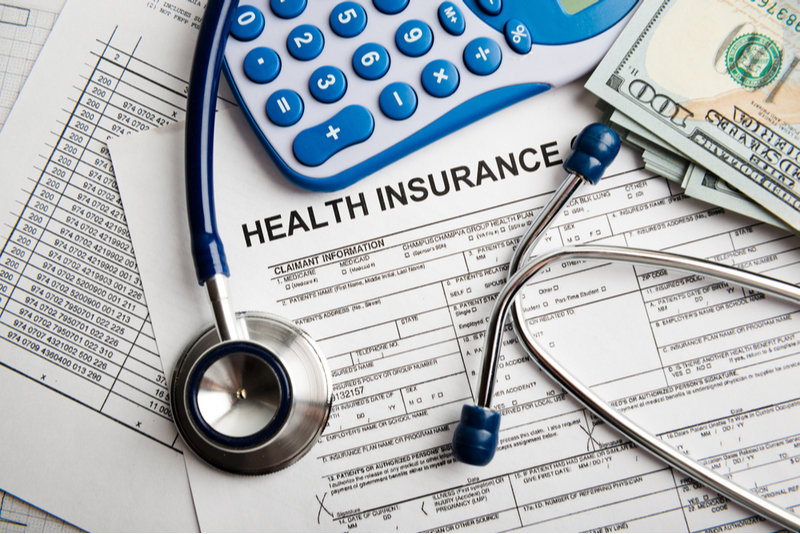 Major medical health insurance is a type of long-term insurance that covers all the minimum essential benefits. It should comply with the regulations set by the Affordable Care Act (ACA). And it should minimize the out-of-pocket expenses that will be shouldered by the average American in a given year.
What Does It Cover?
The ten essential benefits that are covered by this type of policy are:
hospitalization
prescription medication
mental health and addiction counseling
outpatient procedures (also called ambulatory patient services)
preventive care such as immunizations and check-ups, wellness services, and chronic disease management
laboratory services
emergency services
pregnancy, maternity, and newborn care
pediatric care
rehabilitative and habilitative services and devices
How Much Does Major Medical Insurance Cost?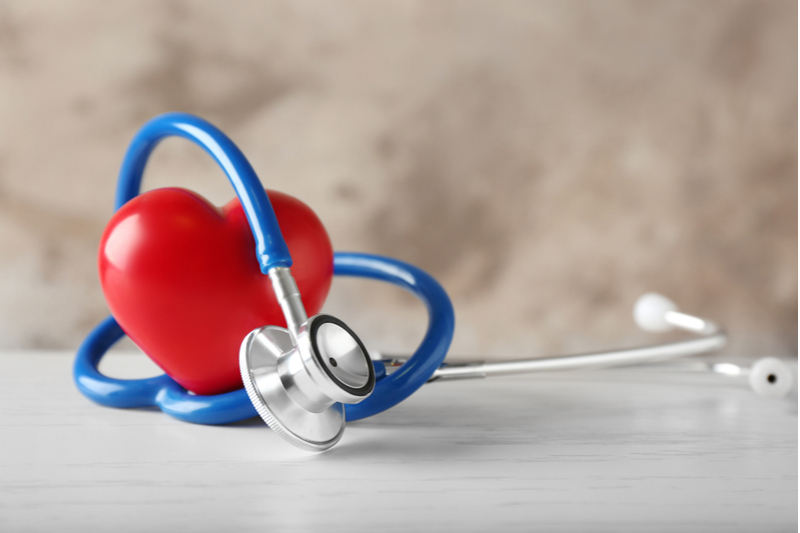 Ok, so what is it about the cost of significant health insurance that puts off some Americans from availing of it? Is it that expensive? To be honest, it can be. But that doesn't mean that there are no affordable options available. Your health insurance cost will depend on the type of plan you get, the services you want to avail of, and how often you wish to use them. Take note that you need to consider not just the monthly premiums you need to pay to get coverage when calculating the cost. You also need to consider the deductible, the coinsurance, and any applicable copays. You should also take note of the maximum out-of-pocket limit of your plan. To make sure we're all on the same page, we'll explain briefly what these costs are.
Premium: this is the monthly payment you make to your insurance company to maintain your coverage, whether or not you use it.
Out-of-pocket expenses: these are the amounts you will pay, aside from your premium, if you avail of medical care.
Deductibles: This is the amount of money you need to pay out-of-pocket before your insurance kicks in. For example, if you have a deductible of $1000, this means that you need to pay 100% of the eligible medical expenses until you reach $1000. Once you reach that limit, you share the medical bills' cost with your insurer by paying coinsurance.
Coinsurance: Once you've paid your deductible, the majority of your medical bills will be paid by your insurance company while you remain responsible for paying a small percentage - the coinsurance portion. That percentage will depend on your plan. For example, let's say that your health insurance plan has 20% coinsurance. If you've already paid your deductible and you need to undergo a $10,000 surgery, then you would only have to pay $2000 while your insurance company will be responsible for paying the rest.
Copayments: This is the flat-fee that you need to pay out-of-pocket for every covered service you avail of. The amount will depend on the type of health care service. Typically, your copay isn't a considerable amount. For example, the copay for a doctor's visit is usually around $20.
Maximum out-of-pocket amount: this is the maximum amount of money you will need to pay in a year. Every time you pay your deductible, copayment, and coinsurance, they are added to the maximum out-of-pocket-amount. Once you reach this limit, your insurance company will be the one responsible for paying the full cost of covered medical services as long as you are current in your monthly premiums.
All that information is essential to know. But the real question most people want the answer to is: how much does it cost to get a major medical insurance plan these days? According to a recent study conducted by eHealth, the average cost of premiums for major medical procedures in 2020 was $456 per month for individual coverage and $1,152 per month for family coverage. The average price of deductibles in the same year was $4,364 per year for personal content and $8,439 per year for family coverage. As for the maximum out-of-pocket limit in 2020, individual plans had a limit of $8,200 while family plans had a limit of $16,400.
Benefits of Major Medical Insurance
Major medical health insurance is a type of long-term insurance that covers all the minimum essential benefits. It should comply with the regulations set by the Affordable Care Act (ACA). And it should minimize the out-of-pocket expenses that will be shouldered by the average American in a given year.
Pros
There are several benefits of primary medical insurance, the main advantage being peace of mind. There is no way you can predict a medical emergency. Knowing that you have the means to pay for quality medical care should help you focus on present worries. Should you suddenly need surgery or break your arm, you won't have to look for ways to get that bill paid off. It's effortless to get deep into medical debt even if you're gainfully employed and have a vast amount of savings. With a plan in place, you will be able to avail of medical services that will treat your ills and provide you with preventive care. Minor health issues can manifest into more serious illnesses over time. Delaying medical attention because you don't have insurance can cost you more in the long run. Also, health insurance can provide you with financial assistance for senior care, including medical equipment, supplies, and medications.
Cons
The biggest disadvantage of getting primary medical health insurance is the cost. Also, you may be limited in the types of services covered and allowed service providers, depending on the type of insurance plan you got. For example, Managed Care Insurance Plans such as Preferred Provider Organizations (PPOs), Point-of-Service (POS), and Health Maintenance Organizations (HMOs) tend to offer lower premiums and copays (or no copays at all). However, you can only avail of medical services from the providers within their network.
How to Choose a Major Medical Health Insurance Plan?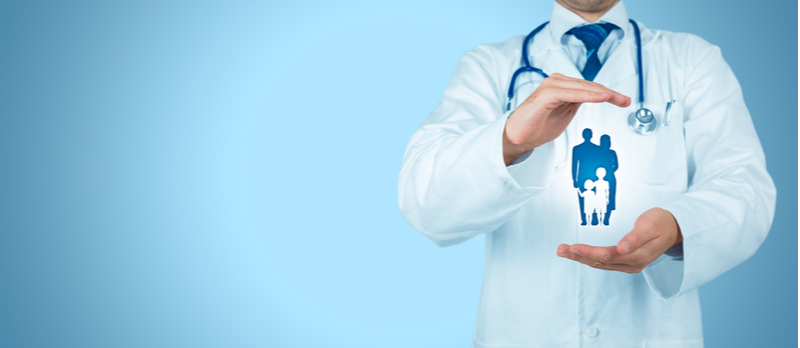 Health insurance is a necessity. You simply can't do without it. But that doesn't mean that you don't have a choice on what policy you can get. If you want to make sure that you're getting a major health insurance plan that fits your needs, then you need to ask yourself the following questions:
How is your health? Do you have medical conditions that require regular check-ups? Are you engaged in activities (whether sports or in your occupation) that risk your health?
How regularly do you visit your doctor? How many times did you see a clinic in the last year? How much did you spend on doctor fees, laboratory fees, urgent care, and prescription drugs? Add up these costs to provide you with an accurate idea of how much your annual health care costs are.
What options do you have? Are you able to obtain health insurance through your employer? Can you avail of group insurance through membership in an organization? Can you get cost-effective, quality insurance through your state's health care exchange?
What are your priorities? If your monthly budget is a bit restricted, maybe you should opt for a lower monthly premium. Lower premiums mean high deductibles which is ideal if you don't need to see your doctor or get lab tests regularly. If you need to get regular check-ups, you might want to think about getting a plan that offers lower deductibles and copays.
What kind of coverage do you need? Always read the details provided by a potential insurer. An affordable plan may not fit your specific needs.
How to Pay for Major Health Insurance?
There are plenty of ways to pay for your major medical health insurance. You can start by setting aside a certain amount of your monthly income to pay for the premium and a lower amount for deductibles, coinsurance, and copays. The second fund would enable you to have money on hand should a medical emergency arise. It's your "rainy day" fund.
But what if your current monthly income is not enough to pay for your premium? One solution is for you to look for an additional source of income. There are plenty of side hustles you can sink your teeth into.
Another solution is personal loans. Yes, you read that right - personal loans for medical expenses. If you have a limited budget, you can opt for a high-deductible plan which usually comes with a low premium. Should an emergency arise, you may be able to get a personal loan to pay the high deductible, coinsurance, and copays. Other benefits of getting a medical personal loan to supplement health insurance include more coverage (such as paying for any out-of-network charges) and faster approval.
Whichever way you choose to pay for your major health insurance, one thing is exact. You shouldn't be without one today.