Decided to Buy a New Car? Make It Easy!
Getting a new car isn't easy. It's not just because you have to deal with overbearing, smarmy car salesmen pressuring you to make a choice then and there. There's a lot of steps you need to take before you can drive any car off the lot. Without the proper preparation, you're more than likely to end up unhappy with your purchase for one or more reasons. Fortunately, car shopping doesn't have to be a loathsome experience. This new car buying guide should help make the experience more enjoyable and a whole lot smoother for you.
Request a Loan Today*
*By filling out the form above, you will be routed to OpenLoans.com's loan request form.
Things to Know Before Buying a Car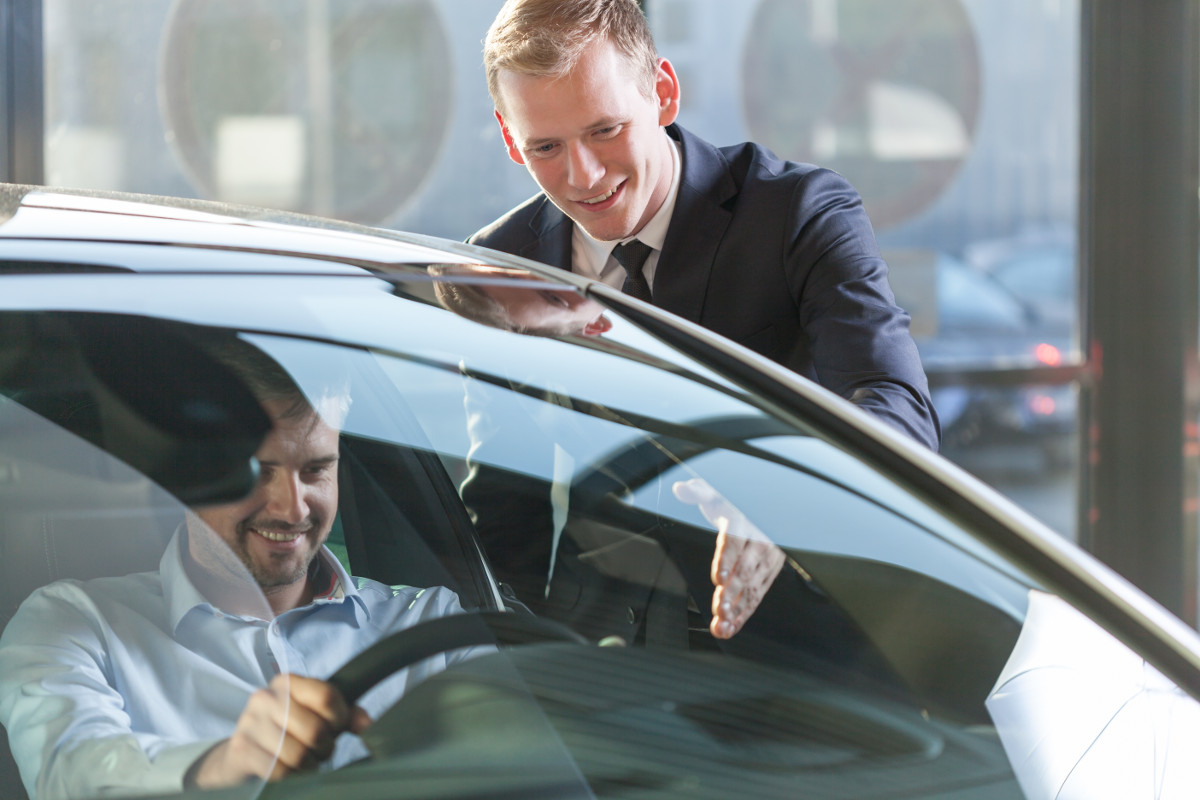 Budget
Before you start checking out what cars you might be interested in buying, you first have to know how much money you're willing to spend. More importantly, you need to decide whether you're going to buy a car with cash or by taking out an online loan.
Obviously, if you're paying cash, budgeting your money is going to be relatively easy. The main thing you need to take into account is that you shouldn't use all of your savings just to get your dream car. The retail price of the car isn't the only thing you need to consider when calculating the cost. You also need to include insurance, sales tax, and registration. If you're going for financing, then creating an emergency budget is even more important. You need to determine how much you can afford for a deposit and the monthly payment on the loan.
Financing Options
Speaking of financing, it's best if you don't grab the first offer you see. A lot of people get their financing through the dealership, which isn't always the best option. Generally, the interest rates offered by a dealership is much higher compared to the ones you get from banks and other lending institutions. So, it pays to do a lot of research before finalizing on a loan. With so many online lenders, it's quite easy to find the right auto loan that will suit your financial needs.
As you look at what financing options are open to you, make sure also to take time to check your credit score. While there are plenty of lenders ready to offer you a car loan (including your local dealership), that doesn't mean that you'll get the best deals available. That would largely depend on your credit score. The better your score, the better the loan offer you'll get, and you can apply for personal loans for excellent credit.
Research Cars
There's no need to wait until you get to the dealership before checking out cars. In fact, it's imperative that you do your research before you even drive up to a car lot. Preparation is the name of the game. You don't want to end up buying a car that the salesman swears is "the best suited for you" when you know what they care most about is the commission.
Everyone is different; we all require different things for our main source of transportation. Some of us have big families, which means looking for a vehicle with lots of space. Others prefer cars that have a huge trunk space because they haul a lot of stuff around.
There are plenty of factors you'll need to consider, including make, model, and body style, before you choose the vehicle that will most likely suit your needs best.
Don't just go by aesthetics, or you may find out that the car doesn't meet your expectations.
Those are not the only things you can learn about cars online. You can also find out a car's "invoice" price, which is the cost that the dealership paid to the manufacturer. This is entirely different from the retail price that is given by dealerships. Knowing the car's "true" price can help you in your negotiations later on.
Repair records and performance are two other pieces of information that you can obtain online. Knowing these can help paint a picture of the car's reliability. Cars are expensive and not something you want to buy based on looks alone.
Check Your Old Car's Trade-In Value
If you have an old car that you're planning to trade in, make sure to find out what it's worth before you tell a salesman that you have a trade-in. It's more than likely that they'll value your old car much less than it's worth in order to increase their profit margin. Sad but true. If you're going to haggle, make sure you have all the information you'll need to win that battle. This includes knowing the value of your trade-in so that you can get the most out of it.
How to Buy a New Car?
Now that you have an idea of what car you're thinking of buying and your budget, it's time to start shopping around. What does that mean? Well, just like when you're buying expensive appliances or furniture, you don't buy what you need in the first store you come across. This means that you'll need to set aside time to visit more than one dealership. Get each dealership's rock-bottom prices so you can make a price comparison. You can even use the same information to get better deals.
Once you've settled on a dealership and a car, the next step is to take a test drive. You never know how comfortable (or uncomfortable) you'll feel driving a car until you're actually behind the wheel. If you can, try to take other people with you on the test drive. They can check how comfortable the other seats are while you concentrate on the driver's seat and the car's performance. Ask yourself the following questions:
Is the car quiet and running smoothly when idle?
Are the controls easy to see and use?
Do you have a clear view of the gauges on the dashboard?
How are the brakes and accelerator?
How wide is the turning radius?
After the test drive, it's time to get down to the real business. A car is an investment, which means you better make sure that you don't get taken for a ride. This means negotiating with the salesman using the knowledge you gained online regarding price, reliability, etc. Don't worry about not getting a better offer. This is a negotiation, not an ultimatum. Plus, there are lots of other dealerships out there who may be willing to meet your budget. By the way, there is the possibility of getting a fixer-upper car with a better price and repair it on your own by taking out personal loans for car repair.
Documents You Need to Buy a Car
So, you're finally ready to take the plunge. What do you need to bring with you to the dealership aside from your valid driver's license?
Loan pre-approval application
With a loan offer in hand, you're in a better position to haggle with the dealership. You're also less tempted by any financing offered by the salesman just so you can drive off with your new car ASAP.
If you plan on trading in your car to cut down on the asking price of the new car, don't expect to be able to hand over your keys and be done with it. There is some paperwork involved, namely the car's title, registration, and any other document related to the car's ownership. You may want to include maintenance records, as well.
Uninsured cars cannot be driven off the lot. If you want to take your car home with you, you're going to need to show proof of insurance to the salesman. If you already have insurance from your old car, that will work just as long as you promise to update your policy ASAP. If not, get on the phone with your insurance agent and have them provide you with a policy based on the make and model that you're buying.