Pro Tips from Personal Financial Advisors: Secrets for Success
Managing your money isn't easy. It's not rocket science, but it does require a bit of know-how, practice, and discipline. It also requires a clear understanding of your current financial situation, including cash flow, income, savings, debt, and investments. Now, some people can hack it simply by reading articles and books, watching webinars, or taking some courses. But not everyone is able or willing to invest that time. Some people can find themselves still struggling with their finances despite all the reading and learning they've done. That's where personal financial advisors come in.
Who is a Personal Financial Advisor? Do I need one?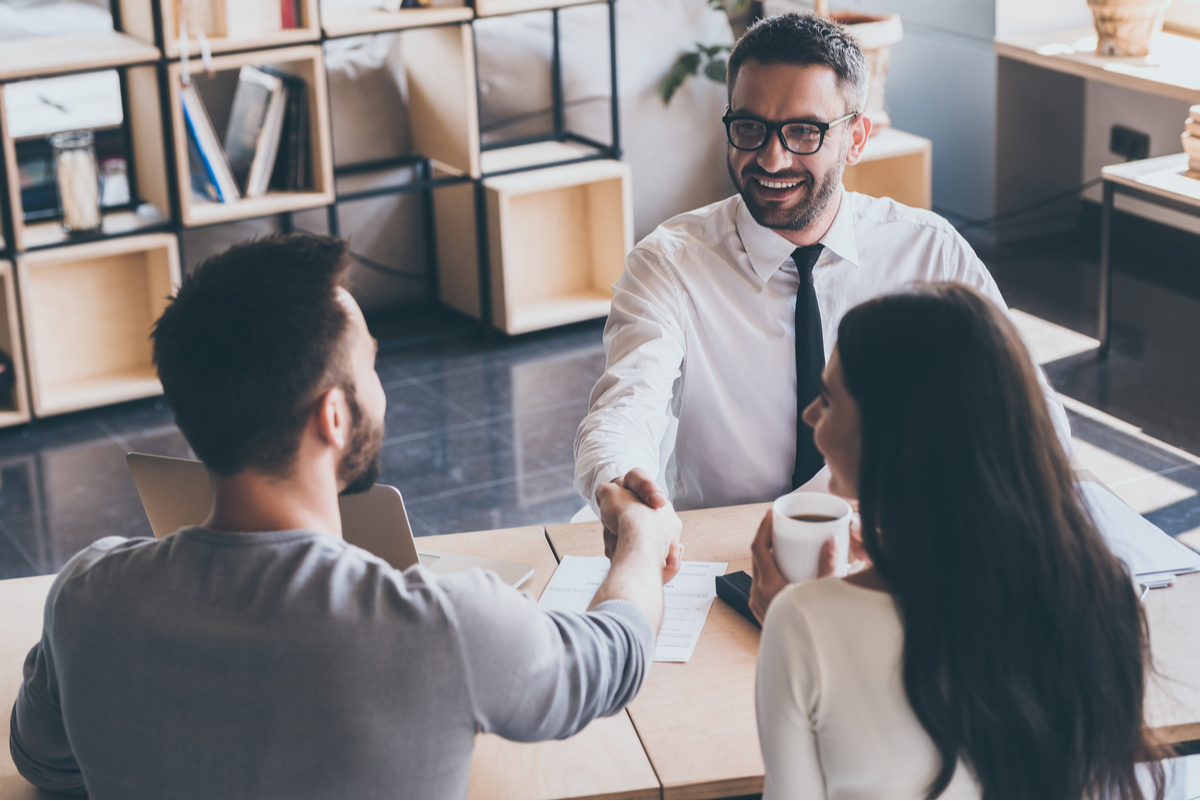 A personal financial advisor is, generally speaking, a person who provides you with assistance in managing your finances. This assistance covers a variety of services. The most basic service provided by a personal financial advisor is the evaluation of your current financial situation. He or she will assess all your assets, income, debts, and investments to create a picture of your financial situation while identifying areas that can be improved, depending on your goals. From there, he or she will make a plan to help you reach your short-term and long-term financial goals.
Now, the question is, do you need a local financial advisor? First off, everyone would benefit from a bit of professional advice on money management. But that doesn't mean everyone needs it. Especially since expert advice can get expensive, so, the answer to your question will depend on how much help you need and how much you're willing to invest in getting professional help. If you're struggling with creating a plan to reach your financial goals or require help on investment management, then it might be a good idea for you to seek their advice.
Take note that there are different types of financial consultants, such as robo-advisors, online financial planning process services, and local financial advisors. The latter you can break down into several subtypes such as pension advisors, business financial advisors, brokers, and wealth managers.
Invest in Yourself
To succeed in life, you must invest in yourself. This is because you are your greatest asset. Your skills, knowledge, and experience have value; they affect how much you're able to earn. And your capability to earn will have a huge impact on whether or not you will be able to achieve true financial freedom and security. To put it more simply, how else will you be able to pay off debt, live your life, and save for retirement if you can't earn a decent amount of money? So, what does it mean to invest in yourself? It means increasing your value by learning new skills and knowledge, upgrading your current ones, and making smart career choices. The impact of a better career to your financial security is much bigger than just living frugally and saving money.
Personal Financial Advisor and Individual Financial Plan
Let's say you did get professional help. What happens next? It's time for the financial planning process. Whether you've got a business financial advisor, a pension advisor, or any other type of financial advisor, the general steps remain the same – first the assessment, then set the goals, and then create a plan to achieve the goals.
Short-Term Financial Goals
Financial planning, when done right, requires goals. Because how else will you know if you've succeeded? Now, a plan requires two types of goals – short-term goals and long-term ones.
There are several reasons why it is important to set short-term goals. One, accomplishing these goals can give you the knowledge and the opportunity to practice the basics of money management. Two, you become more confident in what you're doing. And three, achieving short-term goals will help you reach your long-term ones.
Some examples of these goals are establishing a monthly budget, creating an emergency fund, and paying off personal loans or other types of debt.
Long-Term Financial Goals
A goal is considered long term when it takes several years to achieve, maybe even decades. These goals are considered big picture goals. For a majority of people, the most important long-term financial goal is saving money for retirement. Other long-term goals include saving money for your children's college education and paying off your mortgage.
Request a Loan Today*
*By filling out the form above, you will be routed to OpenLoans.com's loan request form.
How to Find the Right Local Financial Advisor?
Before you look for the right financial advisor, you first need to understand the different types of consultants that are available to you.
Robo-Advisors
A robo-advisor is a digital platform that offers investment management services. The platform uses computer algorithms based on what goals you want to reach and how much risk you're willing to take to build your investment portfolio. Because investment management is done by an application instead of a human, the cost of this service is usually low.
Online Financial Planning Services
Like robo-advisors, this allows you to access money management services online. However, in this case, you are also able to get assistance from human financial advisors. Some services and financial planning tools combine robo-advisors and human financial advisors; the former provides portfolio management while the latter answers any questions you may have regarding your financial plans. Some offer a more comprehensive service where each client is provided a dedicated and certified financial planner.
Traditional Financial Advisors
This category includes certified financial planners, stockbrokers, wealth managers, and registered investment advisors. Unlike the other two types, you will meet with your traditional financial advisor in person. Professionals who belong to this category typically charge more. Some may even require $250,000 as the minimum investment amount. The benefit of this type of consultant is that you get highly specialized services that you'll need if your investments have grown or become more than you can handle.
Choose What Works for You
If you just want help building a portfolio and managing it, then a robo-advisor is the most cost-effective choice for you. If you would have questions about setting a budget, starting an emergency fund, choosing personal loans for bad credit, or improving your credit, then you're better off with a human financial advisor. If you don't mind virtual meetings, you can save money by opting for an online financial planning service. If your financial situation is complex or you are planning a big life change (e.g., starting a business, buying a house), then you might do better with a traditional financial advisor.
Of course, you also need to consider the reputation of the company or person you're considering. Make sure you look at how they conduct business and look for reviews.
Top Tips from Financial Advisors
Become smart with your money. A great number of financial mistakes made by people is because they made uninformed decisions. Take the time to evaluate different personal loans for fair credit to get the best rate possible. If you want to get smart with your money, you need to increase your financial knowledge.
Develop the habit of saving and investing. It doesn't matter how much you put in at first. You want to make these actions into a "muscle memory." You need to become disciplined about it. When you start earning more, you'll be able to save and invest more.
Keep your fixed expenses low. Don't spend just because you have the money. Try to live well below your means. The idea here is to make sure you are financially flexible. You are more easily able to set aside an emergency fund. And you're not tied down by debt you don't need to have.
Invest in growing your career. The more you increase your income, the faster you'll reach your financial goals.