How to Find Personal Loan for Maternity Leave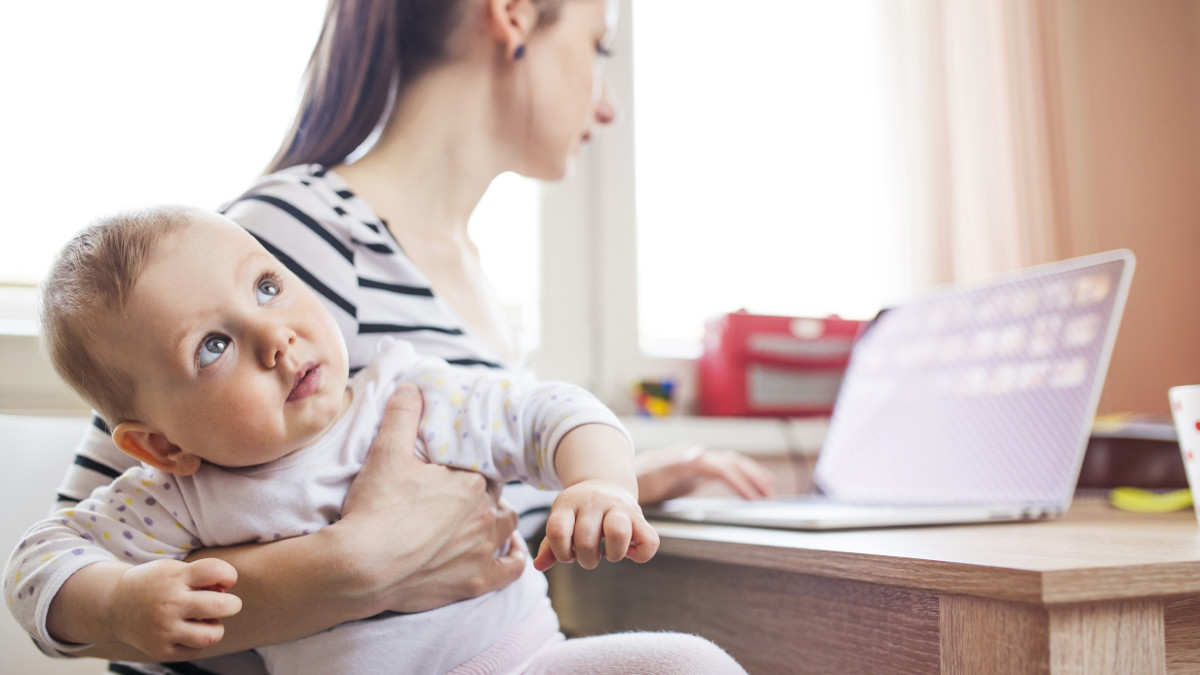 Request a Loan Today*
*By filling out the form above, you will be routed to OpenLoans.com's loan request form.
A new baby in the family is a source of joy. Unfortunately, the fact that most companies in the U.S. don't offer paid maternity leave can take away some of that happiness. This means that you'll have to find a way to fund your unpaid maternity leave. As if giving birth wasn't stressful enough, right? The good news is that soon-to-be mothers can take out a personal loan for maternity leave. This provides access to money while they stay home with the baby during the first few months. The question is, how does one go about getting a maternity leave loan?
Can I Get a Personal Loan While on Maternity Leave?
Before we answer the first question, we'll need to discuss whether you're eligible for a personal loan when you're already on maternity leave. While you can request an online loan during this time, you may find it difficult to get approval. This is because, by this time, you are no longer working or earning a salary, which raises the risk of your ability to repay the loan. In addition, there is the uncertainty of when you will be returning to work or if you are even planning on coming back to work. Even if you are approved, maybe you will not get the best loan terms and rates possible. If you are part of a couple and your partner is earning a salary, you may attempt to qualify using his or her credit credentials. Many lenders will require a strong credit history before granting approval.
So, when should you get a personal loan for maternity leave?
The best time to take out a personal loan is before you take your maternity leave. Not only will this increase your chances of qualifying for more competitive rates, but it will also mean that you get the funds earlier. Should you need to use personal loans for unexpected medical costs, such as premature birth, you'll already have money to cover a large hospital bill.
Steps to Finding a Personal Loan for Maternity Leave:
1. Calculate How Much You'll Need
Before you start sending out applications to lenders, you need to determine how much money you'll need to cover all your expenses. Your budget should include all your current pre-baby bills like rent, food, utilities, mortgage, credit cards, etc., and any expenses you foresee coming with the arrival of the baby such as formula, diapers, clothes, baby wipes, and other baby essentials. Make sure to have some room in your budget for unexpected emergencies such as illnesses and complications during childbirth. A hospital bill can go for thousands of dollars. You may also want to make sure you account for the possibility that you may not be able to return to work as planned.
2. Budget in Your First Payment
Borrowing money should help you avert a financial crisis, not create one. You should make sure that you have enough money to make the first, possibly even the second, payment without affecting your budget for the house and the baby. Typically, the first payment is due around 45 days or 8 weeks after the funds have been disbursed, which means you may still be on maternity leave. Estimate how much that payment will be and include it in your calculations. You may want to include the payments for the first 3 months, depending on how long you plan to stay on leave, just to be sure you don't default on the loan.
3. Make Sure That Your Employer Will Keep Your Job Open
The Family and Medical Leave Act of 1993 (FMLA) requires certain employers to provide eligible employees 12 weeks of unpaid leave. Take note that not all employers are required to follow this law, only those with employees numbering 50 and above. In addition, to be eligible for this benefit, you must have been employed with the company for at least 12 months and have worked for at least 1,250 hours during the 12 months before going on leave. In short, the FMLA ensures you have a job to get back to after your leave is done provided all the criteria are met.
If this law is not applicable to you, you need to validate with your employer that you have a job waiting for you after your leave is done. Remember, you'll need that source of income to supplement the upcoming expenses as well as pay off the loan. If your job doesn't remain open to you, then you need to make sure that you have an alternative source of income to help you make ends meet after your leave is done and the money from the loan has been spent.
4. Check Your Options
A quick search online will tell you that there are plenty of lenders you can go to. Obviously, you want to get the best rate and loan terms. To find out which loan will work best for your situation, you need to look at two main costs – interest and fees.
Personal loans can have an interest rate ranging from 4 percent to 35.99 percent. The interest rates are typically fixed or stay the same over the life of the loan. While a low-interest rate is a more attractive option, it doesn't necessarily mean that it's better for your situation. Due to your lack of a salary during maternity leave, you may be better off going with a longer repayment period to make things more financially manageable. This means paying more interest over time. Paying a loan off sooner will save you money on interest, but it can mean higher monthly repayments, which might be difficult for you to manage.
As for fees, you should note if a lender charges an origination fee. This kind of fee is typically 1 percent to 5 percent of the loan amount and is usually deducted from the amount you receive. This means that you'll be getting less than what you asked for. Something you should account for since you may need every single penny from that loan in the upcoming months. Look out for the prepayment penalty. Some lenders will charge you a fee if you pay your loan off early. This is to ensure that they get some of the interest costs back that they lose when you pay off the loan before the term ends.
Alternative Options
There are a lot of ways to get financial assistance while on maternity leave, not just personal loans. To find out what's available to you, you need to check first with the HR department of your company. While it is true that not all companies offer paid maternity leave, you may want to inquire with your HR department if they offer any alternatives such as short-term disability insurance for new mothers.
Aside from your company, you can also check the programs offered by your state. Some states such as New York, Rhode Island, and California have temporary disability programs that you can use to cover your maternity leave.
Other options open to you include a home loan, a 401K loan, and payday loans. Another good option is to save money prior to going on maternity leave. You can do this by setting aside money each payday. You can also rack up some overtime or get a side hustle to increase your income and have enough money to put away after all the bills are paid. The bottom line is that there are plenty of ways that you can become financially secure during unpaid maternity leave. Just make sure to plan so that you can freely enjoy your time with your new bundle of joy.