Smart Usage of Career Starter Loan
If you're nearing graduation from the military commissioning program you're in (i.e., ROTC, one of the Service Academies, etc.), it's more than likely that you've started to think about what comes next. You've worked hard to become a newly commissioned officer of the U.S. military. But your future is still up in the air. Where will you be stationed? Who are the people you're going to be working with? It's definitely an exciting time for you!
Request a Loan Today*
*By filling out the form above, you will be routed to OpenLoans.com's loan request form.
However, this next adventure comes with a lot of responsibilities, such as paying student loans and credit card bills, as well as buying uniforms, furnishings, etc. Fortunately, cadets, midshipmen, and officer candidates can start their career from a financially stable standpoint. And it all has to do with the career starter loan.
What is a Career Starter Loan?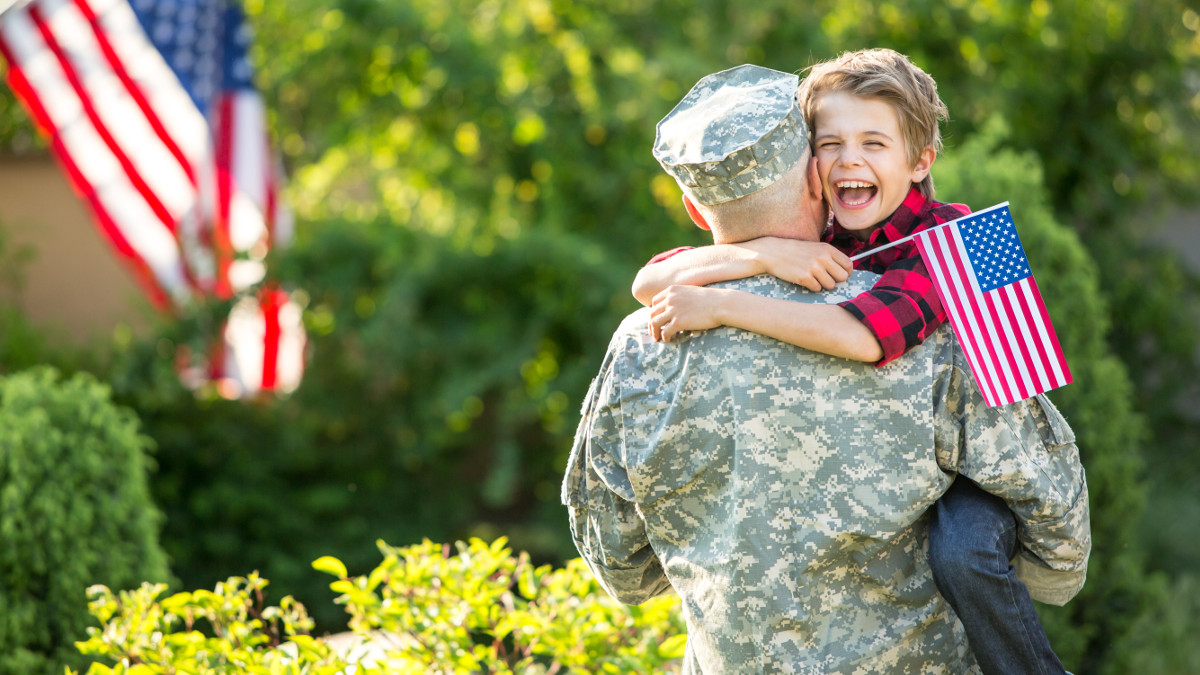 A career starter loan is exactly what it says. It's a loan that will help you start your career in the military. This loan is often referred to as the car loan, commissioning loan, cadet loan, or the "lieutenant-mobile" loan. You can obtain this kind of loan from various financial institutions such as USAA and the Navy Federal Credit Union.
Depending on the lender, you can avail of a loan ranging from $25,000 to $35,000 with an interest rate of 0.5% to 2.99%. The length of the loan is 60 months or five years. You can take any amount of the loan up to the maximum amount (again depending on which lender you go with) and pay off the loan early if you wish. There are usually no early repayment penalty fees.
A career starter loan is a signature loan, which means that you are not required to put up any collateral. Usually, you don't need to start paying off the loan until 6 months after your scheduled commissioning date. You can take out this loan a year before or after you are scheduled to graduate if you are an ROTC cadet. Those in the academy can usually avail of the loan in their junior year. Officer candidates generally are required to be within a few months of their commissioning date if they want to avail of the loan.
Take note that a career starter loan is not to be taken lightly despite its very attractive package. Debt is still debt. And if there is a high probability that you won't be able to graduate for any reason, don't take out the loan. Individuals who lose their cadet status may be required to pay off the loan immediately or get their interest rate increased.
It is good to know that after serving in the army, you may get a public servant's salary, which is not so high but can cover your basic needs. You may also need to take into consideration that getting an online personal loan for veterans is a solution for paying unexpected expenses.
How to Use your Career Starter Loan?
Obviously, there are a lot of financial responsibilities you need to take care of once you graduate. And having that much money in the bank can ease the burden of just starting out. That being said, you should know how to use your career starter loan wisely in order to get the best benefits. You'll need to have a clear plan in mind before you even get the loan, which is why we've listed several tips that you can follow so you can be smart about your money.
Using a Career Starter Loan to Manage Your Finances
1. Pay off all your other high-interest loans
It's more than likely that you have credit card debt and student loans. You may even have a car loan. Who doesn't these days? With the low-interest rate offered by a career starter loan, it's a good option to use the money to consolidate all your other loans and simplify your life. Not only will you be able to avoid paying more interest on your other personal loans, but it'll also make budgeting your money and keeping track of your bills much easier. Even better, you may be able to become debt-free faster.
2. Kickstart your savings
If you don't have any savings right now, using part of the money from your career starter loan is a good way to start having one. Get $5,000, $10,000, or $15,000 and put it in a savings account. When you first enter active duty, it's more than likely that you won't receive your payment right away (this is a fact of life in the military). Which means you're going to need to cover living expenses for the first month or two before you get regular paychecks. Having some savings can help you stay out of credit card debt. In addition, should there be any emergencies like your car breaking down or the water pipes in your house burst, you're easily able to take care of it without getting into further (possibly more expensive) debt.
3. Use it to furnish your living space
Your home may lack some basic, must-have items such as a bed, chairs, a table, pots and pans, and a sofa. These are things that you'll need to make your space livable. Just make sure you get the best price for each item and don't go overboard on what you "must-have." Take note that you can even use the money to pay the initial deposits on your rent and utilities.
4. Buy uniforms and other essential items
While some will get their uniform items issued through the academy, others like marine officers will need to pay for their uniforms and other essential items out-of-pocket. Plus, the uniform allowance usually isn't enough to cover everything you need to buy. Uniforms aren't exactly cheap and can cost you thousands of dollars. Using part of your career starter loan for this expense is a smart way to avoid adding to your debt.
5. Don't buy material goods that have a short life
It's pretty tempting to go on a shopping spree, splurge on a European vacation, or get a luxury car when you have all those zeros in your bank account. However, material goods that wear out or go out of style fast won't give you a good return for your money. Think of a new car. Did you know that it depreciates by 10 percent as soon as you drive it out of the lot? By the fifth year, the value of your car would have depreciated by more than 60 percent. Instead of using the money to live your "dream life," you should use it to jumpstart your retirement.
6. Front-load your Roth IRA
The money from your loan is a good way to gain more from your Roth IRA. Instead of waiting until the contribution deadline, maxing out your IRA early can earn you more. This is because of compound interest, which will be based on the larger balance you'll have in your account. In short, it may help you earn money faster.
How to Apply for a Career Starter Loan
You may have surmised that you need to be in a military commissioning program and nearing graduation to be eligible for a career starter loan. In most cases, you need to be within 12 months of commissioning if you are an ROTC cadet or midshipman. Officer candidates can usually access the loan within four months of their scheduled commissioning date. You will also need to provide a Commissioning/Appointment Status Certification signed by your program Commanding Officer that verifies your eligibility for the loan. For more details, you will need to reach out to the local institutions near you that offer these loans as their requirements may vary.