Top Business Ideas for Stay-at-Home Parents
In this guide, we're looking at the top business ideas for those who primarily work from home and want an additional source of income. Nowadays, working from home has become more common among companies and businesses, and people have more time on their hands to start side projects and startups.
The world of work has become so flexible in the modern age, and starting a small-scale business for the parent who is at home all day is simpler than ever.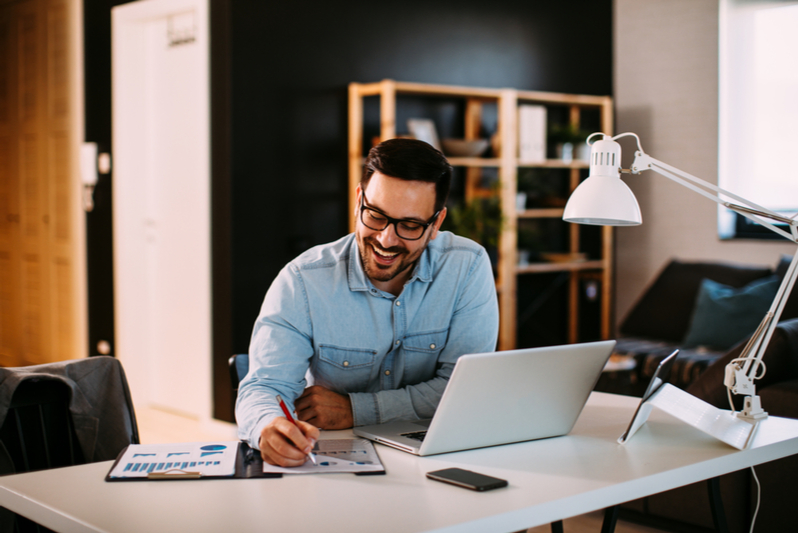 How to Find Work from Home
A lot of work-from-home ideas involve starting your own business. This means that finding work will require a little bit of hustle. You might have to set yourself up on networking sites or freelancing websites or promote your business. It all depends on the methods you wish to use to make money.
If you are selling products you make, finding work might mean finding customers or people to order bespoke items from you.
If you are a freelancer, LinkedIn, or other online platforms for business may mean that you don't have to leave home to start a business.
Is it Possible to Start a Home Business Without an Investment?
Do you need a financial backer or online personal loans to fund your business, or can you start without a budget?
Many businesses do not even require investment. Before we get into the top business ideas for stay-at-homes, you might think you need to outlay a lot of money to start a business, buying stock or equipment.
Some businesses do not need startup capital. For those that do, you can use a personal loan to start your business. Personal loans for fair credit are a good option for those who don't have the financial backing they need.
Another option to fund the business is to save up. We know that it can be tough to save money on a tight budget but remember that the end goal here is to create a business or service that makes you an income, so it is worth doing in the long run.
Request a Loan Today*
*By filling out the form above, you will be routed to OpenLoans.com's loan request form.
Business Ideas for WFH
There are many different business types for those working from home, whether you decide to sell products or sell services. As the world moves ever further into an online workspace, your location might not matter anywhere near as much.
Blogging
This may be the number one business for those who do not want to make a significant investment. You probably won't require as much money to get started here. Some platforms allow you to create for free.
You will need some sort of a topic or theme for your blog, but even promoting a brand or product can be lucrative. You can make money by referring people to buy products and getting a percentage or utilizing advertising space.
Photo
If you have a camera, then photography might be a way to make some money. This can work in a few different ways. You might be able to make money by turning a room of your home into a photo studio and inviting people to have their pictures taken. However, photography has some other appealing ways to make money, making it one of the top business ideas for stay-at-home parents and other people who wish to work from home.
Many people can make some extra money by selling stock photography or "microstock." This means that by taking photos in your everyday life and uploading them to specific marketplaces, you can make money if used in a website article.
Home Bakery
Are your skills within the kitchen? There is no reason why you can't turn your home kitchen into a business. There are plenty of coffee shops who might want to sell bakery goods along with their products, and you can always partner up with these. Alternatively, you might just want to use local marketplace sites to sell your baked goods. Some can even be mailed out. This might start as a small scale business, but you never know; it can always grow in the future.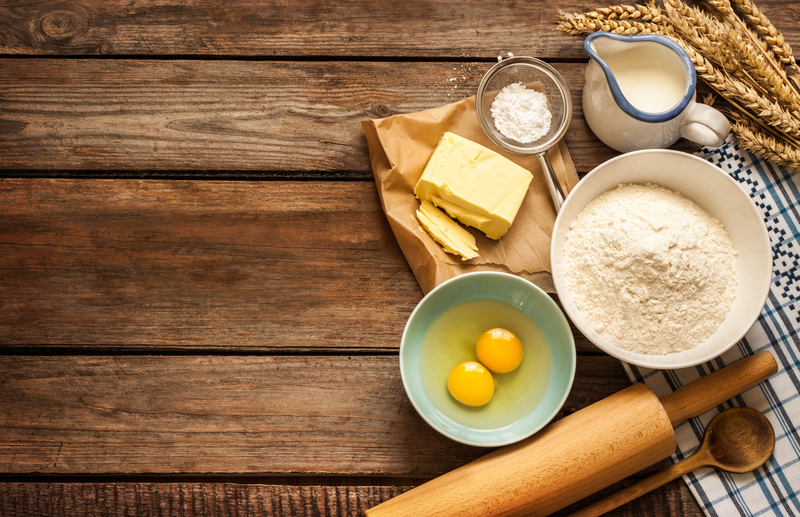 Consulting
If you have experience in a particular industry, you might offer your services as a consultant. This can be as simple as starting a website and sending out some emails. Finding your clients is often the hard bit.
Freelance Design or Artwork
If you are skilled in design or artwork, you may be able to make some money. There are plenty of places where you can advertise, including Facebook and other social networks.
You can offer design services to companies, making everything from flyers to newsletters to company logos. You can get creative here, and you might be able to sell your designs on T-shirts or even create paintings and techniques to be sold within stores locally.
Jewelry Making
This is another opportunity to stretch your creativity and create something that others might want to buy. It's a popular business idea for artists, and who doesn't love jewelry? There are some types of jewelry that you can make for a relatively affordable upfront cost.
It isn't that difficult to learn how to make jewelry, and there are some excellent YouTube tutorials out there. You don't have to start with gold and diamonds, either; you can make some affordable jewelry. That way, if you make errors, you don't have to worry about the waste.
Pet Sitting
In specific scenarios, pet sitting can be a great business to start from home. Many people would love to drop their pet off somewhere while they go to work and know that he or she is going to be looked after or even walked. You don't need business premises for this, and you can potentially start from home. You might even be able to take on multiple pets if they get along. If you're the sort of person who loves animals, then this could be a viable business idea to start from home.
Virtual Assistant
A virtual assistant is someone who carries out administrative tasks such as call handling and data entry remotely. There are plenty of agencies out there, but you can start your own business, too, especially if you have contacts locally. Even a hairdresser who needs someone to take bookings and manage their diary might need a virtual assistant.
Conclusion
There are numerous opportunities and ideas for starting your own business from home. All it takes is a bit of research and planning. If you can spend your money wisely and allocate your time correctly, you may be able to have your startup in no time.