What is a Cryptocurrency Loan?
Cryptocurrency has become a popular payment method and a potentially successful investment opportunity. Crypto fans are often told to hold their assets, also known as "HODL," meaning "hold on for dear life," until they can sell at a higher price. But, life happens, and sometimes traders need liquid funds. Crypto lending can be a way to receive liquid funds without selling one's cryptocurrency.
What is a Crypto Loan?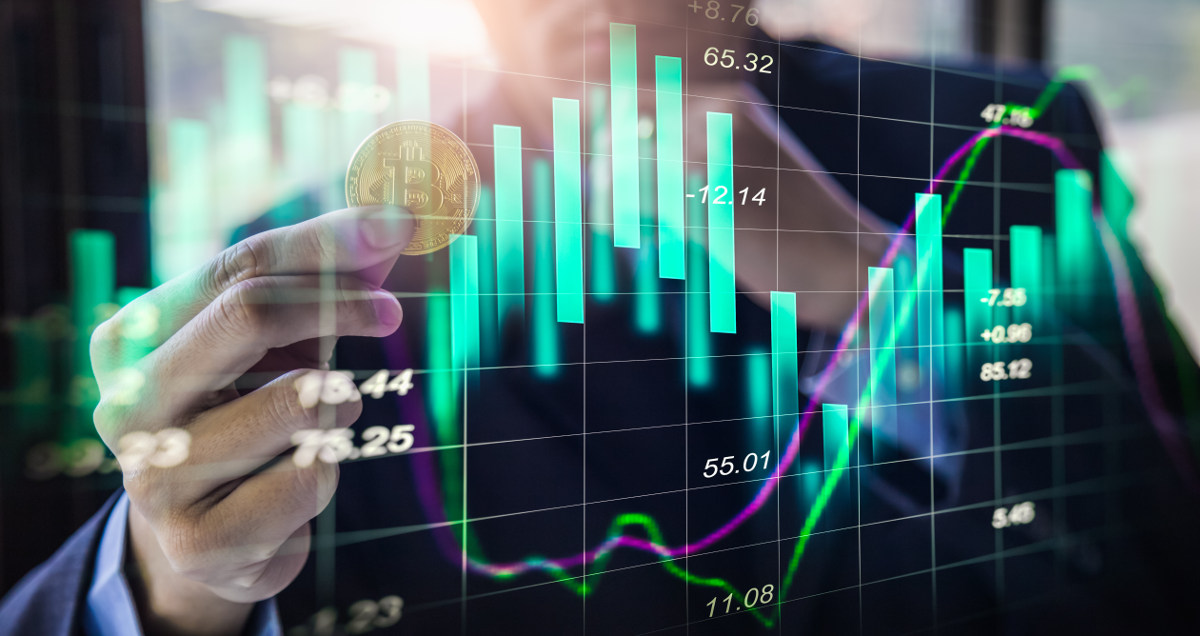 A crypto-backed loan is a loan you receive through a crypto exchange or other type of crypto lending platform. It is a collateralized loan that uses the borrower's cryptocurrency to secure liquid funding. The loan is similar to a mortgage or a car loan in that you are using an asset to secure your funds.
Crypto Lending for Borrowers
Much like how personal loans' interest rates vary, cryptocurrency lending platforms may offer loans with low crypto loan rates. Borrowers may pay less interest than a credit card or even unsecured personal loans. Crypto loans are not as cheap as mortgage loans or auto loans, however, so it is best to think things through before using funds from a crypto loan to make large purchases.
Something else to consider is that you are limited in how much you can borrow with a crypto loan. Many places allow you to borrow up to 50% of the value of cryptocurrency, though some go up to as high as 90%. You can receive loan funds in the form of US dollars or other digital currencies.
There may not be a credit check when you apply for a crypto loan. For customers with average credit scores, there is a great advantage over the basic loan options, which are tricky for those with poor credit scores.
Once an applicant qualifies for a loan, funding is very quick. They may receive a payment within a few hours. For those who need cash immediately, using a crypto-secured loan is one of the best ways to receive it.
Crypto Lending for Investors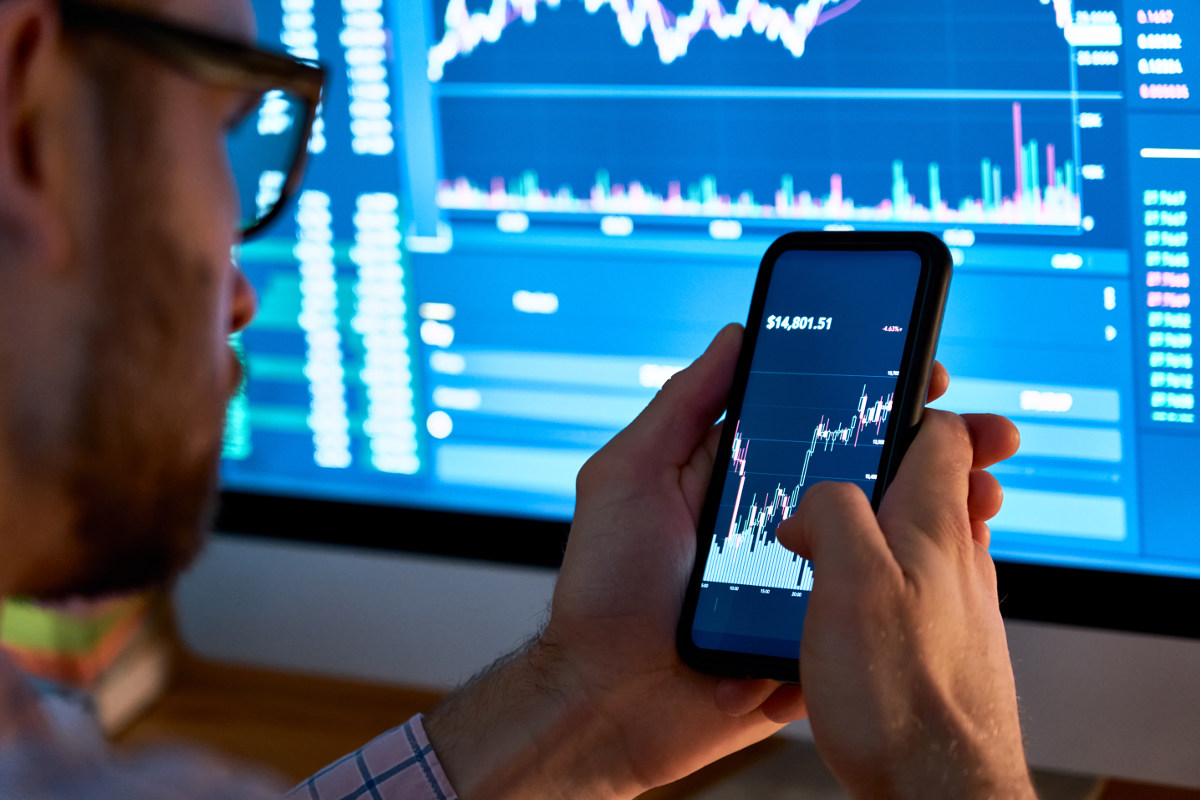 Many crypto platforms allow traders to earn interest on digital assets by lending them to institutional borrowers. This works somewhat like a savings account where you put away your cash and the bank pays interest on the balance in return for using it to issue loans to other borrowers.
Crypto lenders can make big money, but it is a risky business. Returns are not guaranteed when it comes to crypto lending.
First, you must find the right exchange. Each one is different, and interest rates vary depending on the type of loan or the coin being used as collateral.
Fixed lending is like a bank CD. It locks in your deposit at a set rate for a set period — usually around seven to 90 days. If you do not touch it, your crypto pays higher interest.
Flexible lending, on the other hand, is something like a savings account. You can withdraw your crypto at any time you like. However, the return rates are lower.
Cryptocurrency Exchanges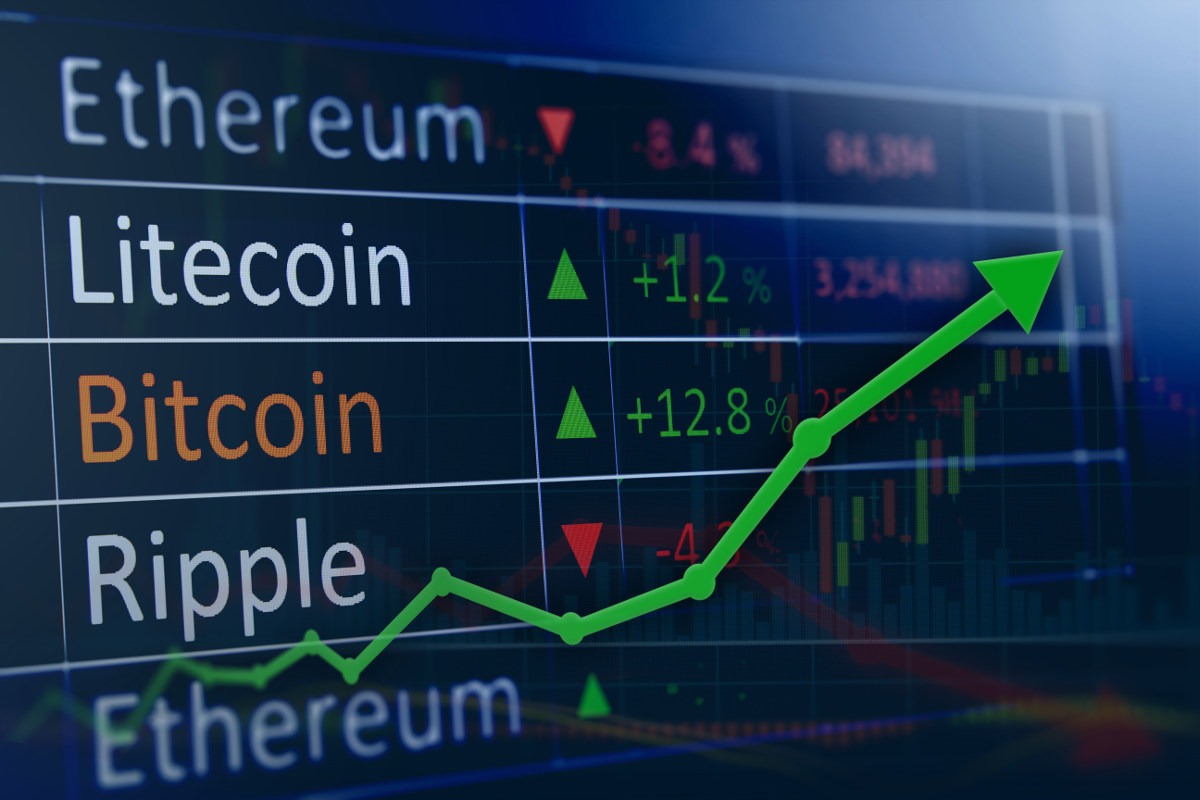 Understanding cryptocurrency can be complicated, and if you are new to crypto trading, using platforms such as Bitcoin, Litecoin, and Ethereum can be much more challenging than regular cash management accounts.
Most crypto exchanges offer features such as staking rewards, margin trading, crypto trading tools, and more. Here are a few cryptocurrency exchanges that are best for buying and selling crypto assets.
Coinbase - Coinbases' fees include a 0.50% spread for buy/sell transactions; a transaction fee from $0.99 to $2.99; and up to 0.50% for Coinbase Pro. It is best for individuals and institutions focused on Bitcoin.
Kraken - Fees for Kraken range from 0% to 0.26%. It is best for margin traders.
Gemini - Gemini charges a $0.99 to $2.99 fee for web and mobile transactions between $10 and $200 (or a 1.49% fee for transactions over $200), a 0.50% convenience fee, and 3.49% for debit card transfers. It is best suited for Bitcoin and Ethereum traders.
How to Choose Coins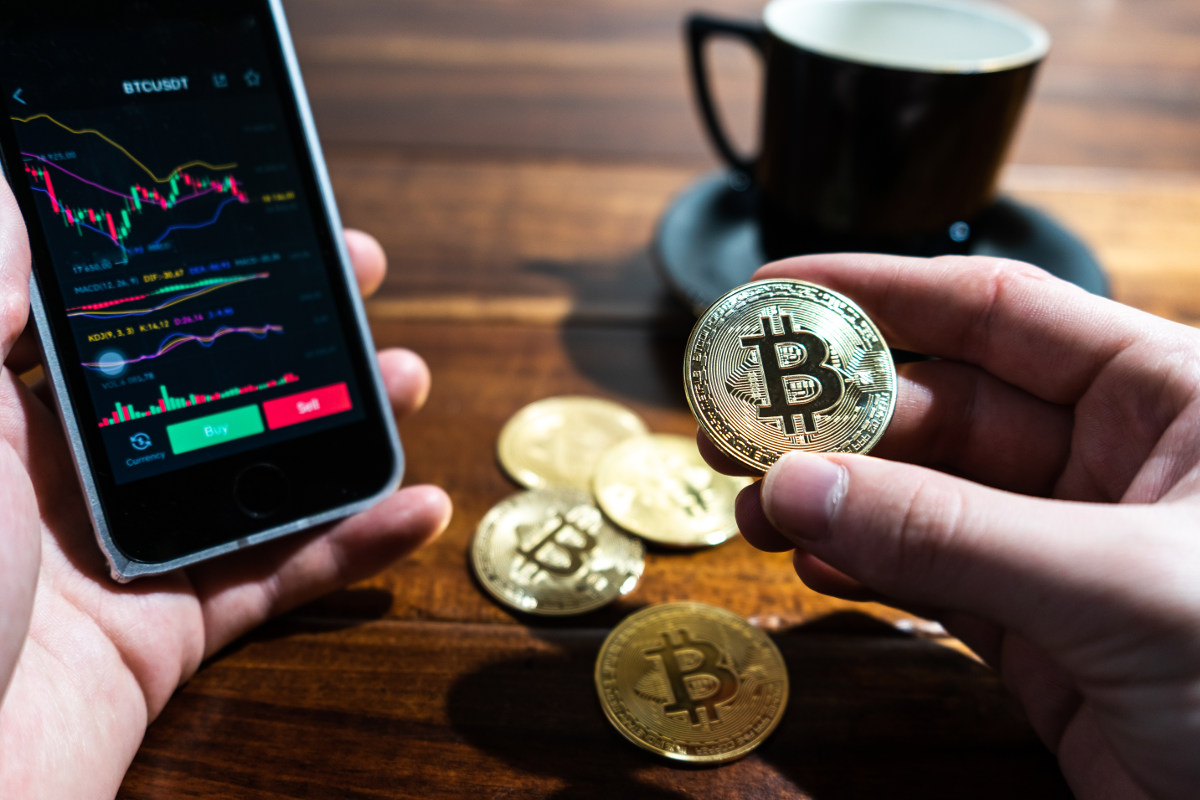 There are several ways you can pick and choose which coins you want to invest in. It is rather simple but requires a bit of research beforehand.
Be on the lookout for crypto communities — they have a huge following of crypto enthusiasts who are constantly looking at the market and predicting future trends in cryptocurrency. Some Reddit threads, Youtube channels, and other online platforms can help you better understand what is going on in the crypto community and what to invest in.
You can also look into the team behind the cryptocurrency you are interested in. Researching and vetting a team before investing might save you lots of money in the long run, and you will feel more confident in your decision when it comes time to choose a coin. A few questions you can ask yourself during this process include:
Who is the team behind the cryptocurrency?
Do you trust their expertise?
Do they have a good track record, or have they been unsuccessful in the past?
These are all important questions you should ask yourself before deciding which crypto coin you want to invest in.
What are the Risks?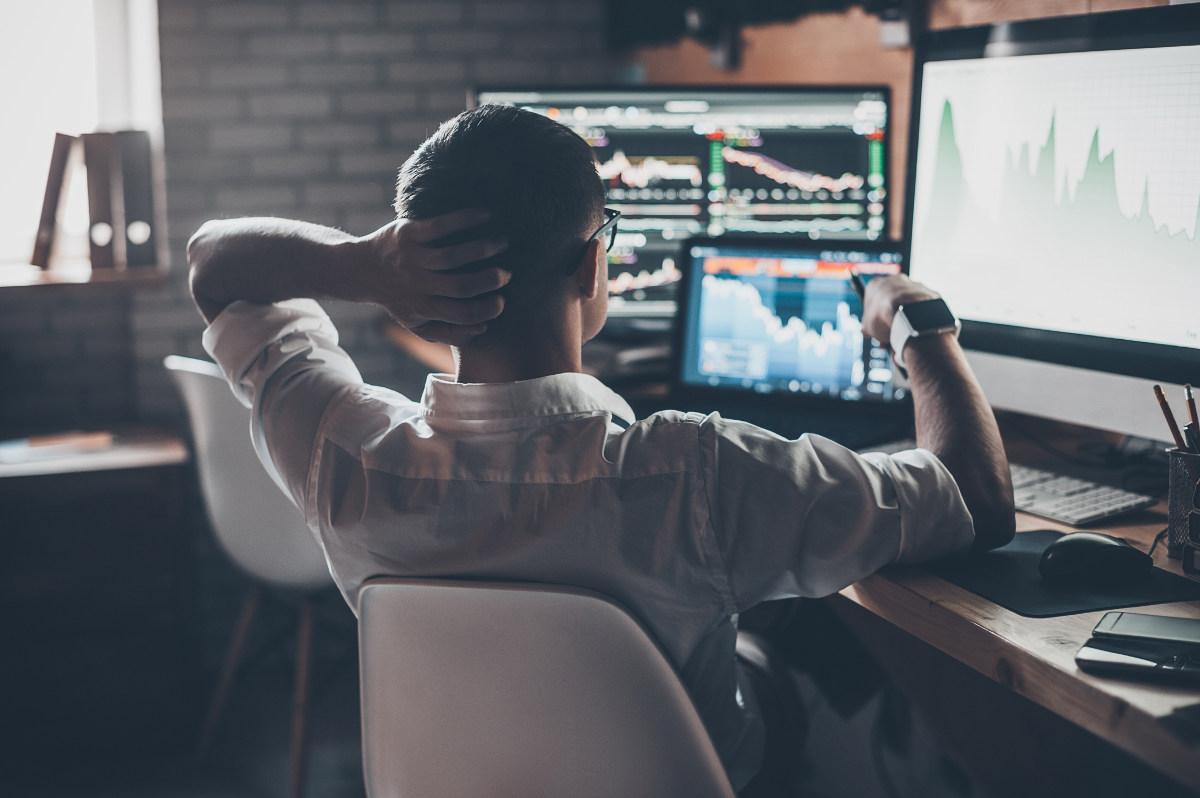 Cryptocurrency is a new concept to many and potentially very risky. You should know the risks before you begin trading.
Cryptocurrency is volatile. Unexpected changes in the market can lead to sharp drops in price. It can drop hundreds or thousands of dollars within a day.
It is unregulated. Cryptocurrency is not regulated by the government or central banks. It is still uncertain whether or not it is a commodity or a virtual currency.
Hacking is an issue. Cryptocurrency is not protected from hacking or online glitches, so there is always the risk that your information could get stolen or leaked.
It can be hard to exit the market. Traders who fear a drop in price and want to sell are sometimes faced with issues like not finding people to trade with and limits to the trading technology itself.
Misinformation and social engineering can temporarily inflate the value of some coins, making investing a confusing process for traders. For instance, a celebrity may endorse a particular coin, driving up the price for a week or two before plummeting.
Crypto heists are real and dangerous. Cyber thieves are getting better at stealing digital wallets, and crypto custodians have a hard time keeping up.
Less regulation can be a bad thing. Inherent instability is just one of the effects of an unregulated market.
Some see these risks as a good thing. The reason is that if the market were risk-free, then there wouldn't be as much room to make a profit. Remember, with great risk comes great reward (maybe).
Request a Loan Today*
*By filling out the form above, you will be routed to OpenLoans.com's loan request form.
Receiving Cryptocurrency Loan Proceeds
According to Forbes, receiving cash through a cryptocurrency loan is not a taxable event. What does this mean? Let's say you purchased one bitcoin in 2018 for $2,000. It is now worth $80,000. You decide to put this Bitcoin up as collateral in a lending platform to get a loan. The platform gives you a $50,000 loan. This loan is not taxable. You may not have to report this amount in any tax forms.
Spending the Loan Proceeds
Spending the cash you received is not taxed, either. You can spend the cash on whatever you like. However, if you do not pay back the loan, then you will be taxed. More on that later.
Crypto Loans Without Collateral
Crypto loans without collateral are also known as unsecured loans. The idea with crypto loans without collateral is that they provide short-term liquidity and can be paid back in fiat or cryptocurrency.
Flash loans are not a true example of crypto loans with no collateral. Instead, they are a tool used for quick trades or arbitrage.
When Do You Have to Pay Taxes on Crypto Loans?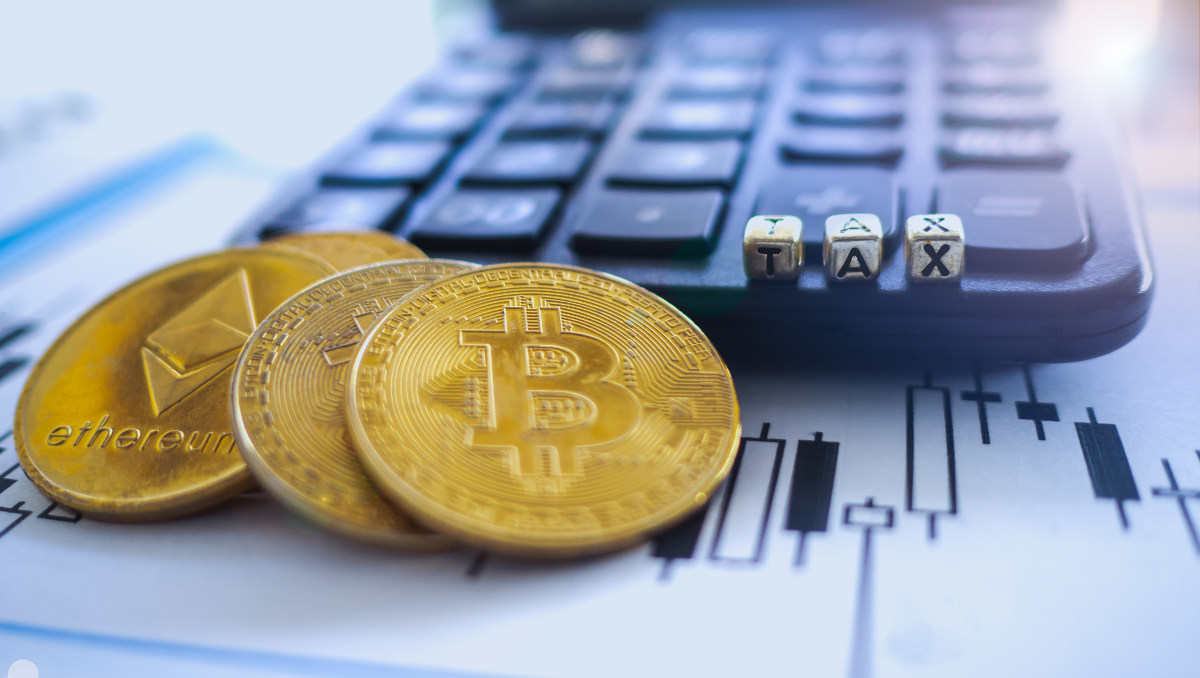 There are a few times where you may need to pay taxes on a crypto-backed loan.
First, if you do not pay back the loan, the platform will use your collateral to cover their losses, which will lead to an unintended tax bill for you.
Second, you may also face the liquidation of collateral if the price of the cryptocurrency falls below a certain amount set by the lending institution. To prevent this from happening, you may need to add more collateral or pay off the loan.
In Conclusion
Cryptocurrency is still new to many of us, and while it is an exciting investment venture, there are risks to consider before committing yourself to this form of currency. It is a highly unstable market changing every day. Unexpected losses in value should always be expected. There is a wealth of information on cryptocurrency on the internet, so before you begin exploring and decide where to invest your money, be sure to do your research and look at your options.