How Can You Refinance a Car Loan?
There are many reasons you may want to refinance your car loan. Your financial situation may have changed, and this often means finding different lending options to suit. You might refinance your car to pay off the loan quicker, pay less interest, or even give yourself more time to pay for the vehicle. In this guide, we're looking at how to refinance a car loan and what the options are to get a more suitable lending option.
How to Refinance a Car Loan with Bad Credit?
If you need a refinance auto loan and you are suffering from bad credit, then you might find it a bit more difficult to refinance – but it is not impossible. There are plenty of companies with personal loans for bad credit.
Request a Loan Today*
*By filling out the form above, you will be routed to OpenLoans.com's loan request form.
The best tip for refinancing is to shop around and find the best deal for you. If you have bad credit, you can use a comparison tool to see multiple options with different car loan refinance rates and repayment terms.
It is helpful to have a strong understanding of your credit rating. You might be surprised at the personal loans available to you. Poor credit history doesn't have to end your chances of being able to refinance a car with bad credit.
Why Might You Need to Refinance Your Auto Loan?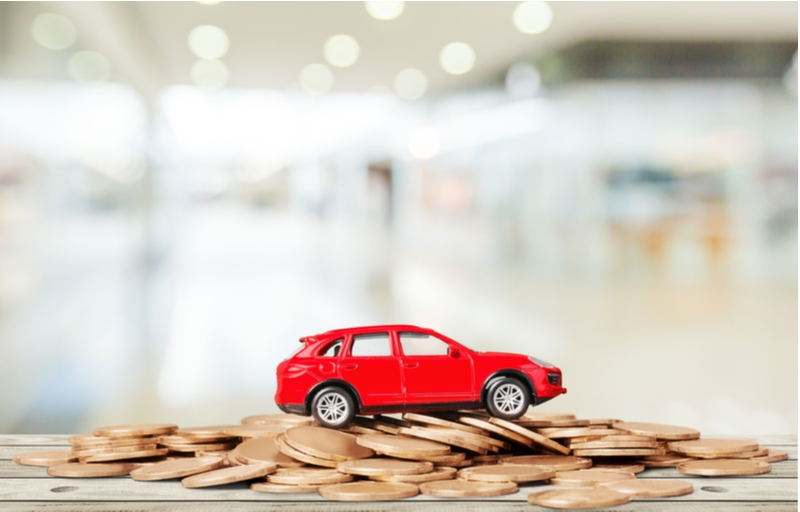 What are some of the most common reasons to refinance? How soon can you refinance a car loan? Why do so many people eventually opt for a car refinance? The common reasons include merely being in a better financial position. Also, if you can wait until the best time to refinance a car, then you might not have to deal with penalties, for example. Some people need to refinance because they are struggling. This is where personal car repair loans and other types of private lending come in. If you refinance your car, you might then have longer to pay off the loan. It might not be ideal, but it can help get through financial difficulties.
Is There a Prepayment Penalty?
This is the point at which you will have to check your original documentation. Some loans will have a prepayment penalty. This means that when you refinance, you will have to pay a fee, known as a prepayment penalty. Switching so that you get a better car loan to refinance rates may seem like a good idea, but there might be a significant penalty to pay. Check the original loan contract, or contact your lender.
What Fees Will You Be Responsible For?
This is another aspect you will need to check with the terms of your original contract. Whether you got a personal loan online or in-person, you should be able to find the agreement. In some states, you might have to re-register the car when you leave your original deal. You may also have to pay a closing fee, and, as we discussed, a penalty fee.
How Old is Your Car?
The age of a car might affect your lending options. If you are going to use it as security on loan, then an older car may be worth far less and therefore make finding personal loans for bad credit more difficult. You might also be paying quite a lot of interest in a car that is not very new. You don't want to end up paying a car loan back for years, even when it has lost most of its value. By the time you've paid off the finance deal, it could be time to get a new car.
Has Your Credit Improved?
If your credit rating has improved since you got the original loan, the car loan refinances rates you got at the time might be worse than you can get now. If you want to find an improved deal, then a refinance car loan might be better than the original terms the dealer offered you.
Car loans often take many years to repay. The best time to refinance car loans could be when your credit score improves. You may no longer need to look for personal loans for bad credit.
How Soon Can You Refinance a Car Loan
This is something you may need to check with your original contract when looking for a refinance car loan. You might be tied into the contract for a certain period and then have a "break clause" when you can exit the loan with fewer fees.
If you are willing to pay the penalties associated, and it makes sense to do so, how soon can you refinance a car loan is pretty surprising. You can often refinance pretty early on in the loan, but you may well be left with some vast fees when doing so.
How Much Does It Cost to Refinance a Car Loan?
To establish the costs involved in refinancing a car, you need to compare your savings every month to the overall penalty costs and any other fees involved. If it is going to cost you $1,000 to exit the contract, but it is going to save you $200 a month refinancing, it may be something to think about. The length of the refinance auto loan needs to be considered, too. You might be paying monthly payments for far longer this way.
Every financial scenario is slightly different. If your credit rating has improved and you can get a better rate for lending, then you might be able to save money when refinancing. The refinancing can outweigh early repayment fees and cancellation fees on your contract. Some personal loans can also allow these costs to be paid by the new loan, meaning you don't pay them all in one hit.
Can You Refinance an Auto Loan with Bad Credit?
There are often options to refinance auto loans with bad credit. Just because you have a low credit score doesn't mean you have no prospects. However, it can be hard to find a better deal, so it is unlikely that it will save you money in the long term. Refinancing an auto loan is still useful for some people who have bad credit. It is not always about saving money, and a refinance car loan can often be better for people who need to try and find extra time to repay the loan. You might still be repaying the lending a year or two after you originally planned to, but the monthly repayments can become far more manageable.
If you are looking to refinance an auto loan with bad credit, it becomes even more vital to shop around and fully understand all of the fees associated with the loan before you make the switch. You don't want to end up going to all this effort and not being better off afterward.
What Happens if I Extend My Loan Term?
You might be able to renegotiate and extend your loan term, meaning you have longer to repay the money owed to the lender. This often results in more interest being paid overall, but for people who are struggling to pay their loans and needing to save some money in the short term, this could still be a good option.
An extended loan term can be renegotiated with the lender, or you might find that you get the same effect by switching to a different lender and refinancing your car.
The options for refinancing vehicles can get confusing, and you might have to do some comparison and calculation to work out how much you can potentially save, but refinancing car loans is very common.