Bank vs. Credit Unions: What Is the Difference?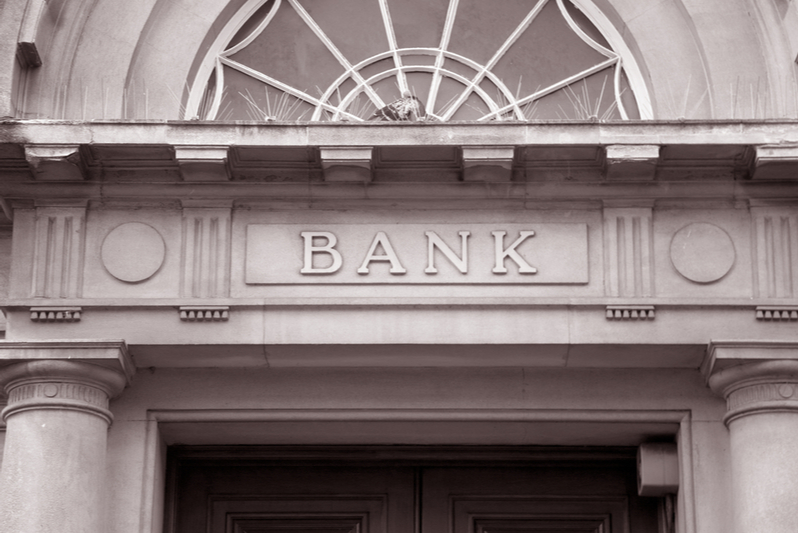 Request a Loan Today*
*By filling out the form above, you will be routed to OpenLoans.com's loan request form.
Bank vs. credit union. What is the difference between these two financial institutions, and which one is better for your own financial needs? There are some key things to understand whether you are looking to get personal loans from credit unions or banks or deposit your money somewhere for better interest. In this guide, we take a look at the main differences between both. They work in slightly different ways, and both have their benefits.
How Do Banks Work?
Banks are used as space for you to store your money and savings. The bank itself can then use this money, in effect, to lend to others, or provide other financial products. To ensure banks are sustainable, The Federal Reserve sets a reserve requirement for them, so they have to have a certain amount of financial backing to offer financial products like lending.
Banks tend to have a lot of branches, and many of them are influential multinational organizations.
How Do Credit Unions Work and How They differ from Banks?
The critical difference between a bank vs. credit union is that one is a profitable enterprise while another is a not-for-profit. A credit union may offer the same access to personal loans for bad credit or other uses, but their aim is not to make money from you, merely to provide a sustainable business. This means that you may be able to get personal loans from credit unions with favorable terms when compared to banks. There are some other pros and cons when considering the bank vs. credit union debate, which we will get into below.
Where is it Safer to Save Money?
This is a question many people have when they are looking to save money rather than looking for credit union personal loans or other financial products. If you are looking to store your cash somewhere, you might wonder if it is safer to keep it within a bank or a credit union. The truth is that both are the same, offering protection via the FDIC. Insured credit unions can give their customers the same government-backed insurance to keep their money safe.
There is very much an even playing field when it comes to the safety of your Money. Though some people might assume banks offer more security as they are often more prominent brand names, this is often not the case.
Pros and Cons Credit Union vs. Bank
A credit union may offer a more personalized service. You might have more success looking for debt consolidation personal loans, and the associations might be less scrutinous than banks. Credit unions may also offer better interest rates on savings. They're less driven by making a profit.
The downside to credit unions is that they might be a little slower in their access to the newest technology. For example, a bank might have applications to make lending easier, but a credit union might still use in-person meetings far more. This may be inconvenient.
However, a bank's pros include that they usually make it easier to access your money, with apps and other online accounts, creating a more straightforward process. The national emphasis might make your day-to-day banking a bit easier than if your money is tied up in a local credit union. There's very little difference if you are getting personal loans from credit unions or other lending products.
The downside of a bank is that they look to make money out of virtually all of their customers in one way or another, and may charge higher interest as a result. It's often worth checking if you can borrow from a credit union, or save with one, as an alternative.
Why Should You Take a Look at a Credit Union?
Credit unions have a lot to consider. You might get access to products you might not be able to get from a bank, as the credit union might consider your geographical location when looking at whether to offer you online personal loans or other lending products. The credit union might also be specific to an employer or another set of criteria.
Credit unions may be more understanding if you are coming from challenging situations. For instance, people who have been refused lending might be able to opt for credit union debt consolidation loans or other personal lendings that can help them get out of this trouble. Applying in person will also make it easier to explain your situation and hope that the credit union gives you the loan you need to get back on your feet.
Credit Union Personal Loans
Credit union personal loans can be used for a variety of different things. People who have a low or fair credit score might find it easier to get loans from a credit union, often with better rates, too. The terms of lending might be a lot more favorable. There are no real downsides to considering personal loans from credit unions.
Personal loans can be used for a variety of different things, so whether you are looking for private car repair loans or you want to use your loan for some home improvements, it doesn't matter.
Credit Union Car Loans
Did you know that credit unions had accounted for over $300 billion of car loans last year? Auto loans are one of the most popular types of lending out there, and when you are looking to buy a vehicle, it makes sense to shop around to get the best offer. If you are a member of a credit union or could have access to a credit union, this might mean that you can be one of the many thousands of people who get their car loans through this method.
Credit Union Student Loans
Because they are issued by not-for-profit organizations, credit union student loans can be some of the most favorable types of lending for young people. Student personal loans are almost always needed when people go to college, and not everyone considers credit unions an option.
However, a credit union specializing in this type of lending might give students very flexible terms and save them money in a long time. The aim is not to make an endless profit out of the customers. It is worth considering the credit union student loan options out there and seeing whether your educational establishment can recommend membership to a specific credit union.
Credit Union Debt Consolidation Loans
Looking for a debt consolidation loan can feel like a challenging task, especially if you are in a situation where you don't have a strong credit history. Because credit unions, and their staff, may be more willing to look at your situation and consider you for lending based on your requirements, you might have more luck finding a personal loan from a credit union.
Refinancing in this method might save you money anyway. Still, a credit union may even be able to provide better terms than a bank would, so you can save further if you can access this type of lending offered by a credit union. Consolidating your debts with a credit union could be an excellent financial move, especially if you pay vast amounts in interest every month