Online Personal Student Loans
Perusing a higher education can be expensive. In addition to the considerable tuition fees and expensive books that may make a dent in your pocket, you may also face transportation costs, housing costs, food costs, and so much more. While student loans, scholarships, grants, and even personal savings can help, these resources are not always enough to cover all of your necessary expenses. Online personal student loans can provide some breathing room and help you with your immediate cash needs.
Take note that students should first apply for federal and state loans as well as scholarships and grants before looking at personal student loans. Private sector borrowing can be an option once you have exhausted the resources listed above but are still in a position where you require funds to pay for the rest of your expenses and necessary costs.
Request a Loan Today*
*By filling out the form above, you will be routed to OpenLoans.com's loan request form.
Personal Student Loans: How to Apply
Student loans can help you to get the financial support you need to get your undergraduate or postgraduate degree. Personal student loans are offered by banks and credit unions. You can also apply for online personal loans from independent lending institutions.
Who Qualifies for Personal Student Loans?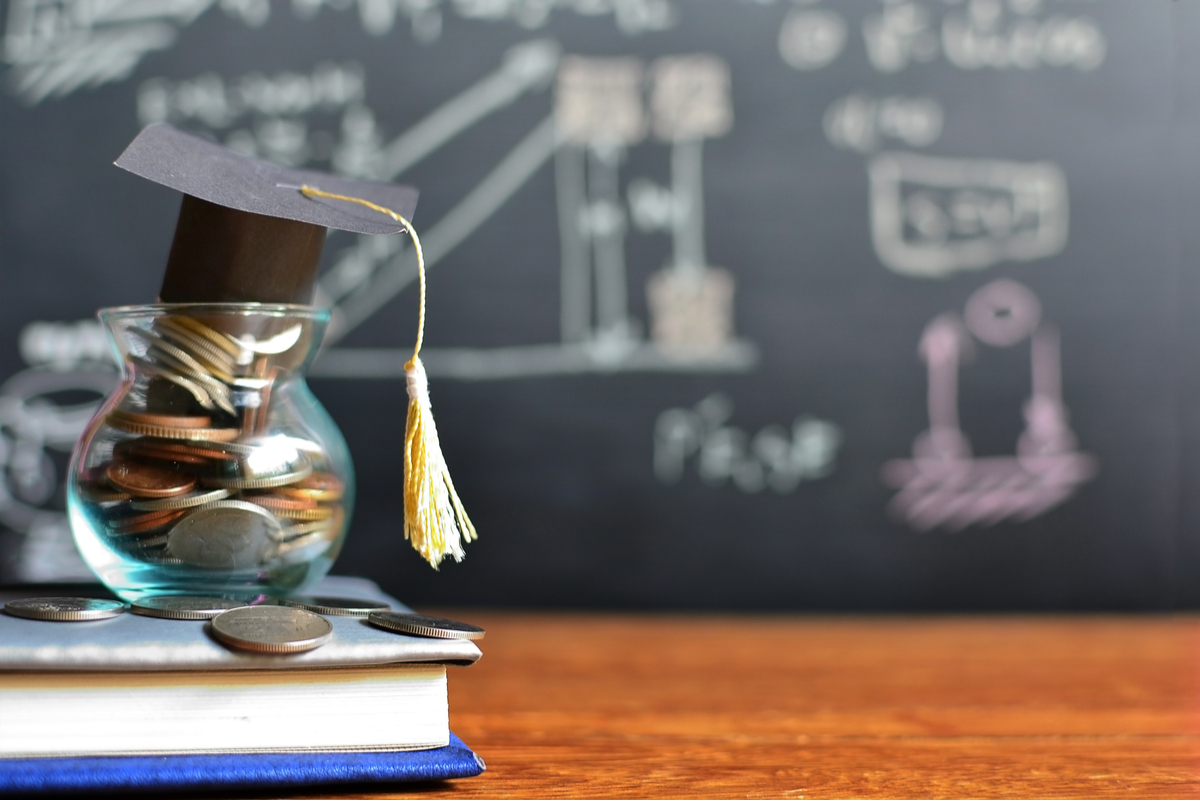 Student loans, whether federal or private, have similar criteria. Compared to general private loans, personal student loans may be stricter and have more limiting terms and conditions. If you are interested in borrowing money to pay for college expenses, you will need to meet the following requirements:
You must be enrolled in a degree program at a recognized vocational school, community college, college, or university.
You must have a solid credit history if you plan to be the sole borrower. In this way, personal loans for bad credit are not typically possibilities.
You may need to have a cosigner if you have little to no credit history.
You and your cosigner must sign a legally binding promissory note that guarantees you will repay the principal amount of the loan along with the accrued interest in full.
You may need to show proof of adequate income (depending on the specific lender's requirements).
If you meet the above requirements, the next step is to complete a loan application. You can do this by visiting the lender directly or via their website. Make sure to look over their current offerings before submitting your application. A lender will then perform a credit check (which is why you need a cosigner if you have little to no credit) before they can make their decision.
Different Types of Student Loans
Student loans can be divided into two main categories: Federal and Private. These two categories can be further classified into several different subcategories.
Federal vs. Private
As we've already mentioned prior, there are a number of federal loans and private loans that are available to students. Federal student loans are offered by the government, while private student loans are offered by different lenders such as banks, credit unions, schools, and other financial institutions. There are other differences, as well.
Federal Student Loans:
These generally offer lower interest rates compared to private student loans
Interest rates are fixed, not variable
They may not require a credit check for applicants
Borrowers can make use of loan forgiveness programs and income-driven repayment plans
Students with financial need may be able to get a subsidized loan where the government will shoulder the interest accrued while the borrower is still in school for a certain period of time
They have lower loan limits
There's no penalty for prepaying the loan
The limits may be stricter on how you can use the money
Private Student Loans:
Private student loans, including university loans, are generally more expensive
Some lenders may require payment while the student is still in school
Interest rates can be variable or fixed, higher or lower than federal student loans, depending on your circumstances
These loans are not usually subsidized
They require an established credit history or a cosigner
They can be used to establish the credit history of the student and improve the credit history of the cosigner
Since they are based on credit history, there's a possibility of getting better interest rates, loan terms, and a bigger loan amount
They cannot be consolidated into a Direct Consolidation Loan, but can only be refinanced
There may be prepayment penalty fees
Private Student loans
Private student loans are loans taken out by the student, with or without a cosigner. While you can always use the loan amount to pay for the cost of education, it's generally recommended that you first make use of federal loans, grants, and scholarships to cover those expenses. If the money you get from federal loans is lacking, you can utilize private student loans to cover more personal education-related expenses such as transportation, housing, toiletries, food, etc.
Private Parent loans
Are there personal loans for students with bad credit? Do lenders offer students personal loans with no bank account? This all depends on the lender and on the specific student's situation. Individuals who have bad credit, little to no credit, or even no bank account can consider getting a personal loan with a cosigner. Interest rates might be higher for those with poor credit or those applying with a cosigner. Individuals can also opt for a parent loan.
A parent loan allows a parent, or a creditworthy individual, to take out a loan for a student. With this kind of loan, it is the parent (or the creditworthy individual) who is solely responsible for the repayment of the entire loan. Some may prefer this option as it is only the parent's actions that will affect the loan and his/her credit score. To this end, there is no ambiguity on who will be making the necessary monthly payments. Additionally, this type of loan can be refinanced unto the child's name later on.
When Should You Apply for a College Loan?
The time between your application and the disbursement of funds will vary by lender. Some will be able to facilitate the loan application quickly, while others will take their time. Whatever the case may be, it would be in your best interest to start the process early, so that delays will not affect your enrollment status or prevent you from paying any of your college expenses on time. In short, be sure to check when the bills are due and confirm with the lender how long their entire process will take. Plan accordingly.
How to Compare Private Student Loans
Whether you use a private loan to pay for your tuition or personal expenses, it is always advisable that you do your due diligence before signing on the dotted line. This means that you should not necessarily take the first loan offer you receive. Like with any type of loan, you will need to shop around for the best deal. Here are some things you need to keep in mind when choosing and comparing personal student loans:
Check the interest rate, loan terms, and repayment plans
Look for hidden fees such as early repayment penalties
Take note of the minimum and maximum loan limits
Check if the lender offers incentives such as a discount for automatic withdrawal
Ask the lender if they offer a deferment option while you're still in school
Ask if the loan can be consolidated after graduation
Benefits of Student Loans
Both student loans and personal loans can provide education-related financial assistance. Some individuals may opt for one over the other, depending on their specific needs. Here are some specifics:
Student loans, whether federal or private, generally offer a lower interest rate compared to personal loans.
The repayment plans for federal loans may be more flexible than private loans. In some cases, you can get terms as long as 15 to 20 years. You can also defer your payments until after graduation.
The interest accrued on student loans is tax-deductible up to $2,500 in paid interest per year. Interest from personal loans is not tax-deductible.
Student loans can be a good way for you to build up your credit history.
Should You Pay off a Loan Early?
Repaying any debt early seems like a good idea. But does this apply to your university loans and other types of student loan debt? The answer to that is, "it depends." Financial experts recommend that you only pay off your student loans early IF you already have:
saved up at least three to six months of basic expenses in case of emergencies
set up automatic contributions to your 401(k) or Roth IRA
paid off other debts (e.g., credit card debt) that have a higher interest rate compared to your student loans
Without this solid financial foundation, paying off your student loans early may not help you ease your debt burden. If you really want to lighten that load, you might want to try consolidating your debt.
Benefits of Loan Consolidation for Students
If you have had to take out several student loans to cover all your university expenses, consolidating all of your loans into one monthly payment can help simplify things for you. Consolidating your loans means that there will only be one account to keep track of and that you can potentially get lower payments. Of course, this will depend on the new interest rate and repayment period you negotiate with your new lender. The good news is that if you've graduated and have a job as well as an established credit history, it may be possible to get better rates.